When they finish their ninth day of training camp Monday, Browns players and coaches will walk over to the sidelines and spend some time with the thousands of fans who come to practice. They pose for pictures and sign autographs.
"We're grateful for that," first-year running backs coach Kirby Wilson said, "(and) that we have that opportunity to do it."
For Wilson, though, there's just one catch. This is not your typical meet-and-greet autograph session.
"I kind of flip the script on them. I'll sign if they sign," he said.
"I'll sign and they'll sign my shirt. I've got about maybe 30 or 40 signatures on it."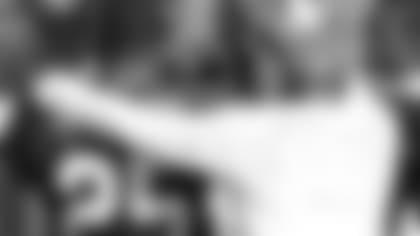 Indeed, Wilson can be seen wearing that shirt during the past few days of camp. And the gesture seems to underline the connection between Wilson and the fans, whom he spoke highly of in an interview with ClevelandBrowns.com earlier this year.
"This is probably one of my favorite places in the National Football League. Cleveland is special, it always has been, always will be," said Wilson, who spent the past two seasons in Minnesota and, perhaps most notably, seven years with the Steelers.
"I just remember it being electric and knowledgeable, they know every quirk about the team about the coaches. I'm so fortunate to be on that side of it now, the good side."
He added: "They're passionate. And when you're passionate, you prepare. And when you prepare, you're ready to unleash when the opposing team comes into town.
So when the Browns finish up Day 9 of training camp Monday, Wilson will be ready to sign some autographs.
And, he'll expect to add some names to shirt.
"It'll be on for practice," he said. ​