Hue Jackson relied on first-hand experience and the opinions of many others when devising the Browns' schedule for the team's trip to London.
Plenty has changed in the world since Jackson coached the London Monarchs in 1991, but the Browns head coach knows what it's like to go back and forth between the U.K. and the States. And with years and years of teams around the NFL making the trip overseas, the Browns had plenty to research as they put together a plan they hope gets the team as ready as possible for Sunday's showdown with the Vikings at Twickenham Stadium.
"I had a lot of information given to me," Jackson said. "I have a little experience in dealing with it, but we did [research it]. We did a lot of research on it, talked to a lot of different people, really kind of sat down and put our heads together and made a decision that we thought was best for everyone involved." [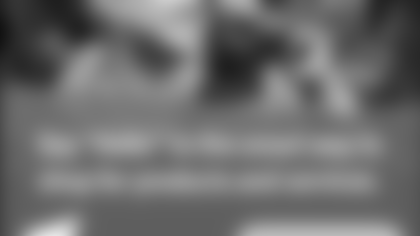 While some teams have spent the entire week in London preparing for their upcoming game, the Browns have kept their routine as normal as possible. Wednesday was a typical Wednesday and Thursday will be a usual Thursday until later in the evening, when the team boards a seven-hour redeye flight.
When the Browns arrive in London, it will be mid-morning Friday. After a few hours to get their bearings straight, the players will go through a walk-through at the practice fields near their hotel, which is roughly an hour outside the city. They'll go through various media obligations and meetings before calling it a day.
Saturday's schedule features a mock game at Twickenham Stadium before receiving a few hours of free time to sightsee or do whatever else they want with their free time.
"I think what is really important is how we handle the flight," Jackson said. "The research that we have gotten and the people I have talked to is that we need to get these players to sleep as fast as they can and really sleep through this process and rest and not be up on the phone or looking at movies and all of that stuff. You really need to get your rest and shut down because it is a huge time difference and a different environment and atmosphere once we get to London.
"I give a lot of credit to Dee and Jimmy (Haslam) because our team will fly first class. It will be as good as they can be. The plane is outstanding. These guys legitimately will be able to lay down and sleep. That is outstanding."
The Browns will flip their clocks five hours ahead upon arrival and fall back an hour Sunday, when Daylight Savings Time ends in the United Kingdom.
"Hopefully, this will be a really good trip for us from that standpoint from learning how to travel like this because hopefully, we will do this again in the future but also to go and play as well as we have played all year," Jackson said. "That is the goal."