The ClevelandBrowns.com caravan to Indianapolis departs in less than 24 hours for the 2015 NFL Combine.
Before we cross the finish line, here's a primer on why we're providing such expansive coverage to this annual event.
1. Make no mistake about it: This is the real beginning to the 2015 season
The Senior Bowl becomes a bigger and bigger event with each passing year, but there's a completely different feel at the Combine. Some coaches manage to go without being seen at the Senior Bowl, but that's a little tougher at Lucas Oil Stadium. Also, any teams that were still tying up some loose ends at the Senior Bowl -- for example, Atlanta still hadn't announced its new head coach -- are ready to roll by the time the Combine starts.
2. Unlike the previous few years, the Browns come to Indianapolis with a team of coaches, scouts and front office executives who have worked together for more than a year.
Mike Pettine was hired less than a month before last year's Combine and Ray Farmer received his promotion from assistant general manager to general manager just a week ahead of it. Farmer has acknowledged it wasn't the most ideal of circumstances, but the team made it work. Needless to say, they won't have to deal with those obstacles at this year's event. In his December press conference, Farmer said he's made a lot of changes to the group that helps him prepare for the NFL Draft and has surrounded himself with much more experience.
3. Speaking of Farmer and Pettine, they will both speak to the national media at some point during the week.
The majority of NFL coaches and general managers will speak to the masses during the first two media days (Wednesday and Thursday) while also meeting separately with their local reporters. Farmer and Pettine will both participate.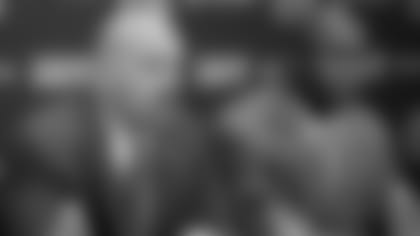 4. When those coaches and general managers do speak, there will be little discussion about specific prospects.
Reporters will try, but it's rare to hear any coach or general manager go into detail about a specific player in this setting. There are a couple of reasons. One, at this stage in the process, coaches and general managers are evaluating a ton of prospects, so their ability to go in-depth about one particular player, even if it's a high-profile one, is limited. Secondly, NFL teams are understandably tight-lipped about their rankings of players, and they certainly don't want to tip their hand in front of hundreds of reporters.
5. Free agency stories will likely dominate the headlines.
Because seemingly everyone in the NFL is in Indianapolis for the week, it's inevitable to see numerous stories regarding prospective free agents pop up throughout the week. At this stage, agents of players can meet with team executives to start hammering out potential contract extensions. Free agency opens March 10.
6. For now, there doesn't appear to be a stop-everything-you're-doing press conference on the docket.
In 2013, it was Manti Te'o meeting with reporters for the first time since Deadspin broke a story about questions surrounding Te'o's relationship with an impostor girlfriend. Last year, it was Michael Sam talking to a large room full of a reporters one week after he revealed he was a homosexual. This year? Outside of maybe Jameis Winston, there isn't a prospect who will draw the same crowd as Te'o and Sam did.
7. Winston and Marcus Mariota will be the center of attention, but will they throw?
Winston, the 2013 Heisman trophy winner from Florida State, and Mariota, the 2014 Heisman trophy winner from Oregon, will receive the most press and publicity among the 323 athletes invited to the Combine. The question is whether it will come to an end Thursday after each player meets with reporters. Winston is reportedly mulling his decision whether to throw in Indianapolis while Mariota is also a question mark because of a shoulder injury. If they do throw, it will happen Saturday.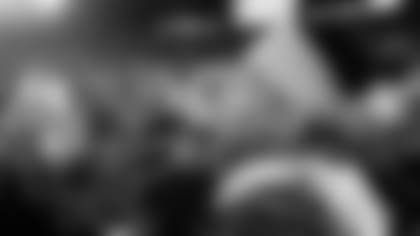 8. Draft prospects will learn about injuries they never knew they had.
Most college prospects come from colleges with expansive medical teams and facilities, but the examination they'll receive in Indianapolis is one of the most thorough they'll undergo during their entire football careers. A number of players who planned on participating in the Combine's physical events ultimately will be forced to abstain while some will learn they'll need surgery in the near future. This part of the Combine isn't shown on NFL Network but it's one of the most important when it comes to teams evaluating a prospect's future.
9. The 40-yard dash will reward one person handsomely, but it's a microscopic piece of the puzzle.
The player who runs the fastest 40-yard dash and also happens to be represented by adidas will receive a Porsche 911 Carrera with a cheetah painted on the side. For the other hundreds who run it, the 40-yard dash provides a good opportunity to not only show how fast they are, but also how well they prepare for a test, which is essentially what the entire Combine is. A bad 40 isn't a killer, though. Just ask Joe Haden, who dealt with an injury and put up a subpar time at his Combine, or Tom Brady, who ran his in 5.28 seconds.
10. ClevelandBrowns.com will be well represented in Indianapolis.
Whether it's written, video or audio, we'll have you covered during the four days (Wednesday-Saturday) media members congregate in Lucas Oil Stadium. Cleveland Browns Daily will broadcast live from Indianapolis on Thursday and Friday from 1-3 p.m., and we plan to gather enough content to pass along to you through the start of free agency.
This article is part of the Road to the Draft series, driven by Liberty Ford.