Reggie Langhorne recalled the moment like it was just a few days ago. It's been roughly 30 years since the Browns' epic, comeback, double-overtime playoff victory over the Jets, but it's the moment Langhorne uses every time whenever he's asked to explain the impact of Bernie Kosar on the 1986 Browns. [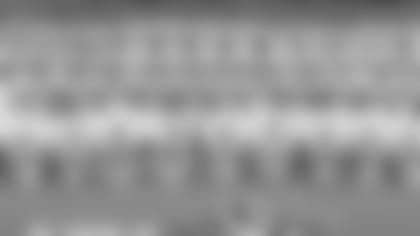 ](http://www.clevelandbrowns.com/news/article-5/1986-Browns-team-to-be-honored-1030/5bf3d609-a3ab-49e9-8ffe-2736870a4f04)
It's best to let Langhorne, the former wide receiver who spent seven years in Cleveland, take it from there.
"I believe that we get the ball maybe on our 20-yard line with three or four minutes to go and we're all in a huddle," Langhorne said, reflecting on the 20-10 deficit Cleveland faced late in the AFC Divisional playoff game. "Bernie walks out, and he used to talk about what's playing in the radio and all that stuff when things were good, maybe even in tough times he would bring up something like that. But he said, 'We're gonna win this freaking game. We're gonna win this freaking game. We're gonna win it, and we're gonna start right now.'
"You know, in my mind, I'm going, 'Dude. It's 3:40-something to go. We got 80 yards to go to get a point and we haven't moved the ball all day.' So we go one incomplete, two incomplete, third down. (Mark) Gastineau hits him. When Gastineau hits him, he gets up. He's got a little blood here and he's got his back all banged up and he, he's looking all glassy eyed and the other line men are pissed off. And when they get pissed off, that's when the party starts."
It was a party, all right.
In that particular game, the Browns rallied from a 10-point deficit and won in double overtime in one of the most memorable games in franchise history. They got that far riding the arm of the 23-year-old from nearby Boardman, whose confidence and swagger was emboldened at the University of Miami and surfaced in a big way as he led the new-look Browns offense.
In his first full season as the Browns starting quarterback, Kosar threw for 3,854 yards, the most he'd ever have in a single year in Cleveland. It was a stark contrast from the Browns' ground-and-pound attack of the previous year, when Kevin Mack and Earnest Byner each cleared 1,000 yards en route to an AFC Central title.
"Everything clicked," former offensive tackle Cody Risien said. "We had young wide receivers and Bernie was in there with his arm. Bernie was so smart and he became quickly as a young guy, the leader of our team, the leader of our offense and the team. On the offensive line, our focus was to keep Bernie clean, just keep Bernie clean and we'll have a chance to win in any game."
Kosar, under the guidance of innovative offensive coordinator Lindy Infante, didn't clear 300 yards in a game until Week 10, when he threw for 401 in a Monday night win over Miami, but the Browns were clearly a force to be reckoned with through the air, as Kosar evenly incorporated wide receivers Webster Slaughter, Brian Brennan and Langhorne and Hall of Fame tight end Ozzie Newsome game to game.
The Browns went from the NFL's 25th-ranked pass offense in 1985 to eighth in 1986. They were held to fewer than 20 points just four times and ranked fifth in total offense.
"In '85, it was thunder ball. All we did was run the ball down your throat and throw play-action passes," former offensive lineman Mike Baab said. "In '86 and '87, we tricked you. We were smarter than you. We were more efficient … We went from Cro-Magnon to Mars Shot."
The Browns had a flair for the dramatics in 1986 but Kosar never wavered. Five of the team's 12 regular season wins were by a field goal, and two of its most memorable victories came in overtime.
And then there was the Jets game, when Kosar didn't flinch even when there was every reason to.
"I don't know how loud it was but I knew then there was no chance we'd lose this football game and that's the day that I said, 'Whatever Bernie say, I'm rolling with him,'" Langhorne said. "Whatever Bernie say, I'm rolling with the cat daddy, you know?"