INDIANAPOLIS -- Quick-hitting the hottest topics from Browns coach Hue Jackson's Wednesday morning with reporters from the 2018 NFL Combine…
Jackson said it would take a "special player" for the Browns to pass on a quarterback for a second consecutive year with the No. 1 pick.
Defensive end Myles Garrett, who posted a team-high seven sacks in just 11 games last season, fit that mold at No. 1 last year.
"If there is another player like that and we think he is better than the quarterback position, then we will have to consider that, but I think there are some fine quarterbacks in this year's draft," Jackson said. "There are four or five guys that everybody is talking about, and we are going to sort through that and see what is best."
USC's Sam Darnold, UCLA's Josh Rosen, Oklahoma's Baker Mayfield, Wyoming's Josh Allen and Louisville's Lamar Jackson are considered to be this year's top quarterbacks. Some analysts have projected as many as four quarterbacks to be selected in the top six picks.
Jackson said it appears this year's quarterback class is as good as it's been advertised. He's watched film of all of the top quarterbacks and plans to leave Indianapolis with a better, more educated opinion of the group.
"It looks that way," Jackson said. "You will never know until you go through it all and understand all of the potential players that are there, but there are quite a few quarterbacks that we feel are going to be really good players in the National Football League."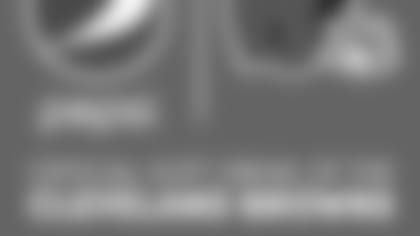 ](https://www.pepsi.com/en-us/)
Jackson said he would have preferred to see Darnold throw during Saturday's quarterback drills but vowed the team wouldn't hold the decision against him.
Most of the other top quarterbacks are expected to participate.
"Sam has made a decision. We wish he would throw. Would like to see him throw, but at the same time, there are going to be other times to watch him workout and do those things," Jackson said. "Again, do I wish he was throwing here this week? Yes, I do. To watch him compete with the other guys, but at the same time, that is not going to hinder us making a decision about what kind of player he is for our football team."
USC's Pro Day is set for March 21.
Last year on the same stage, Jackson said he preferred his quarterbacks to be 6-foot-2 or taller. Asked about how that might affect his opinion of Mayfield, who checks in at 6-foot, Jackson called the 2017 Heisman Trophy winner an "outlier."
"I did say that, but … I mean there still are guys in the league that are below 6-foot-2 and have played really well," Jackson said. "There is always that one player that is going to be special. This young man may be that, but we don't know that yet, so we will find that out as we go."
Jackson said he didn't have much time with Mayfield at last month's Senior Bowl. Asked what it takes for a quarterback to overcome not reaching a benchmark, Jackson says it helps if the player has a history of winning.
"I'm not going to say that is first and foremost, but a guy has to win," Jackson said. "He has to be all of those things that you just mentioned, but he has to take care of the football. I think that is a huge piece of this."
Even if the Browns were to draft a quarterback with the No. 1 pick, Jackson said he would hope the player wouldn't be forced into action right away.
"I would hope there are other things. There are going to be other opportunities, as we all know," Jackson said. "We have free agency right upon us as well. We also have opportunities with the quarterbacks that are on our football team right now. So again, we just have to see how it all fits as we move forward."
Jackson said he wouldn't expect potential veteran free agents to be deterred by the looming prospect of the team selecting a quarterback with the first or fourth overall pick.
"There are only 32 of these (jobs)," Jackson said. "If you have an opportunity to become the starter, why not take the position and don't let it go? Just because you draft another quarterback doesn't mean that the guy is going to play. I think you have to make sure that if it is the right fit for you, the right opportunity and you think it is the best, go do it."
Jackson is encouraged by what he's heard from wide receiver Josh Gordon throughout the offseason. Gordon, who had not played since 2014 when he returned for the final five games of this past season, compiled 18 catches for 335 yards and a touchdown and often flashed the traits that made him a Pro Bowl-caliber player in 2013.
"Josh has been great. Josh has been outstanding," Jackson said. "He is having a really good offseason. Obviously, has to continue to do so and continue to do the right things, but I truly believe that Josh Gordon is going to have a great year for us."