Road trips don't get much tougher than this, but the Browns have talked like a team prepared to deal with all of the extenuating circumstances that arise at Seattle's CenturyLink Field.
The on-field circumstances will be even tougher. Here's what we'll be watching when the Browns and Seahawks kick off at 4:05 p.m. Sunday.
1. Who steps up for Hartline?
Over the past four weeks, the Browns got more production from Brian Hartline than any of their other receivers. The veteran moved from the outside to the slot and piled up 30 receptions on 42 targets and showed a strong chemistry with Duke Johnson Jr.. As many in the building have said throughout the week, he'll be missed.
The easy answer to this question is second-year receiver Taylor Gabriel, who has missed the past three games because of a concussion. He's been back at practice for more than a week and isn't even listed on this week's injury report. Manziel listed him specifically when discussing backup plans in the wake of Hartline's season-ending injury.
There are other options, too. Terrelle Pryor's Browns debut was encouraging despite the lack of targets. He's expected to have a bigger role in the offense over the next three weeks. The Browns also added rookie Rannell Hall to the roster. It's unclear what kind of role he'll have after just a few days of practice.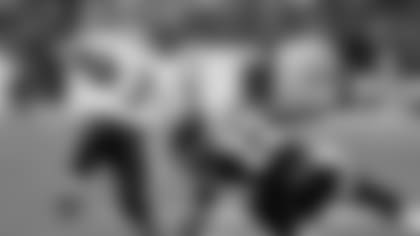 2. Containing Russell Wilson
It's hard to find a quarterback who has been better than Russell Wilson over the past month. In the last four games -- all Seattle wins -- Wilson has completed better than 75 percent of his passes for 1,171 yards, 16 touchdowns and no interceptions. He's also rushed for more than 100 yards and a touchdown.
Wilson's escapability and ability to make plays on the fly separate him from the majority of NFL quarterbacks. He's unlike anyone the Browns have seen this season, perhaps most resembling a quarterback on their own roster, Manziel.
Wilson's been sacked 38 times, but only five have come in the past four weeks. The Browns, one week removed from compiling a season-high nine sacks, will have to be not only relentless, but also smart in their pass rush against a quarterback as mobile as Wilson.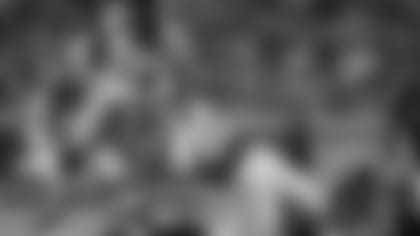 3. Who's at RB for Seattle?
All-Pro Marshawn Lynch is out and so is star rookie Thomas Rawls, who, after rushing for 830 yards in Lynch's place, was lost for the season after breaking his ankle against the Ravens. The player who replaced Rawls on Sunday, DuJuan Harris, was released earlier this week.
That leaves the Seahawks with three options against the Browns, and all of them could receive at least a share of the carries in an offense that is No. 1 in the NFL in rushing. Veteran Fred Jackson has been a third-down option throughout the year while Bryce Brown and Christine Michael were added to the roster in recent days.
"Their run game has been what it's been," defensive coordinator Jim O'Neil said. "I don't see them changing much with what they had with the other guys."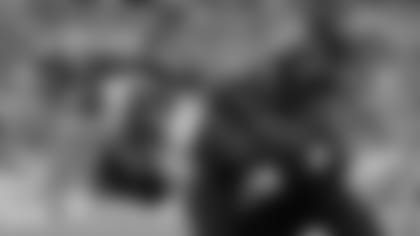 For six straight weeks, Baldwin finished with three or fewer receptions. Over the past five, he's finished with at least five catches and averaged 103 yards per game. Most importantly, he's been on the receiving end of nine Wilson touchdown throws during that stretch, solidifying his presence as Seattle's top red zone threat now that tight end Jimmy Graham is out for the season.
The Browns are coming off one of their better games of the season against opposing receivers. Nine sacks and a relentless pass rush made life easier for Tramon Williams and rookie Charles Gaines. Baldwin's ability to extend plays along with Wilson make the margin of error thin for whomever is tasked with covering him.
"They run a whole play and then it starts all over again, and then they have to run another play as the scramble begins," Seattle coach Pete Carroll said. "You need guys who are willing to give you great effort and finish plays. Those are the guys who usually wind up taking advantage of the running quarterbacks the most."
One week after facing the league's second-worst rush defense, the Browns will face the second-best.
They'll enter the showdown with more momentum than they've had at any point this season after rushing for 230 yards and two scores against the 49ers. Meanwhile, Seattle's defense has allowed a combined 176 rushing yards in its last four games.
Cleveland's rushed for at least 83 yards in its three wins this season.
"There are not very many weaknesses to this defense," offensive coordinator John DeFilippo said. "They don't do a lot schematically. What they do is they do it over and over again against what you do. They fit up runs well. They pattern read well. They are well-coached. We have a tremendous challenge Sunday, a tremendous challenge."