As final predictions for the 2015 NFL season are pouring in from experts, and as the chirpers on Twitter are growing louder by the second, the Cleveland Browns aren't flinching amid the persistent buzz about their franchise.
"Nobody wants to be disrespected," Pettine said at the start of training camp. "It's a prideful group and I just see it as a motivating thing."  
This isn't some gimmick: The Browns fully believe they are a better football team than the squad that went 7-9 in Pettine's debut season. A stingy defense has been tweaked in Year 2 of the system and a barrage of new 300-pound tanks have reinforced the defensive line. Pettine has shifted his focus to the offense alongside new coordinator John DeFilippo, creating a fluid West Coast passing system that can be adjusted week-to-week.
Make no mistake: The Browns aren't exactly some young, up-and-coming team. Cleveland is loaded with veteran players who are starving for the playoffs just like members of the Dawg Pound.
Josh McCown, Joe Thomas, Alex Mack, Karlos Dansby, Joe Haden, Tashaun Gipson and Donte Whitner are imperative pieces and have proven to the coaching staff they'll undertake any sacrifice possible to push the Browns into the postseason. To improve on those seven wins from last season, this group will have to be the flag bearers to gut out wins in the fourth quarter – especially in November and December.  
But what about the other guys?
The following eight players clawed their way for bigger roles and success in 2015, and the team's success could hinge on their consistency.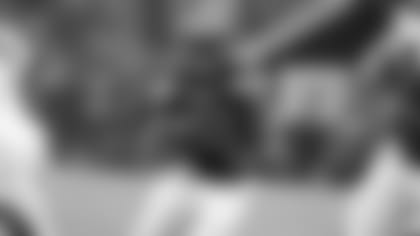 Role: Workhorse running back
2014 stats: 607 yards, 8 TDs, 4.1 ypc, 4 starts
Summary: How good can Crowell be when he gets a majority of the workload? The Browns are about to find out. The glimpses Crowell showed as an undrafted rookie was one of the most encouraging developments on offense in 2014. A 12-carry, 88-yard, two-touchdown eruption against the Falcons was the strapping running back's pinnacle performance from a year ago. If Cleveland turns Crowell's occasional outbursts on the field into steady production, this offense can become dynamic.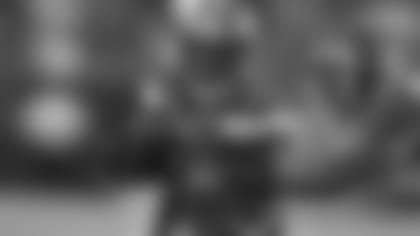 Role: Multi-purpose weapon
2014 stats (college): 1,652 yards, 13 total TDs, 6.8 yards per carry, 38 receptions, 421 yards
Summary: Cleveland's most dazzling player in shorts during OTAs has missed nearly the entire summer because of a hamstring injury and now a concussion. Regardless, the Browns aren't curbing their enthusiasm for their third-round pick, and Johnson says the time away from the field made him an even sharper student in the classroom. Johnson's route running is at an advanced level, his speed in the open field is momentum-shifting and his production at Miami is undeniable. Johnson has traits that can blow the lid off a close game.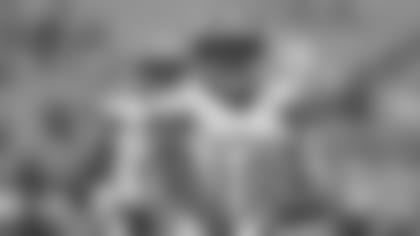 2014 stats: 36 catches, 621 yards, 1 TD
Summary: Despite leading the AFC in yards per reception (17.3) last season, Gabriel has managed to fly under the radar. With his subtle Texas drawl and gym-rat mentality, Gabriel won over the coaching staff not only for his likability but also his production on the field. He's thrown himself at veteran wide receivers like a sponge, soaking up something new from each teammate. Even at 5-foot-8, Gabriel has the strength to play as the outside receiver and has a similar skill set to sneak past defenses like renowned deep threat DeSean Jackson.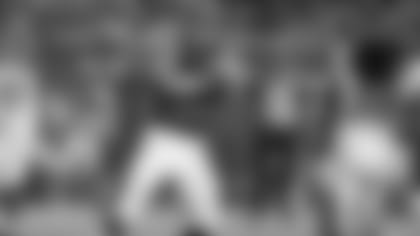 Role: Consistent and productive pass catcher
2014 stats: 13 receptions, 156 yards
Summary: Entering his eighth season in the NFL, Barnidge has the chance to catapult his career. A utility tight end last season for the Browns, Barnidge has seen his role evolve into something much grander. Why? Pull up the film of the 29-year-old's mesmerizing game Week 2 against the Saints. All four of his catches went for first downs in the fourth quarter, with New Orleans' prized safety Jairus Byrd draped on his back. Barnidge had a strong training camp, regularly beating the likes of Dansby and Gipson in coverage. Also remember, "Big Play Gare" hasn't dropped a pass during the regular season since 2011.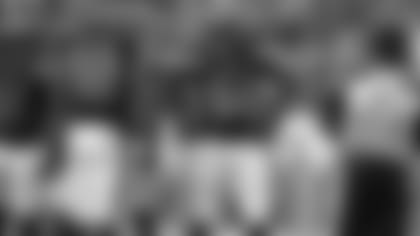 Role: Bringing veteran leadership to the defensive line
2014 stats: 26 tackles, 4.5 sacks, 1 fumble recovery
Summary: One thing was clear from the 2014 Cleveland Browns defensive line: The unit was missing a hard-boiled veteran leader who would be a stickler on technique and practice habits – and someone who's had success with another team. The 31-year-old Starks is the blunt personality the Browns badly needed in that room, but, at the same time, is also a polished professional. His 171 career games speak for themselves, as do two separate trips to the Pro Bowl at different positions (defensive end and defensive tackle).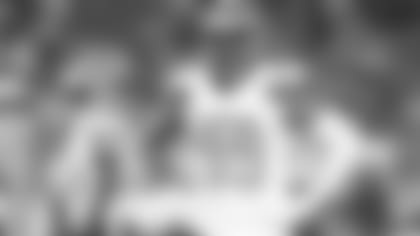 *Role: Becoming a slithering hybrid pass rusher *
2014 stats: 11 tackles, 1 sack (played 5 games before season-ending knee injury)
Summary: Maybe Bryant's October knee surgery didn't exactly have the trickledown effect of losing Mack on the offensive line, but it was apparent the 25-year-old was really coming into his own. The Browns have grown enchanted with Bryant because they don't have another player like him on the roster – at all. The 6-foot-4, 265-pounder can wiggle his way through cracks in the offensive line and can pack a punch when hitting quarterbacks – so much so, Cleveland has been open in wanting to use him more as an outside linebacker. Bryant's playing time will likely depend on his early season production, so expect to see No. 95 flying around the edge relentlessly to start the season.
7)     *Christian Kirksey*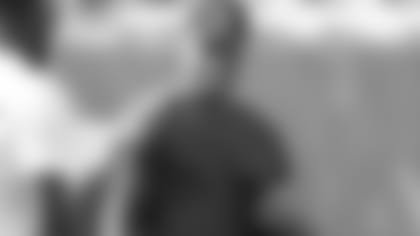 Role: Becoming Karlos Dansby Lite in the middle
2014 stats: 75 tackles, 2 sacks, 1 forced fumble, 8 starts
Summary: When everything is all said and done in 2015, Kirksey might find himself as one of the most improved players on the Browns. "Our scouts ask me what I'm looking for," linebackers coach Chuck Driesbach said, "and I tell them: clone Kirksey." Built as a lean, modern inside linebacker who can defend the pass from sideline to sideline, Kirksey has impressed coaches in practice with his expanded knowledge as a run-stopper in practice. Drafted in the third-round in 2014, Kirksey is legitimately establishing himself as a building block on Cleveland's defense for years to come.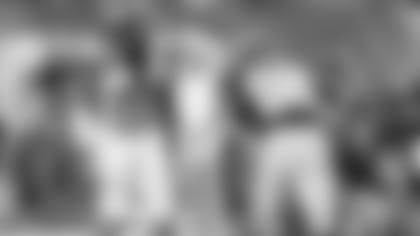 Role: Stabilizing veteran cornerback
2014 stats: 70 tackles, 3 INT
Summary: The best thing about Williams? As much respect as he has for his running mate Joe Haden, the 32-year-old still confidently views himself as a No. 1 cornerback with skills to stop the best receivers in the league. Not only does Cleveland's secondary think it won't miss a beat without the departed Buster Skrine, the unit thinks it will be better. The dreadlocked Williams prides himself on his work off of the field and in the film room. Secondary coach Jeff Hafley told ClevelandBrowns.com the former Green Bay Packer has brought a wider imagination to how the coaching staff can scheme up the defensive backs.
Take a look at the Cleveland Browns roster as of September 1, 2017.