The Browns got the big, early play they've been looking for all season when Joe Schobert intercepted Case Keenum on the first series of Sunday's game against the Vikings.
And then the offense made the most of it thanks to Isaiah Crowell's biggest run of the season.
Here's a shot-by-shot breakdown of how Crowell gave Cleveland the early lead in London.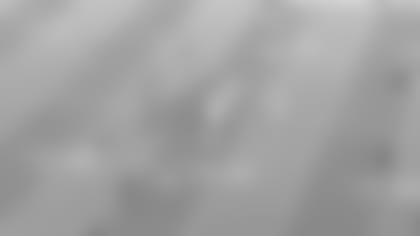 Setting the scene: The Browns are running just their second offensive play of the game after a David Njoku catch moved the sticks for a first down. Cleveland lines up four-wide with two on each side. Crowell is next to DeShone Kizer in the shotgun.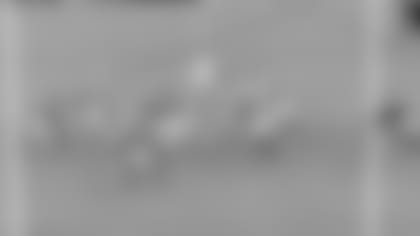 Kizer takes the snap, and the Browns offensive line gets to work. Cleveland has a hat for a hat from center JC Tretter to right tackle Shon Coleman, sealing off the right side. Left tackle Spencer Drango helps Joel Bitonio with defensive tackle Tom Johnson. Everson Griffen and Anthony Barr are frozen as they wait to see who keeps the ball, Kizer or Crowell.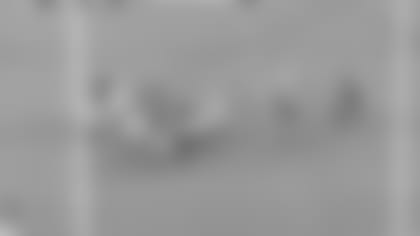 Crowell promptly cuts toward his blockers but has nowhere to go. Drango lets Bitonio complete his block and moves on to another target, Griffin, who has his sights set on clogging up a potential running lane for Crowell.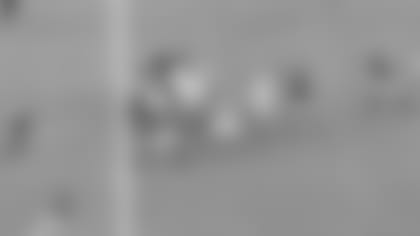 The lane stays open thanks to some good blocking from Drango, who was making his first ever NFL start at left tackle. Kevin Zeitler stands in front of Crowell and looks to keep Eric Kendricks out of the play.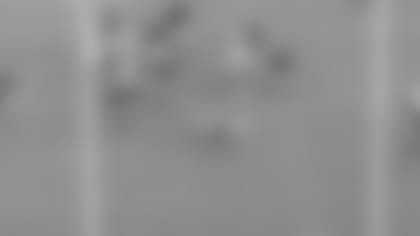 Crowell gets the blocks he needs and has just one man left to miss. He does just that and keeps his balance as he blows by Anthony Harris on his way into the end zone.