CHICAGO — Back in training camp, Justin Currie caught the attention of the Browns' coaching staff with his work ethic on and off the field. The second-year safety and former practice squad player surely opened more eyes on a snowy Christmas Eve in Chicago.
Currie, who earned first-team reps in the preseason before an ankle injury forced Cleveland to part ways before the regular season, recorded his first-career sack in Sunday's loss to the Bears, dropping rookie quarterback Mitchell Trubisky on third down on the game's first series.
The former Western Michigan standout and undrafted free agent also added three tackles (including one for loss) and a quarterback hurry in limited defensive snaps, helping fill the void left by injured strong safety Derrick Kindred.
"It was a pretty surreal moment," he said. "Me being from Michigan, it's every kid's dream of playing in the snow on a Sunday. I was just trying to do my part to help this defense out and help the team win."
With some help from the eye in the sky, Currie helped us break down what's the biggest play in his young NFL career.
Setting the scene: It's scoreless in Chicago as the snow falls and winds whip across Soldier Field. After the Browns punt on their first possession, Cleveland's defense hopes they can force the Bears to do the same thing on 3rd and 5. Trubisky is in the shotgun and Chicago lines up in a three-man bunch formation to the left that includes shifty running back Tarik Cohen. Peppers lines up across from Cohen while Currie matches up with tight end Daniel Brown.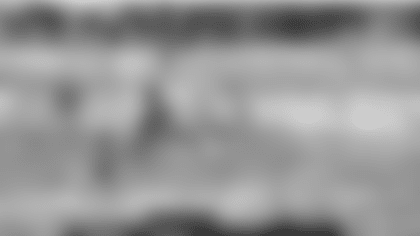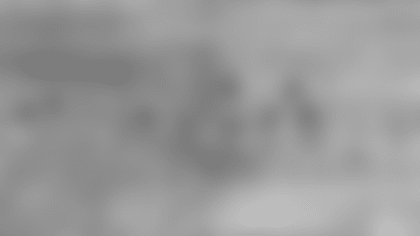 As the soon as the ball's snapped, Currie and Peppers take off toward Trubisky, who starts to make his reads. Retrospectively, it appears Trubisky wants to get the ball to Cohen in the flat. That won't happen. Cleveland's blitz works because the Browns overload the right side of Chicago's offensive line and confuse the young Trubisky in the process. Peppers bends the edge around right tackle Bobby Massie while defensive end Carl Nassib occupies right guard Josh Sitton. It leaves a wide-open hole for Currie to run through. At the next level, linebacker Christian Kirksey picks up Brown while cornerback Jamar Taylor and linebacker Joe Schobert keep an eye on Cohen.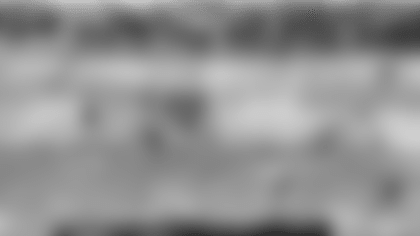 "It was a safety-nickel blitz, me and Jabrill and it was a great call by coach," Currie said. "Jabrill did a great job really setting that tackle and opening up a big window for me to go in there and make the play."
Currie runs through the offensive line essentially untouched, finding a seam in between the right tackle and right guard. He gets to Trubisky before the rookie can react, using his strength to bring down the the mobile signal caller. There will be no escaping the pressure. After the play, Ooe of the first people to celebrate with Currie is Peppers.  "It's pretty amazing, it's a great feeling," Currie said. "We have great guys in this locker room and it's just fun to play with them and have moments like that."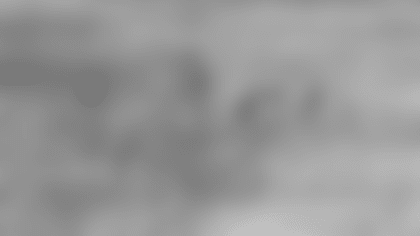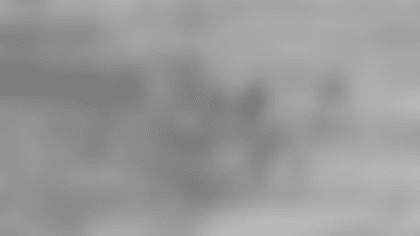 Currie, who re-joined the team last month, said his goal was to stay ready if Cleveland came calling again.
"It's been quite the dream this year and getting hurt this past preseason," he said. "My mindset getting back was making sure i remember all the plays and just being ready and being in shape and going through the offseason with coach, (defensive coordinator) Gregg (Williams) and (assistant defensive backs coach) Jerod Kruse, they do a great job of instilling the defense in us and making it pretty easy to come back and hop in and just play without thinking much."
Currie hopes to have a similar impact next week in Pittsburgh as the Browns search for their first win.
"This is a great divisional rivalry," he said. "I'm just honored to be a part of it and hopefully get this W and give this city the win it deserves."