The Cleveland Browns still have one preseason game left on Thursday at Soldier Field against the Chicago Bears.
Coach Mike Pettine has said quarterback Josh McCown and several veterans will be watching on the sidelines. So we thought we'd take a closer look at the numbers the Browns put up during the preseason slate.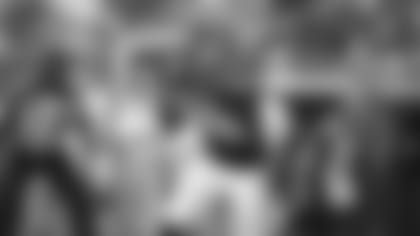 Josh McCown: 29-for-38, 207 yards, 3 TD, 2 INT. 92.8 QB Rating
Johnny Manziel: 17-for-29, 160 yards, 1 TD, 0 INT, 85.4 QB rating
Connor Shaw: 5-for-10, 64 yards, 0 TD, 0 INT, QB Rating 70.4
Thaddeus Lewis: 6-for-9, 81 yards, 1 rushing TD, 1 INT, 55.6 QB Rating
Analysis: McCown wasn't spectacular but he was efficient, and he engineered touchdown drives – a rarity last preseason. Manziel wasn't flawless, either, but he's proved over time he can properly blend his athleticism and arm strength with running the Browns offense. Cleveland placed Shaw on injured reserve Tuesday, keeping him in the classroom learning a breadth of NFL knowledge. Lewis will start against the Bears.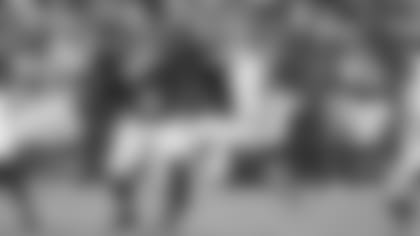 Terrance West: 22 carries, 78 yards, 3.5 ypc
Isaiah Crowell: 17 carries, 47 yards, 2.8 ypc
Jalen Parmele: 13 carries, 38 yards, 2.9 ypc
Timothy Flanders: 14 carries, 18 yards, 1.3 ypc
Duke Johnson: 1 carry, 4 yards
Analysis:  The Browns will hope these numbers improve once the regular season arrives. West excels at shifty chunk runs, but the Browns need more consistency on a play-by-play basis from everyone to get the kind of production they want. Crowell has been serving as the third-down running back and he's shown growth as a pass blocker. Johnson is still going through concussion protocol and his status for Week 1 is up in the air.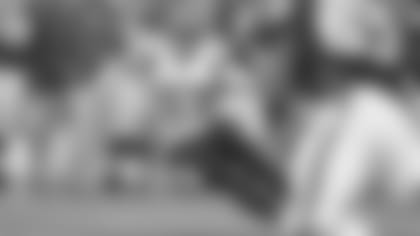 Travis Benjamin: 7 catches, 55 yards, 1 TD
Brian Hartline: 6 catches, 51 yards, 1 TD
Taylor Gabriel: 6 catches, 47 yards
Darius Jennings: 4 catches, 68 yards
Shane Wynn: 4 catches, 32 yards, 1 TD
Josh Lenz: 3 catches, 59 yards
Vince Mayle: 3 catches 35 yards
Andrew Hawkins: 2 catches, 7 yards
Analysis: Benjamin and Hartline were the two most productive receivers in training camp and it carried over to the field. Hartline, in particular, has been playing like he has something to prove in 2015. Statistically, Jennings has been the most impressive rookie. If Dwayne Bowe can enter the regular season on the same page with McCown, it will benefit this entire group tenfold.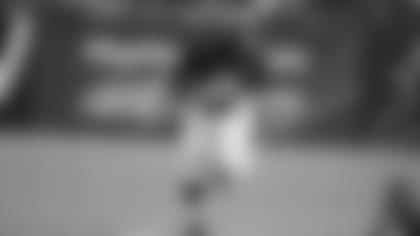 E.J. Bibbs: 6 catches, 50 yards
Rob Housler: 3 catches, 32 yards
Jim Dray: 3 catches, 23 yards
Gary Barnidge: 2 catches, 9 yards, 1 TD
Analysis: How about Bibbs? To go along with the catches and yards, he's made six tacklers miss in the open field. Barnidge led the Browns in snap counts last week. For what he lacks in flash, he makes up for in effectiveness. He's a reliable target.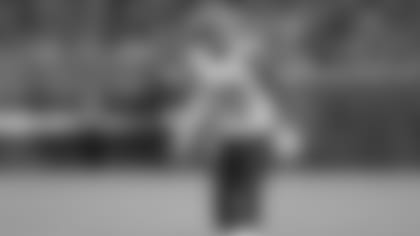 Ibraheim Campbell: 13, 1 sack
Landon Feichter: 12 tackles, 1 sack
Christian Kirksey: 9 tackles
Paul Kruger: 9 tackles, 1.5 sacks
Craig Robertson: 8 tackles
Johnson Bademosi: 7 tackles
Tank Carder: 7 tackles, 1 fumble recovery
Jamie Meder: 7 tackles, 1 forced fumble
Desmond Bryant: 5 tackles, 1.5 sacks
Xavier Cooper: 4 tackles, 3 sacks
Hayes Pullard III: 4 tackles
Mike Reilly: 4 tackles, 1 sack
Danny Shelton: 4 tackles,
Armonty Bryant: 3 tackles
Moise Fokou: 3 tackles, 1 sack, 1 forced fumble
Charles Gaines: 3 tackles, 1 INT
Tashaun Gipson: 3 tackles
Tramon Williams: 3 tackles
Christian Tupou: 2 tackles
De'Ante Saunders: 2 tackles
Everette Brown: 2 tackles
Ishmaa'ily Kitchen: 1 tackle
Jacobbi McDaniel: 1 tackle
Analysis: With Poyer sidelined, Campbell has made the most of his extensive snap count, translating his hard hitting, fly-to-the-football skill set from Northwestern with relative ease to the NFL. Kruger was making plays all over the place in the preseason, even with the Browns testing him out as more of a coverage linebacker while Barkevious Mingo recovered from knee surgery. Xavier Cooper remains the biggest takeaway, though. His three sacks may have come against backups, but he'll warrant immediate attention from opposing offensive lines once the regular season commences against the Jets.
Points Per Game: 19.3 (17th in the NFL)
Yards Per Game: 234.0 (29th in the NFL)
Pass Yards Per Game: 149.7 (29th in the NFL)
Rush Yards Per Game: 84.3 (27th in the NFL)
Third Down Percentage: 32 percent (25th in the NFL)
Penalty Yards: 109 (1st in the NFL)
Points Allowed Per Game: 12.7 (3rd in the NFL)
Yards Per Game:  258.7 (8th in the NFL)
Pass Yards Allowed: 156.3 (6th in the NFL)
Rush Yards Allowed: 102.3 (15th in the NFL)
Third Down Percentage: 39 percent (15th in the NFL)