Introducing Best Barks – a weekly compilation of the best Browns social media action – chock full of fire emojis, sick kicks and some of the strongest selfie games this side of the Mississippi. Let's dive right in!
The renovations at Dwayne Browder Field are complete – and nothing short of spectacular. Mr. Cleveland himself, Joe Haden, was on hand for the re-dedication, and he took some quality #selfie time with some area youth football players.
Look for some [fire emojis] on the field this weekend in the Meadowlands. As always, Haden's kick game is [muscle emoji] [100 emoji].
But seriously, how cool are these?
Haden's kick game is famous, but linebacker Paul Kruger isn't far behind. And earlier this week, he took to Instagram to have the fans help him pick Sunday's sick kicks.
Speaking of Kruger, cleats aren't his only area of expertise. Purveyor of one of the NFL's most excellent manes, Kruger has some strong words for those "trendy" youths of this great nation. And with his glorious flow, we know Kruger's not messing around.
But make no mistake – Kruger is all about football and his teammates. When the depth chart was released earlier this week, he threw some praise on rookie nose tackle Danny Shelton.
That "happy, smiley" persona was on display this week, as Shelton's jovial nature took over the Twitterverse once again.
Everyone wants to get their hands on one of those sick digital camo training camp jerseys – and now you can, thanks to the Browns Foundation Radiothon! Shelton's no exception – and he has his eyes set on one particular jersey…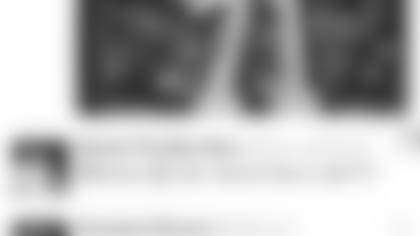 We don't blame him, that Danny Shelton autograph makes it a must-have item. But since the #lavalava train is going full-steam…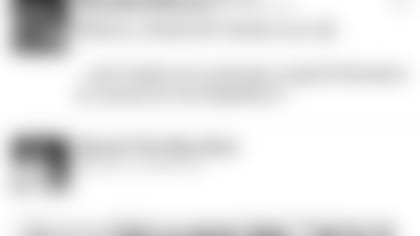 Moving along, we're expecting lots of #FeedTheCrow action coming up this season. And Isaiah Crowell is hungry.
Crow's not the only one ready for action – linebacker Christian Kirksey also took to the interwebs to show his excitement for the season opener.
Taylor Gabriel broke out last season, but he's never going to forget his roots – and he let the folks on Twitter in on some of his motivation.
POST OF THE WEEK:
Ok, so technically this one's from a little over a week ago, but this is the debut of this feature, so we're letting it slide. This particular Instagram post achieves "Instant classic" status.