Why is Josh McCown the right man to lead the Cleveland Browns at quarterback when training camp begins Thursday?
Coach Mike Pettine will tell you it's because he's experienced and has a savvy approach. Offensive coordinator John DeFilippo has said McCown is a much better quarterback now than he was back in 2007.
But for McCown himself, the story is about getting a chance: He's as hungry to make the playoffs as he is to prove he's a legitimate NFL starting quarterback.
"There are only 32 opportunities like this in the league," McCown said. "I'm not taking it lightly."
What's telling about the 36-year-old McCown is he did not come into the Browns' facility walking on egg shells.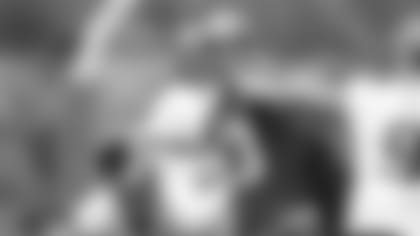 From the moment he arrived in April for OTAs, McCown took command in offensive meetings and made it a point to build strong personal relationships with the coaching staff, teammates and even staff members.
McCown isn't just a mentor for quarterbacks Johnny Manziel and Connor Shaw – he's putting in energy and focus for the entire team. Last week, McCown took time away from his vacation to throw routes to newly signed receiver Terrelle Pryor in Charlotte. He regularly eats lunch with his offensive lineman or is seen upstairs chatting with scouts.
His actions and words have married himself to the success of the Browns, and that's the way he wants it.
"I know I have a great hand in winning and losing the ball games," McCown said. "As a player, especially the older you get, you appreciate what winning is more and more. For me, shooting down to a couple of Cavs games this year and watching this city's passion for sports, you realize what we can give to Cleveland."
Now that culture and the groundwork have been laid, McCown's next challenge is fully mastering DeFilippo's offense. It was clear from observers of mini-camp the offense, especially the passing game, took tremendous strides right before summer vacation.
"How we evolve as a passing game, we'll have to see," McCown said. "When we get the pads on, different guys emerge.
"But what I've seen since the spring is this: We've got enough stuff going that we can become who we need to become to win football games."
A longer interview with McCown and Nathan Zegura can be seen Wednesday at 7 p.m. on NewsChannel 5's Browns Training Camp Preview Special.