Marcus Mariota and the Titans offensive line walked into a beehive at FirstEnergy Stadium on Sunday and left with several stings.
Cleveland's seven sacks on Tennessee's rookie quarterback were the most the franchise has compiled since November 2012.
The sacks were evenly spread around the entire defense like Halloween candy.
"Everybody was able to get a chance to get in there and do their jobs," John Hughes III said.  
Armonty Bryant racked up 2.5, Hughes totaled 1.5, Jamie Meder and K'Waun Williams had one apiece; Donte Whitner and Paul Kruger each contributed a half-sack. Around league circles, the Titans offensive line is widely respected.
"They are going to bring the kitchen sink at you," Titans guard Chance Warmack said.
Coach Mike Pettine and defensive coordinator Jim O'Neil have both said they won't measure pass rushing success on sacks alone, more so by how often the quarterback has his throw affected in the pocket.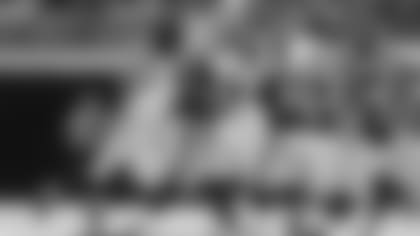 So in addition to the seven sacks, the Browns turned in 11 quarterback hits. Cleveland overwhelmed Mariota in the first half on Sunday. Clean pocket looks were rare for the No. 2 overall pick, meaning big passing plays were also sporadic from the Titans.
The most promising part of the onslaught of pressure generated by the defense was how it did it – not just with exotic blitzing. Five of the sacks came from organic pressure upfront.
"I think Jimmy O (O'Neil) did a really good job mixing pressure with straight rush," Pettine said. "We got to him a lot with just straight four man rush. Not just the sacks, I think there was also a cumulative effect with that we hit him a bunch, too.
"We did a good job of there were a lot of pass plays, I look back, he's picking himself up off the ground. Anytime you can do that to a quarterback, not just get the production with the sacks but affect him, you like to think that that has a cumulative effect over the course of a game."
What a difference a week can make.
Two Sundays ago against the Jets, Cleveland's pass rush was non-existent, and, in turn, New York quarterback Ryan Fitzpatrick had his way with the Browns defense. In the locker room after the victory, several Browns mentioned how uniquely tailored this game plan was from O'Neil – and how influential it wound up being.
"We wanted to be able to put Mariota in those situations where he had to get hit when he wasn't looking and give him looks that he probably hadn't seen before," Kruger said. "Credit to Coach O'Neil and the staff … They just put together a really good plan for us."