As we head into the home opener vs. the Texans, the Cleveland Browns are excited to celebrate and share information on Browns Give Back. Designed to support the community, this signature platform brings us all together as a team. Throughout the week leading up to game day, we will celebrate how the Browns are giving back to Northeast Ohio with a focus on education, youth football, social justice, and engaging the community through our First and Ten volunteer movement. Also, fans who visit and make a purchase from the Pro Shop this week will receive a free First and Ten wristband while supplies last, with 100% of the net proceeds from each sale benefiting Browns Give Back efforts.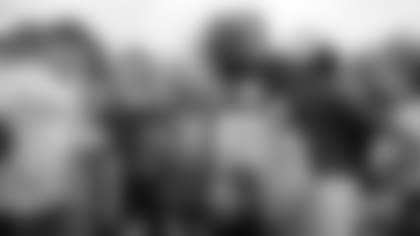 First and Ten: The Browns First and Ten movement was designed to encourage and help individuals make a difference in their community through volunteerism and inspiring others to do the same. To date, more than 2.75 million hours of volunteering have been pledged through First and Ten. We encourage everyone to join the movement by pledging to "#give10" and volunteering at least 10hours each year in their community. As a part of the players' First and Ten efforts, they will participate in Tuesday Community visits throughout the season. To learn more about First and Ten visit https://www.clevelandbrowns.com/community/first-ten/ or follow us on social media @BrownsGiveBack.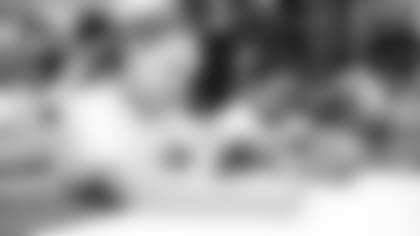 Stay in the Game! Network: The Cleveland Browns are dedicated to improving the quality of education for students in Ohio by making investments that keep kids in school every day so they can succeed, highlighted by the "Stay in the Game! Keep Learning, Every Day" Network. The "Stay in the Game!" Network is a statewide initiative designed to promote the importance of school attendance and put an end to chronic absenteeism. The equation is simple: The more students attend school or fully engage in remote education experiences, the more prepared they are for success beyond the classroom. Over the next 10 years, the Stay in the Game!Network seeks to cut the rate of chronic absenteeism in half — to 8.5 percent, or approximately 130,000 students. To find out more about Stay in the Game! Network visit SITGNetwork.org or follow us on Twitter @SITG_Network.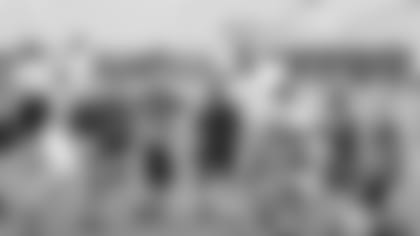 Youth Football: The Cleveland Browns are committed to assisting the development, safety and growth of youth and high school football throughout Northeast Ohio with year-round programming for players, coaches, officials and parents. Through camps, clinics and other initiatives, the Browns' goal is to promote healthy social, emotional, intellectual and physical development of youth by enhancing opportunities for youth football participation and education. To find out more information on Browns Youth Football initiatives visit https://www.clevelandbrowns.com/community/youth-football/ or follow us on our official Browns Youth Football Social accounts Twitter and Facebook.
#BeTheSolution: On June 5th, 2020, a call to action from Andrew Berry, Browns EVP of Football Operations and GM, provided an opportunity to turn words into action in the fight against racial injustice. Within 72 hours of Berry's call to action, Browns employees raised over $185,000 for 14 different charities. To find out more about #BeTheSolution visit https://www.clevelandbrowns.com/community/be-the-solution/.
To stay up to date with Browns Give Back efforts, follow us on social media: