Numbers are always skewed in the preseason, but the Browns ultimately surrendered 368 total yards of offense to the Washington Redskins in a 20-17 loss at FirstEnergy Stadium.
From top to bottom, it wasn't a defensive performance Cleveland would hang its hat on during the regular season.
"There were some good coaching moments that came out of it," coach Mike Pettine said.
Still, without even reviewing the film, there were numerous numbers Pettine did like.
The Browns committed only three penalties all game, their first one coming in the fourth quarter. The Redskins first-team offense, led by quarterback Robert Griffin III, compiled two drives but just three points. Blitzing plays allowed Paul Kruger and K'Waun Williams to land shots on Griffin III.
Cleveland set the tone physically.
"I thought we did good," veteran cornerback Tramon Williams said after the game in the locker room. "The first drive, we were able to get off the field. That's one thing you always want to do is get off the field."
From an individual standpoint, rookie defensive lineman Xavier Cooper had a memorable debut in front of the Dawg Pound. In the second quarter, Cooper galloped through the left edge of Washington's offensive line and sacked quarterback Kirk Cousins to push the Redskins into deep field goal territory instead of the red zone.
Rookie defensive lineman Danny Shelton was asked what he thought of Cooper's first sack.
"I hated it – because I wanted to get one," Shelton joked. "Xavier's the type of player, if you give him a chance, he'll take advantage of it. He did a great job out there. He made some big plays for us."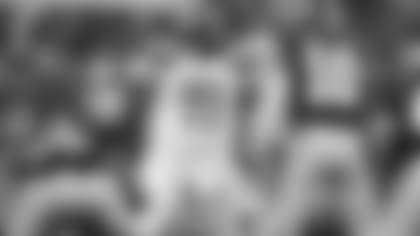 Pettine singled out fourth-round pick Ibaraheim Campbell as a player he thought performed well on the defense. Playing nearly every snap of the second half, the rookie safety finished with five tackles and was always around the ball.
"Our guys, if they didn't know what to do, at least they were doing it full speed. That was good to see," Pettine said.
Justin Gilbert was also a hot topic in post-game interviews.
On Washington's first drive, receiver Pierre Garcon slipped past Gilbert and safety Tashaun Gipson for what would've been a 60-yard touchdown. But Garcon dropped the pass. Pettine said the Browns give cornerbacks and safeties "some options on the menu pre-snap" and the coaches will have to evaluate the play in the film room.
Williams won't be a guy hammering home Gilbert's need to show improvement on the field.
"I mean, one thing you have to understand as a player, when you go through things, you know what you have to do to get better," Williams said. "(Justin) doesn't have to hear anything from any of the guys. He knows what he has to do."
The Browns return to the practice field Saturday morning before heading to Rochester on Sunday for joint practices with the Buffalo Bills.