NASHVILLE — **The comeback wasn't enough.
The Browns watched a late rally fall short in a 28-26 loss to the Titans on Sunday, dropping Cleveland to 0-6 this season. Head coach Hue Jackson made his disappointment clear after the game and took ownership of another narrow loss. [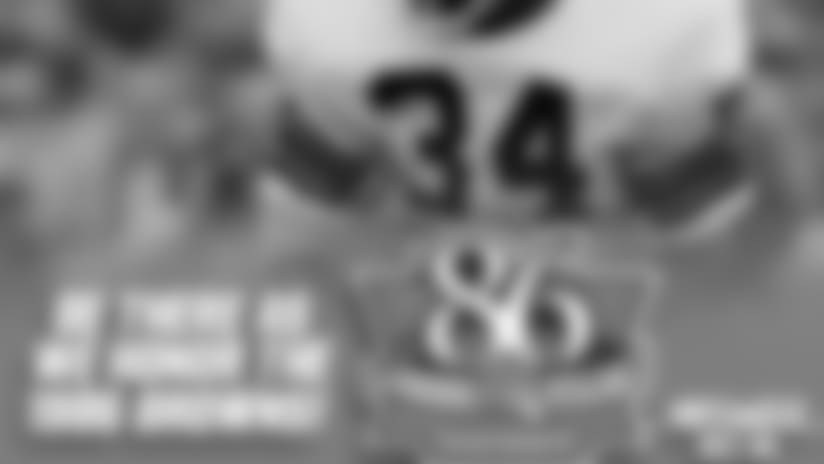 ](http://www.clevelandbrowns.com/news/article-5/1986-Browns-team-to-be-honored-1030/5bf3d609-a3ab-49e9-8ffe-2736870a4f04)
"We came up short," Jackson said, adding, "Until me and the coaching staff fix these things that we know continue to bring us up short, we'll come up short. Our players are playing extremely hard to give us a chance to be in games and win games. We just have to do better."
But if there's a silver lining amid a frustrating first month-and-a-half of the season, it's that Cleveland's young and shorthanded roster won't give up.
"This team doesn't quit. I don't sense that," Jackson said. "I sense that there are some plays we are leaving out there that we can do better. People get ahead and we start chasing. We have got to play consistent for four quarters."
That, of course, was evident in Nashville as rookie quarterback Cody Kessler helped engineer two long drives that nearly erased a 15-point deficit with just more than six minutes to play. The same goes for close games against the Ravens, Dolphins and Redskins, which all came down to late moments that didn't go Cleveland's way.
"It was another game where we fought really hard and came up short. Like I said before, they hurt, they hurt really bad," said Kessler, who passed for a career-high 336 yards and two touchdowns.
"I wanted so bad for the guys in the locker room, and I told 'Hawk' (Andrew Hawkins) and Joe Thomas, 'I'm giving you everything I have every time,' because they deserve it. We put in so much work and we work so hard and we come so close, we just need to learn how to finish."
"I've already talked to a couple of guys on the team and I feel like we're doing all the right things, the way we're preparing, the way we're practicing, the way we're playing in games with a lot of energy and a lot of fight," Thomas added. "But we're just not consistent enough making the plays and I think those things are going to come and it's going to turn for us. But until we're able to make those plays consistently, it's going to be tough to win consistently, and right now we're trying to win a game."
The task of putting together a complete performance continues to elude the Browns. But there is a sense of optimism inside the locker room that things are moving in the right direction.
"That's the one thing that's keeping this team together is our effort," said second-year nose tackle Danny Shelton, who totaled six tackles and his first-career sack. "I'm just proud of these guys for fighting, and continuing to fight even when the game wasn't going our way."
Third-year linebacker Christian Kirksey said Sunday reminded him of the Browns' historic display against the Titans in 2014, in which they completed the largest road comeback in league history.
"We got the road victory here (in 2014), I never lost faith. I always thought that we had the chance to come back. I never lose faith on that," he said. "That's all I was thinking about when our offense was driving down the field. You can't stop believing until the clock hits zero."
That approach — which perhaps starts with Jackson — was contagious.
"When your head coach won't quit, your team can't quit," running back Duke Johnson Jr. said. "That's what type of coach that we have. He's going to fight until the end. He always believes in us. We just try to go out and produce."
"We're going to fight," Jackson said. "We don't know anything else to do but to do that. We're fighters. Our coaching staff are fighters so I'm not concerned about that.
"I'm concerned about finding a way to win. At all times, that's just what we've got to do. We've got to do it better, do it better than what we're doing it."