INDIANAPOLIS — The Browns expect Joe Thomas to make a decision about his future soon, but they're preparing for life with or without the Pro Bowl left tackle.
Head coach Hue Jackson said as much Wednesday morning at the NFL's annual scouting combine as Thomas continues to mull retirement.
​"We're going to do everything we can to be prepared whether he plays or he doesn't play. And I think that's what our responsibility is," Jackson said. "I think he understands that, too, because he wants the best for the organization as well. I think he'll come out and let us know here fairly soon about what he wants to do."
Thomas, the 10-time Pro Bowler whom Jackson has described as the heart and soul of Cleveland's youth-laden roster, has yet to announce whether he'll return for his 12th season. After playing 10,363 consecutive snaps since being drafted with the No. 3 pick in 2007, Thomas suffered a season-ending triceps injury against the Titans in October. After surgery to repair the damage, his recovery is expected to last six to nine months.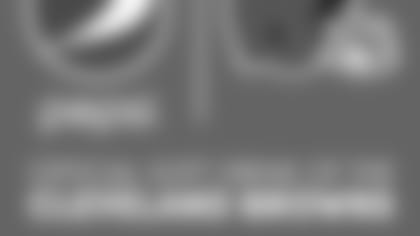 ](https://www.pepsi.com/en-us/)
Thomas, who spoke about his future at the Greater Cleveland Sports Awards last month, said he hopes to make a decision before free agency opens in two weeks. "We're making progress. Had a lot of time to think and spend some time with the family, but not ready definitively to make a decision one way or the other just yet," Thomas said in January. "My decision is just going to come down to do I feel like I'm healthy enough to survive another season."
If Thomas were to retire, it could reshape the Browns' draft plans as they search for a replacement at left tackle (Thomas, 33, has playfully noted Cleveland should look into that, regardless). Notable prospects working out at the combine in Indianapolis include Texas' Connor Williams, Oklahoma's Orlando Brown, Notre Dame's Mike McGlinchey, Oregon's Tyrell Crosby, Pittsburgh's Brian O'Neill and Mississippi State's Martinas Rankin.
Jackson, general manager John Dorsey, and the Browns, of course, have made clear where they stand with Thomas. They would like for him to return following the franchise's first winless season but will offer him space to reflect on his future.
"I've talked to Joe Thomas several times and I think Joe is going to make a decision, hopefully, fairly soon here," Jackson said. "But, again, it's on his time. Joe has been a tremendous Cleveland Brown and has done anything and everything we've asked of him. So, I think it's only right that we give him the opportunity to work through this and make the best decision for him."