The energy inside the Cleveland Browns facility has reached a fever pitch. Football isn't just in the air – it's here.
These are five matchups you should freshen up on before we head into Sunday's game against the Jets.
Brandon Marshall vs. Joe Haden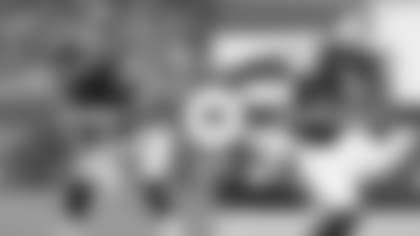 This matchup obviously isn't etched in stone just yet, but Browns fans know Haden thrives when covering bigger receivers.
Marshall may be 31 years old, but he's still a dangerous deep threat and hard to tackle at 6-foot-4 and 230-pounds. The five-time Pro Bowler is now on his fourth team, and reports out of New York are that he's re-energized with the new scenery. Even in a down year last season, Marshall still posted 61 catches, 721 yards and eight touchdowns while missing three games and playing injured in several others.
Being the leader he is, Haden addressed reporters a week ago and put some pressure on himself: no rocky starts this season. To begin the 2014 season, Haden was beat deep down the field by both Pittsburgh's Antonio Brown and Baltimore's Steve Smith – plays that contributed to Cleveland losses.
"I want to be able to lock it down," Haden said. "Last year I started off the season kind of slow. So I definitely want to start off on fire and keep it going the whole season."
Browns offensive line vs. Jets defensive line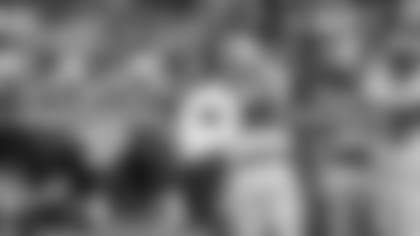 The Browns aren't hiding the fact they want to control the line of scrimmage every single Sunday. It will be a key to victory more often than not in 2015. In turn, the Jets aren't hiding the fact their heavily invested defensive line is one of the best in the league, featuring three first round picks, Sheldon Richardson, Mo Wilkerson and Leonard Williams.
The good news for Cleveland is that Richardson is suspended for the Week 1 game, but the Jets are able to operate out of both the 3-4 and the 4-3 and have the depth to supplant the loss. Nose tackle Damon Harrison checks in at 350 pounds and will often need to be double-teamed. Reserve defensive end Leger Douzable has been a force as a pass rusher in the preseason.
Alex Mack, Joe Thomas and the Browns offensive line aren't fretting the 3.3 yards per carry the team averaged in the preseason – it was just as bad last August. But to set the tone early in the game, Cleveland will have to pave holes for Isaiah Crowell and it'll have to make sure Josh McCown stays upright. 
QB Josh McCown vs. QB Ryan Fitzpatrick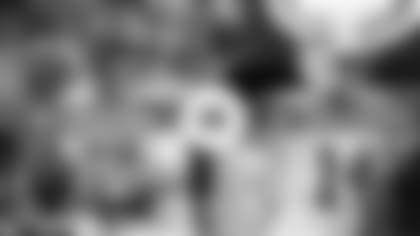 Wait, what? These two will never be on the field at the same time against each other. How is this a matchup to watch?
In a game of two veterans who firmly have command of their respective offenses, this Cleveland-New York contest could come down to which quarterback makes less mental mistakes. Interceptions are the recognizable link when talking about mental mistakes, but when you dive deeper, both McCown and Fitzpatrick will have to know when to throw the ball away, when to take a sack and when's the right time to force a pass down the field for a big play. 
Mike Pettine vs. Todd Bowles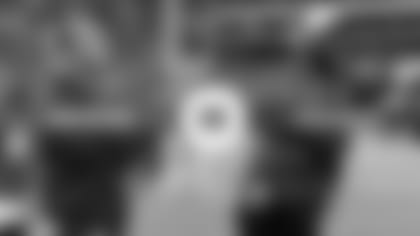 Widely regarded as two of the most innovative X's-and-O's coaches in the NFL, Pettine and Bowles will go toe-to-toe in a different sense.
For the first time in his 14 NFL seasons, Pettine will walk onto the field Sunday with an offensive mindset. Alongside coordinator John DeFilippo, Pettine has helped devised specific passing schemes to attack two of his former Pro Bowlers – Darrelle Revis and Antonio Cromartie. He's still the head coach, but moving the Browns forward on offense has become Pettine's main focus.
Bowles' big break in his NFL career came with the Browns in 2003, when he coached the secondary. But his claim to fame is morphing the Cardinals defense into an attacking, always-blitzing beast. In Arizona, Bowles was known as a master of disguise, and his calling card was sending multiple blitzers on first down to rattle quarterbacks or blow up running plays.
In what many are projecting to be a low-scoring chess match at MetLife Stadium, this game very well could come down to the men with the headsets on.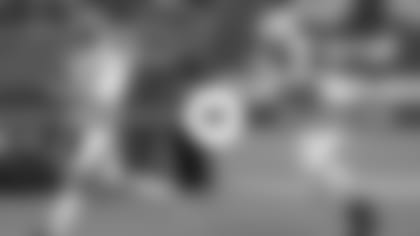 The Browns offense hopes to string together several long, touchdown drives – similar to what we saw in the team's 31-7 preseason victory against the Buccaneers.
But when third downs aren't converted, Cleveland feels like it now has a weapon at punter.
In the month of August, Andy Lee did a tremendous job of pinning the opponent inside the 20-yard line – and often the 10. The Browns goal is to keep the chains moving, but if they happen to sputter on offense, the club feels like Lee poses a vast challenge to the Jets' offense, making the football field seem larger than it really is.
Take a look at the Cleveland Browns roster as of September 1, 2017.