It's a bye week in Berea but the mailbag isn't taking any time off. [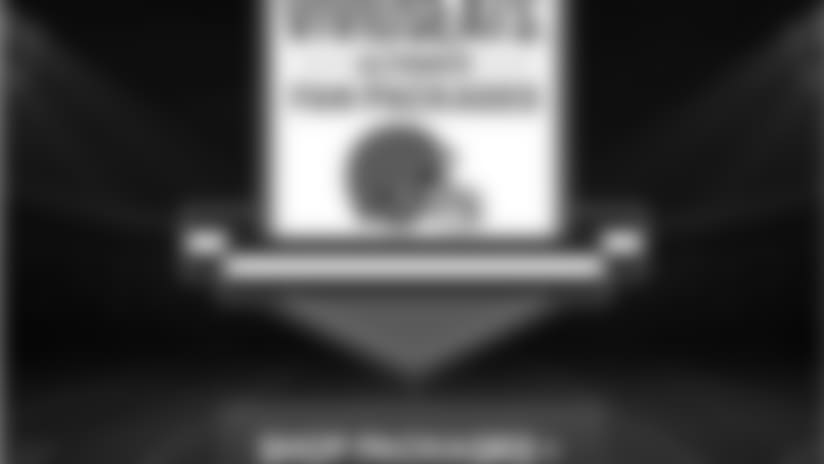 ](http://www.vividseats.com/nfl/cleveland-browns-official-fan-packages.html?wsuser=699&wsvar=MAILBAG)
We've got four of your questions lined up for this week's installment.
The Browns NEED o-line help. If a franchise lineman is available in the first round could you see the Browns taking him with one of the first round picks? I'd also rather see Jabrill Peppers than a QB this year. Cody Kessler has played well for us; he just gets hurried or sacked on every play. -- John R., Akron
I'll get to the draft in a second, but it's truly unfortunate what's happened to Cleveland's offensive line this season. The Browns entered the year down two starters from the previous season and weren't in any position to suffer a rash of injuries -- much like any other team in the league. It began Week 2 when center Cameron Erving went down with a bruised lung and was lost for a month. Two weeks later, Erving's replacement, Austin Reiter, was lost for the year with a knee injury. Left guard Joel Bitonio, who was thriving in his third NFL season, was lost for the year Week 5. It reared its ugly head again this past week, when veteran right guard John Greco was lost for the season with a foot injury. The loss of Greco is a double blow to the line, as he also served as the backup center.
With four games to play, the Browns have a few options to tackle the opening at right guard. Veteran Alvin Bailey and Jonathan Cooper are the straightforward options. Bailey has played both left and right guard this season and filled in for Greco this past Sunday. Cooper hasn't played much at all but has some intrigue to him. The former No. 7 overall pick in the 2013 draft suffered a serious leg injury his rookie season and hasn't quite been able to bounce back. The Browns are his third team in four years.
"He was a good player coming out of college and I know he has had some injury issues both at Arizona and had some injury issues up at New England, and now, we have him," Browns offensive line coach Hal Hunter said. "We have had a chance to work with him, and I am excited. He is athletic. He is tough. He is smart."
Right tackle Austin Pasztor can also play some guard. Moving him inside would create an opening at right tackle, a spot that could be conceivably filled by rookie Shon Coleman or veteran Matt McCants, who was claimed off waivers from the Raiders earlier this week. Gabe Ikard, who has mostly been inactive during his time with the Browns, is the likeliest option to serve as the backup center.
As for the draft, the Browns are rolling with two picks in each of the first two rounds, so anything's possible when it comes to which positions are addressed. Four of Scout Inc.'s top 32 prospects -- a list that includes underclassmen who have not yet declared their intentions for the draft -- are offensive linemen, with Alabama's Cam Robinson ranked the highest at No. 15. The others are Wisconsin's Ryan Ramczyk (22) and Notre Dame offensive linemen Mike McGlinchey (25) and Quenton Nelson (27).
Why don't the Browns use a sixth lineman in a running back position to assist with the blocking? -- Antoine F., Oakland
This was something Hue Jackson toyed with on occasion earlier in the year when the offensive line was healthy. Rookie Spencer Drango often served as that sixth lineman, but now he's an every-down starter at left guard. The Browns still use a lot of two tight end formations with Gary Barnidge and Randall Telfer, the latter of whom is an excellent blocker.
Since Joel Bitonio's injury and being placed on injured reserve, recovery reports have been limited. Is Joel forecasted to make a full recovery for the 2017 season? -- Tom V., Chattanooga, Tennessee
Bitonio underwent surgery on his injured foot in mid-October, effectively ending his 2016 season. He's expected to make a full recovery in time for 2017. It's probably too early to determine his availability for OTA's.
Please shed some light on the NFL salary cap. There is a spending limit, but there is also a minimum team salary. -- Bob B., Medina
The NFL salary cap for 2016 was set at $155.27 million. That's the maximum a team can spend on players at any given time within the 2016 NFL year, which goes from March to March. The salary floor is a bit more complex. Instead of pertaining to one specific season, it's an aggregate of four years. During that period, a team must average spending 89 percent of the cap.