Tuesday minicamp Notes and Quotes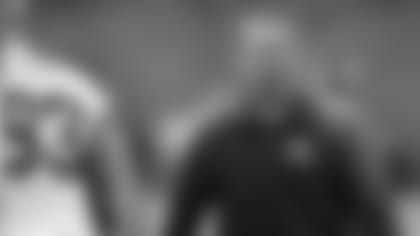 • There was an intriguing drill that defensive coordinator Jim O'Neil ran with his outside linebackers on Tuesday. O'Neil and two other assistants would line up as the quarterback, running back and fullback in various formations of the read-option. On certain plays, Jabaal Sheard, Paul Kruger and Barkevious Mingo were instructed to charge directly at the quarterback. On others, they were told to stay at home. If you look at the Browns' first three games – at Pittsburgh, New Orleans and Ravens – none really utilize the read-option offense. It's telling that O'Neil is still hounding his players to know how to defend the innovative offensive look.
• "I'm really impressed with how fast these coaches have built a culture," said Paul Kruger, who knows what a winning atmosphere is like from his days with the Ravens. "It feels like the right guys are in the right places. A lot of people are playing with confidence right now. There are so many guys I could name off that are having big camps."
• Kruger said his role this season will be much simpler. He'll mainly be a pass rusher instead of dropping all over the field. He said the system is the exact same defense Baltimore ran while he was there. "I definitely feel more at home than I did [last year], for sure," said Kruger.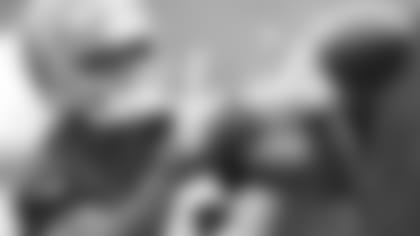 • We introduced you to Anthony Armstrong two weeks ago, on our website and radio show. His story is a unique one, but it's his play that's putting him on the map in Berea. Armstrong was mainly a deep threat with the Redskins in 2010. In OTAs and on Tuesday in minicamp, he has proven he can be utilized on intermediate routes over the middle. Armstrong had several diving catches.
• "He runs like a 21-year-old," said Andrew Hawkins, Armstrong's other impressive running mate at receiver. Hawkins added he has zero idea which receivers will be starting in the regular season, and that the competition is wide open.
• Chandler Jones is another wide receiver to keep an eye on before training camp. He may be only 5-foot-9, but the undrafted rookie from San Jose State has been getting open, especially for deep completions.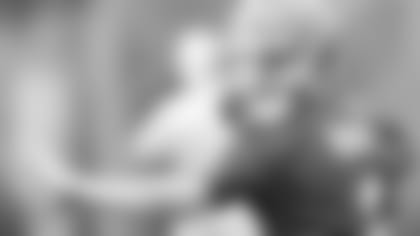 ---
---
• Quickly on the quarterbacks: Brian Hoyer looks like a 28-year-old veteran and Johnny Manziel looks like a 21-year-old rookie. Hoyer is still limited while rehabbing his ACL. Manziel is still learning to make decisions at a high-speed level. "[Manziel] is getting better. He's more comfortable in the huddle calling the plays," coach Mike Pettine said. "He has a very nice touch with the deep ball." As of Tuesday, nothing has changed on the quarterback narrative.
• Pettine said the team will cross-train rookie linebacker Chris Kirksey to play some outside linebacker, following the release of Quentin Groves.
• A bold, probably too early of a prediction: Buster Skrine will win the kick returning competition. As defensive backs coach Aaron Glenn told us yesterday: "He just moves explosively."