Cody Kessler wanted to play through the pain Sunday, but it wasn't in the cards. [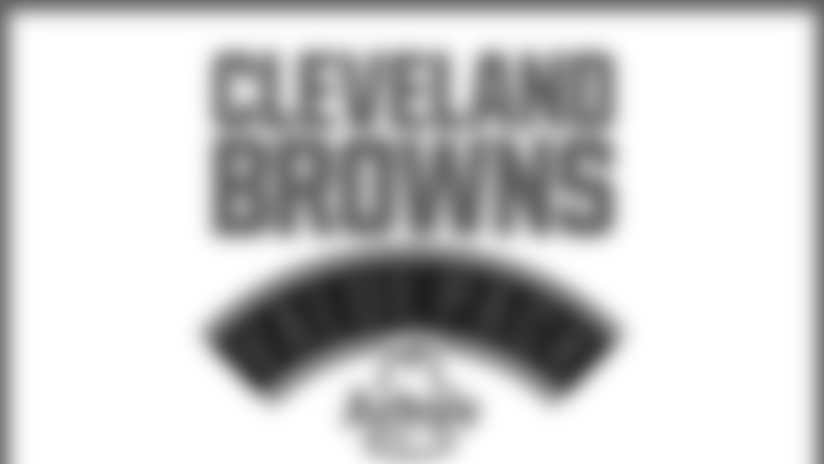 ](http://www.clevelandbrowns.com/news/article-5/Introducing-Cleveland-Browns-Value-Packs/841a8f71-4531-46af-943c-b17db24fca2a)
As he stood by his locker after Cleveland's 33-13 loss to the Patriots, Kessler had his eyes on next week as he reflected on a game that, for him, ended in the first quarter. The rookie quarterback took a hard hit from Patriots linebacker Dont'a Hightower that left him with a painful chest/rib injury and kept him on the sidelines.
X-Rays conducted on Kessler during the game were negative, he said. He'll know more in the coming days whether he'll be available for the Browns' trip to Tennessee next week.
"I was trying really hard, really hard, because I hate leaving those guys like that," Kessler said. "I was telling (Head Athletic Trainer Joe Sheehan) it hurts, but it hurts me more as a person to come out and then not be able to go back in. But yeah, it was pretty painful."
With Kessler out, the Browns went to their fourth different quarterback in five weeks, as veteran Charlie Whitehurst, who was signed days after Josh McCown went down with an injured shoulder, largely filled the void Sunday. Whitehurst briefly left with a knee injury during the fourth quarter but expects to be cleared to play against the Titans.
Whitehurst threw for 182 yards with a touchdown pass to rookie tight end Connor Hamlett and a third-quarter interception.
"Charlie went out there and battled as hard as he could," Browns coach Hue Jackson said. "Again, for a guy that probably takes two reps with the starters but is in the meetings and doing everything, I thought he held on pretty well, and that is what you want from a guy that is a veteran who has been in the league that goes out there and tries to compete."
That same competitive spirit surged through Kessler as he tried to return Sunday but was ultimately forced to watch from the sidelines.
Before the injury, Kessler continued to show the progress that allowed Cleveland to outgain the opposition in his previous two starts. Kessler evened the score, 7-7, midway through the first quarter when he capped a nine-play, 75-yard drive with an 11-yard touchdown pass to Andrew Hawkins, the second of his career.
"That was a heck of a drive by our football team," Jackson said. "We had some mixed runs, even though they were not very successful. We had some things that I thought were starting to happen mixed with the pass. He made some good plays, and obviously, it ended in a touchdown drive. It was a good play by Hawk, a good throw by Cody and we were able to execute that play."
Two plays later, with the Patriots leading 14-7, Kessler was on the ground in pain after Hightower stormed through Cleveland's offensive line unblocked and dropped Kessler on his throwing shoulder. Kessler got the ball out right before Hightower delivered the blow, but it went backward and out the side of the end zone for a safety.
The play was designed to be a quick screen to Duke Johnson Jr., but the Patriots drew up a scheme that disrupted it even quicker.
"When I landed, I heard something weird and I thought it was my shoulder at first so I didn't want to move, but luckily, it is not my shoulder," Kessler said. "It was a screen to the right, and he ran through unfortunately. They just called a great defense on that play. I just tried to get rid of it as I was getting hit and it went back in the end zone."
Kessler finished 5-of-8 for 62 yards in his third NFL start. On the season, he's 54-of-81 for 528 yards, two touchdowns and an interception.
He hopes to add to those totals sooner rather than later, but clarity on that subject wasn't available Sunday.
"I want to come back, obviously," Kessler said. "I am going to do everything I can or as much treatment as possible to get back as fast as possible."