If you read ClevelandBrowns.com regularly, you already know what Play Like a Brown means.
Play Like a Brown isn't phony. There are distinct characteristics each player must possess to fit Ray Farmer and Pettine's handcrafted model. Here's a breakdown of how each of the Browns six draft picks Play like a Brown: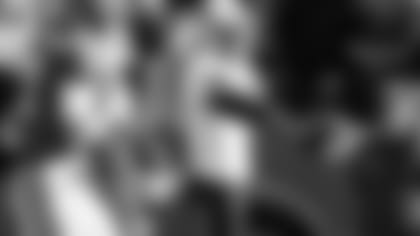 Forward thinker – Gilbert bit the bullet and did something most college juniors cannot resist: he returned for his senior season. As a sophomore Gilbert took the Big 12 Conference by storm. As a junior, he admittedly slacked off and predominantly relied on his talent. Draft experts still had Gilbert pegged as a second or third round pick, but that wasn't good enough for the cornerback. He wanted to be a surefire first rounder and he knew one more season of working his tail off at Oklahoma State would pay dividends. And it did.
Man coverage – If you watch film of Justin Gilbert, he doesn't play cornerback on just one side of the field. Oklahoma State entrusted him to lock down their opponent's number one receiver, which he took care of nearly every Saturday. Coach Pettine's defense is at its best when cornerbacks can play man coverage on islands. Just ask Jets fans about their glory days with Darrelle Revis and Antonio Cromartie.
Special teams game-changer –The Browns first choice in the draft holds the Big 12 record for kickoff returns for touchdowns with six. It will be a fine line for the Browns to balance. On one hand you don't want your first round pick to suffer an injury on special teams. On the other, throwing Gilbert back there on a part time basis could jolt field position and spark the Browns for a win or two.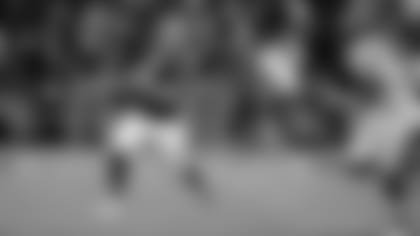 Desire to be the best – Cleveland's rookie from Texas A&M doesn't just want to be the best quarterback in the 2014 draft class. He eventually wants to be recognized as one of the best quarterbacks in the NFL. This type of attitude is contagious. Ask Kyle Shanahan, who saw it firsthand when Robert Griffin III revitalized the Redskins' locker room as a rookie, before even taking a snap. Griffin was the first to enter the building and the last to leave. And as cliché as it may seem, the rest of the roster will respond to a player who wants to raise the expectation level in the room. By all accounts, Manziel seems like that bar-raiser.
Touchdown machine– These numbers don't even seem real. Manziel scored 93 touchdowns in 26 games at Texas A&M, including 37 touchdown passes in 2013. Last season the Browns averaged 19.2 points per game, ranking 27th in the NFL. It's Manziel's flair for creating magic out of thin air on broken plays which automatically gives you images of Aaron Rodgers and Russell Wilson improvising on the spot. Even though Manziel mentioned he needs to learn to play in the pocket more, just the threat of his legs will open up the middle of the field for more big plays.
Mental toughness –In his first press conference as a Brown, Manziel said he expects the scrutiny surrounding him to double. He's aware of the extensive list of quarterbacks before him who have failed. He knows the pressure cooker he's walking into. And so do the Browns. Manziel ending up in Cleveland isn't a wildcard choice. Pettine has said multiple times he wants 'the fourth quarter to be our wheelhouse.' That attitude fits Manziel.  "I feel the bigger the stage, the more energized, the more passionate I am. It's great to have those bright lights, the big stage, the big game, the big moments. It's what you live for being a quarterback," Manziel said.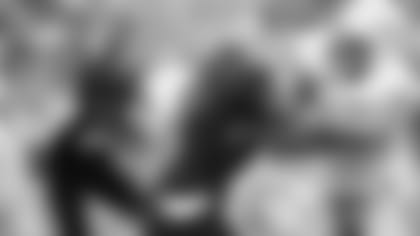 Mean streak – NFL.com describes Bitonio as someone who "plays with vinegar and seeks to bury defenders." Bitonio's father was a bare-knuckled brawler who instilled the rough-around-the-edges theme Joel carries on the field to this day. Farmer told MMQB.com's Peter King that Bitonio was the Browns highest-ranked player by far when picking at 35.
Flexibility –The Browns offense is committed to running the football, and the Bitonio pick confirms that notion. Mike Pettine thinks he will fit in at guard first, but Bitonio has experience playing right tackle, and even left, if Joe Thomas were to ever miss time for an injury. If he develops quickly like the Browns think he can, don't be shocked if Bitonio's a starter during the 2014 season.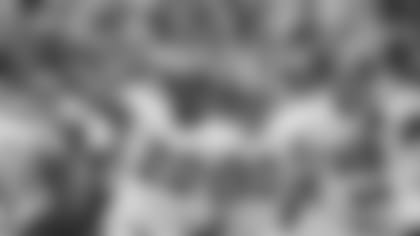 Adaptation – Nearly all freshman are redshirted under Hawkeyes head coach Kirk Ferentz. Kirksey wasn't.  Even though he showed up weighing 200-pounds and didn't have a specific position at first, Iowa saw something in Kirksey. The coaching staff liked his high school tape at linebacker, and asked him to gain weight. He did, 35-pounds of it over the course of his career, and became a black hole for any ball carrier near him.
Leadership – Some say the term leadership is overused in football. Regardless your opinion, Kirksey has experience leading. At Iowa he was chosen as a permanent team captain and earned the "Extra heartbeat" award his senior season. Whatever Pettine and the Browns ask Kirksey to do to become a better football player, it seems he'll comply without question.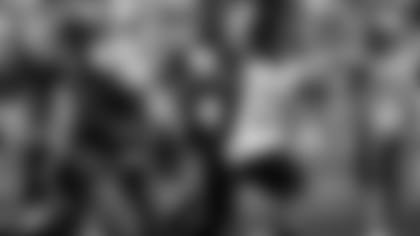 Chip on his shoulder –West was a stud high school running back from Baltimore, but was overlooked by most colleges. So he made the decision to attend Fork Union Military Academy, but even the trip to prep school yielded no division-one offers. He even was selling shoes at one point before his college career began. West eventually settled on nearby Towson University, where he became a beloved figure for leading the Tigers to the championship game behind his 41 touchdowns last season.
The little things – The 225-pound West has the size to level oncoming blitzers as a blocker. Don't let the small number of 26 catches in 2013 fool you: West averaged 9.9 yards per reception. Throwing to West just wasn't a large part of Towson's offense. He's not a traditional speedy third-down back, but if West shows what he did at Towson during the preseason, it'll be hard to keep him on the sidelines.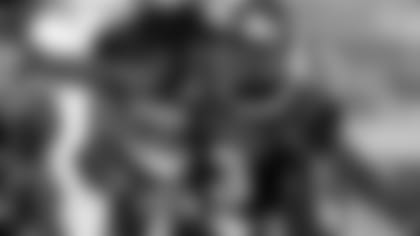 Overcoming obstacles – We will be telling Desir's full story soon, but the cornerback has overcome multiple surgeries, death of family members in the devastating Haiti earthquakes and making the NFL despite all the odds at Lindenwood College. His uniqueness extends to the field, too. Desir's vertical broad jump was the second biggest number the combine.