Four years ago, the NFL moved its annual rookie symposium from Los Angeles to Northeast Ohio.
The rookie symposium if full of gripping seminars on how to avoid the pit falls some NFL players fall victim to – longtime receiver Donte Stallworth reportedly gave a rousing speech on his DUI manslaughter from back in 2009 and Brandon Marshall wowed the room with his stirring testimony. The rookies participate in breakout sessions and build lasting relationships with each other during the four-day event.
Part of the reasoning behind the move was to give each rookie player an elaborate tour of the Pro Football Hall of Fame in Canton.
Browns first-round picks Danny Shelton and Cameron Erving have had this day circled on their calendars for quite some time.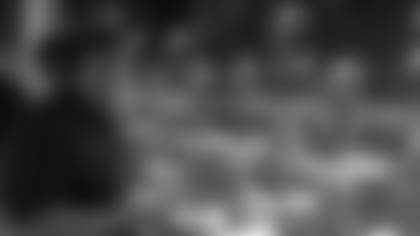 "Honestly I want to look at everything," Shelton said. "I'm planning on taking all of my pictures. I charged both of my phones. I just want to be a fan going into it. I don't want to be in there and acting like I know everybody. I want to be kind of like a tourist. It's my chance to be a fan and tourist."
Erving said he will take some time alone to investigate all of Walter Jones' memorabilia. The nine-time Seattle Seahawks Pro Bowl left tackle saw his fantastic football career culminated with a 2014 induction into the Hall of Fame. Erving and Jones share a common bond of playing at Florida State, and Cleveland's rookie has watched film of Jones for several years.
"The Hall of Fame has always been a goal of mine," Erving said. "To go there, see it, visualize it and be able to imagine myself in there one day – it's going to be a tremendous experience and I can't wait."