Steelers at Browns, Sun.: 1:05 p.m. ET [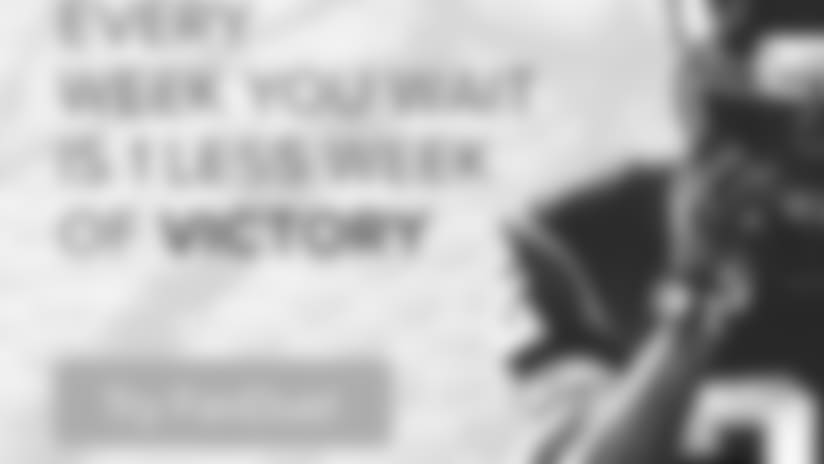 ](https://ad.doubleclick.net/ddm/trackclk/N194604.133118CLEVELANDBROWNS.CO/B10246112.137180347;dctrkaid=309552530;dctrkcid=73767167;dclat=;dcrdid=;tagforchilddirectedtreatment=)
The Steelers' ranks over the last four weeks in terms of FanDuel points per game allowed to the following positions:
Quarterback: 14th (17.7 ppg)
Running Back: 30th (28.0 ppg)
Wide Receiver: 9th (25.3 ppg)
Tight End: 20th (10.8 ppg)
Isaiah Crowell has been held below 30 rushing yards in five of his last six games. He has three touchdowns in four career games against the Steelers but has rushed for more than 55 yards just once. Over the last five weeks, three backs have rushed for more than 100 yards and two scores against the Steelers (Jay Ajayi, Ezekiel Elliott and LeGarrette Blount) and two backs have been held below 55 yards and without a touchdown (Terrance West and Matt Forte).
The Steelers have allowed two receiving touchdowns to backs in their last five games as well. Duke Johnson Jr. has had more yards receiving than rushing in five of his last six games but has produced 10-plus FanDuel points only twice in that span.
Terrelle Pryor Sr. has 100 yards receiving or a touchdown in each of the four games started and finished by Cody Kessler. He has not scored in any of the six games that featured Robert Griffin III, Josh McCown, Charlie Whitehurst or Kevin Hogan. He has also topped 70 yards receiving just once in those six games as well.
After producing seven catches for 173 yards and two touchdowns on 13 targets in his first two games, Corey Coleman has netted just six catches for 58 yards on 12 targets in his last two games since returning from injury.
Gary Barnidge is still looking for his first score of the season and has seen his snaps, catches and yardage decline in each of the last three weeks. He has just four catches for 31 yards in each of the last two games but did post 14 catches for 131 yards and a touchdown in two games against the Steelers last year.
In terms of FanDuel points allowed per game, the Browns rank as follows over the last four weeks:
Quarterback: 24th (20.1 ppg)
Running Back: 31st (32.7 ppg)
Wide Receiver: 25th (34.5 ppg)
Tight End: 23rd (12.3 ppg)
In two meetings against the Browns last year, Ben Roethlisberger threw for 728 yards and six touchdowns. He has thrown for three or more touchdowns in five of his eight games this year as well. The Browns pass defense has allowed multiple passing touchdowns in 12 of their last 13 games and just allowed three passing scores to Joe Flacco.
Le'Veon Bell is coming off of his best game of the season, as he amassed 134 total yards and his first two touchdowns of the season against Dallas. Bell has at least six receptions in five straight games and has 100-plus total yards in each of his last two meetings with the Browns. A runner has produced 10-plus Fantasy points in nine of the 10 games against the Browns this year and has rushed for a touchdown in seven of the last eight..
Dating back to last year, the opposing reception leader has scored in 12 of the last 13 games against the Browns. The lone exception came last week when Dennis Pitta led the Ravens with six catches and did not score. However, teammate Steve Smith Sr. had five catches and did find the end zone.
A wide receiver has caught a touchdown in 15 of the last 17 games against the Browns and multiple receivers have caught a touchdown in three of their last four games.
Antonio Brown is coming off of a season-best 14 catches for 157 yards and a touchdown in Week 10. He has four straight games with 100 yards receiving against the Browns and has totaled four touchdowns in those games as well.
Slot receiver Eli Rogers has 100 yards receiving or a touchdown in each of the last two games while totaling 12-plus FanDuel points in both of them.
The Browns have struggled with tight ends and Ladarius Green (who scored against the Browns as a member of the Chargers in 2015) made his Steelers debut last week. Green played 16 snaps and caught three of his four targets for 30 yards. He is expected to play a much bigger role in the coming weeks and the Browns have allowed the most FanDuel points to tight ends in the league.
Marcus Mariota may be the hottest quarterback in the NFL with multiple touchdown passes in four straight games. In that run, he is averaging over three touchdowns and 25 FanDuel points per game. This week he takes on the Colts, who are allowing 293 yards, 2.7 passing touchdowns and 24 FanDuel points (31st in the NFL) per game over the last four weeks.
LeGarrette Blount against the 49ers is GOLD, Jerry, GOLD. The 49ers have allowed a 100-yard rusher in seven of their last eight games and seven different backs have produced more than 20 FanDuel points against them in that run. The 49ers have also allowed multiple touchdowns to running backs in four of the last five games and Blount has scored in eight of his nine games this year with multiple scores in two of the last three.
Donte Moncrief has scored in both games since returning from his shoulder injury and basically scores in every single game he plays with Andrew Luck. The Titans just allowed 15-plus points to multiple Green Bay receivers in Week 10 and are allowing the sixth most FanDuel points to receivers over the last four weeks.