Sashi Brown called it a "productive night."
Behind the scenes, that rang true from start to finish during the 2017 NFL Draft's first round. On the stage in Philadelphia and on the clock, it was at its busiest during the final chapter.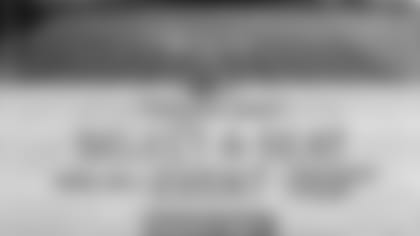 ](http://www.clevelandbrowns.com/news/article-landing/Browns-to-host-Select-A-Seat-event-April-29th/427d2087-a15d-4a65-af3e-cce9be9dfb3f)
For the second straight year, Cleveland made multiple trades involving first-round picks. After taking care of business at the top with the No. 1 selection of Texas A&M defensive end Myles Garrett, the Browns traded back from No. 12 to No. 25 in a deal with the Houston Texans that netted a 2018 first-round pick. Less than 30 minutes after taking Michigan safety Jabrill Peppers at No. 25, the Browns were back on the clock to take Miami tight end David Njoku at No. 29, the result of a trade with the Green Bay Packers.
"We set out this morning understanding we had a plan, executed it well," said Brown, Cleveland's executive vice president of football operations. "Didn't expect to come away with three, we hoped for two but came away with three, and positioned ourselves for next year to have a couple of picks in the first round as well. We're excited about that. All I can say is, Myles, David, Jabrill, they're all going to come in here and contribute for us early. All guys that love football, highly talented, impact players.
"That was what we set out to do."
When the Browns' brass entered the Draft Room on Thursday evening, they didn't necessarily plan to make a move back into the later portion of the first round. In its months of preparations, Cleveland laid out scenario after scenario so it'd be prepared to make a move one way or another at any stage in the draft.
So when the Browns were on the clock with the 12th pick, they surveyed a field that had been, perhaps, unexpectedly raided of offensive players. Seven of the first 11 picks were offensive players, including two quarterbacks, in a draft that was considered to be heavy on top-end defensive talent.
So, the Browns pounced on Houston's offer of a 2018 first-round pick to move back 13 spots. Cleveland later parted with its 33rd pick and 108th pick for Green Bay's No. 29 selection.
"I know that there has been a lot written about the Browns looking to trade up. We had as many calls with people behind us," Brown said. "We really want to go in prepared, understanding who potential trade partners might be. We had done work on both ends of our pick. We came into the night with the understanding that if we got to 12, depending on the players and depending on the offer that we would get and where we would have to move to, that may be something that we would think about. We thought that was the best opportunity for us, to move back to Houston's pick."
After all of the moves, Cleveland is still poised to select five players in the top 65 and finish with 10 new additions to the roster. The Browns will be back on the clock at No. 52 on Friday and kick off the third round at No. 65. They have four picks on Day 3 starting with the first pick in the fifth round.
Looking ahead to the 2018 draft, the Browns currently hold 12 picks, including two first-rounders and three in the second round.
"For us, high-value draft picks in the first couple rounds are tremendously valuable," Brown said. "We have a long way to go to get our roster where it needs to be. We understood that. This is a great opportunity to really add a player and add another player next year that we hope will be again another impact player for us. It's really for us a two-for-one, and where we are coming from on our roster, that's valuable."
---
Single Game Ticket Information
2017 single game tickets will go on-sale at a later date. Fill out the form below to be contacted when single game tickets are available.