TWICKENHAM, England — Breaking down Sunday's loss to the Vikings by the numbers...
18 — The Browns watched a halftime lead evaporate in the second half. They were outscored by 18 points after intermission in a game in which they seemingly ran out of gas on both sides of the bal.
37:52 — Contributing to that dynamic was a Minnesota offense that kept Cleveland's defense on the field for 37 minutes and 52 seconds.
375 — In the process, the Vikings rolled up 375 yards of total offense compared to the Browns' 276.
250 — More than half of those yards came against Minnesota running back Jerrick McKinnon (152 yards rushing and receiving) and wide receiver Adam Thielen (five catches for 98 yards and a touchdown). [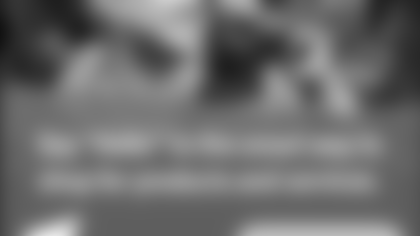 179 — In his seventh start in eight games, rookie quarterback DeShone Kizer threw for 179 yards and rushed for 18 yards, including one touchdown. Kizer, who has struggled with turnover this season, did not commit a single giveaway Sunday.
11 — Linebacker Joe Schobert led the team with 11 tackles and made his first-career interception, picking off Case Keenum on the first series of the game.
118 — Running back Isaiah Crowell combined for 118 yards (64 yards rushing) and scored on a 26-yard run early in the first quarter. Crowell's 20 career rushing touchdowns are tied for the fourth-most by a Brown in their first four seasons. His 21 career touchdowns are the third-most by a Browns player since 1999.
71 — Rookie running back Matthew Dayes returned a kickoff 71 yards, though Cleveland couldn't capitalize on the big play with a score.
The Browns play the Minnesota Vikings in London in Week 8.