The Browns will log their travel miles early during Hue Jackson's first year as head coach, hitting the road for five of the first seven games and kicking off the 2016 season at Philadelphia.
The NFL announced its complete schedule Thursday. The Browns also finalized dates and times on their preseason schedule, which includes a nationally televised, Friday-night game at Tampa Bay.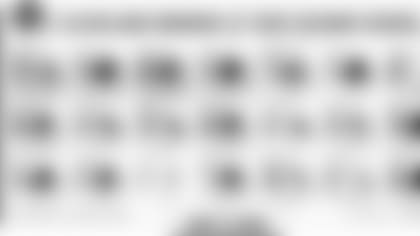 NOTE: Game times subject to change
"I'm very excited because I also know that our players will be very excited about it," Jackson said. "It's a challenging schedule but we also knew that that was going to be the case when we started this.
"Obviously, when you first look at the schedule there's five road games in the first seven, so we're going to be on the road and we understand this is the schedule we've been dealt. We've just got to have that mindset. We're going to pack a good team and go on the road and play good games."
Browns fans can now purchase single-game tickets during a special four-day window that runs through Monday. After its completion, single-game ticket sales will resume again later this offseason for all 10 home games. Select seats will be exclusively available to 2016 Browns season ticket members, who are always guaranteed the best locations at the best prices for all games throughout the year.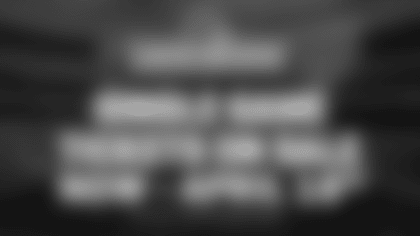 ](http://www.ticketmaster.com/artist/805920?camefrom=CFCBROWNSARTICLE)
For the third consecutive season and fourth time since the team returned in 1999, the Browns will open the season on the road when they face the Eagles at Lincoln Financial Field. The all-time series is tied at 3-3 in season openers between the clubs, but Cleveland owns a 3-2 mark in Philadelphia in season openers. The Browns are 27-36 in season openers and have dropped their last 11.
Jackson's first game on the FirstEnergy Stadium sidelines will come the following week against AFC North rival Baltimore. Cleveland has won back-to-back home openers.
"I've been down that road a few times, not as a head coach, but obviously having played within this division," Jackson said. "Obviously, Baltimore is always going to be a tough game. Every game within our division is going to be tough."
The Browns have back-to-back road games Weeks 3 and 4 at Miami and Washington and again Weeks 6 and 7 at Cincinnati and Tennessee. Between two sets of consecutive home games is the Browns' Thursday night, Week 10 matchup at Baltimore on Nov. 10.
The Browns have won two of their last three Thursday night games and are 5-7 all-time on Thursday night. This will mark the second meeting between the Browns and Ravens on Thursday night, as the teams also met in 2012.
This year's schedule features cross-division games against teams from the AFC East and NFC East, as Cleveland hosts the Jets, Patriots, Cowboys and Giants while traveling to face the Bills, Dolphins, Eagles and Redskins.
"I think they're extremely good organizations with great coaches and great players," Jackson said. "But again, every team you play in the National Football League is good. We don't look at any of the divisions any different than any others. We think we play in the toughest division in football and we have great respect for all the others."
The two non-division games unique to Cleveland's schedule are its Week 6 trip to Tennessee and a Week 16 matchup with San Diego at FirstEnergy Stadium.
The Browns' bye, which is sandwiched between home games against the Giants and Bengals, falls Week 13, the latest possible slot on the schedule.
"A bye is a bye. It just means you have a week off," Jackson said. "A lot of people like it early, a lot of people like it later. We don't know how the season is going to unfold, no one does. Whenever the bye is, Week 13, that's when it's going to be and that's when we'll take advantage of it."
Cleveland closes its season with four games in cold-weather climates, as it will host the Bengals on Dec. 11 and the Chargers on Saturday, Dec. 24, and travel to Buffalo on Dec. 18 and Pittsburgh on Jan. 1.
The Browns are 21-9 all-time on Saturday. This will mark the Browns' first Saturday game since 2011.
"That's when the real football, people say, starts getting played," Jackson said. "It's later in the season and normally that's the championship run, the playoff runs people go on. We've got to start fast and play great down the stretch and that's what we're going to try to accomplish."