*ILB D'Qwell Jackson was released from the Browns on Wednesday.
---
On Thursday's "Cleveland Browns Daily, Driven by Liberty Ford," co-hosts Vic Carucci and Nathan Zegura discussed the release of Browns linebacker D'Qwell Jackson and the effect it will have on the team.  Jason La Canfora, NFL analyst for CBS Sports, joined Nathan and Vic to give his insight on the upcoming NFL draft and free agency for the Browns.
Mary Kay Cabot, from Cleveland.com and the Plain Dealer, joined the show to discuss the departure of D'Qwell Jackson and to give her take on the Browns' draft priorities.
Here are some highlights: Nathan Zegura: "I think (cutting Jackson) makes it more important to re-sign (safety) T.J. Ward. There will definitely be a leadership change and I am expecting (cornerback) Joe Haden to step up. The leadership will be the toughest thing to replace. I think D'Qwell Jackson handled the way he left so classy. He can still play the game and I think this new staff wanted to go in a new direction. …This team is positioned well to be good and now it is time to capitalize on that opportunity. You need to acquire your free agency money by keeping your own guys. This money that is here is also going to be allocated to your future assets and your team. If (quarterback) Brian Hoyer is here, I think he deserves the opportunity to compete for the starting job. I think you could have a much better feel because you know he is going to be playing with updated talent around in him in the skill positions." Vic Carucci: "I definitely understand the business side of this (cutting D'Qwell Jackson from the Browns roster). He was very vulnerable with a roster bonus due and rather than waiting to release him at the time the payment was due, the Browns, by releasing him now, allowed him to get an opportunity elsewhere. He was a real fixture when you think about all the front-office changes and even an ownership change while he was here; he was a real survivor. I also liked the fact that he represented exactly what a leader should be with his sense of being the glue of the defense and holding his teammates accountable. I think it's a logical move because he became a liability in pass coverage and that is what hurt the Browns this past year. It means that the Browns, who already had a need at inside linebacker, now have even a greater need there. They need two people now to fill that linebacker position. You need a smart and experienced presence to be able to handle the role."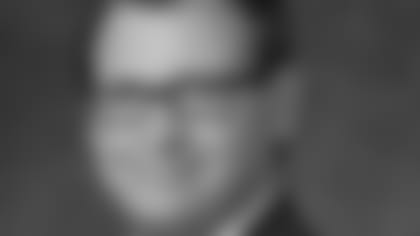 Jason La Canfora: "I don't know how pushed-down he quarterbacks in the draft are going to be. I still think three of them will go high and then I think three or four will fight for back end of the first round and top of second round. I think the need and lack of free agency options will make these quarterbacks in the draft fairly attractive. So many teams have a need for a quarterback, so I still think three of them go early on and then we will see where the other kids fall into play. I think things with the quarterback prospects in the draft changed when some of them got hurt and when some decided to stay in school. …The Browns have some holes they want to fill and they have some things they can address on offense and defense. I wouldn't mind the Browns taking (Clemson wide receiver) Sammy Watkins high and coming back on a quarterback later, but a lot of times when you look at rookie general managers, it is rare that they dive on a quarterback. They are conservative, it seems. With the regime change, I can see them doing things differently than if the old regime stayed and I am not sure they will take a quarterback high. I think there will be that potential, but I think depending on how things start to happen, if one of the three quarterbacks is left, then they may dive in. There are enough kids who have seemed to distance themselves that I think the opportunity will be there."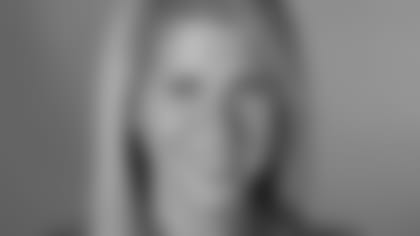 Mary Kay Cabot: "D'Qwell Jackson is a great guy and basically he let it be known that if things would've gone along the way things were supposed to go, then he would have stayed. It was evident that it was difficult for him to be leaving here. He was willing to accept a restructuring, but he wanted stability to go somewhere where there is less change and chaos and now he will have that chance. I do think that they resolved that D'Qwell was not the exact fit for middle or inside linebacker. He will be 31 years old and for that kind of money I feel they wanted to invest in another linebacker. …I still keep thinking the Browns will go quarterback at pick four, I am still there and I don't know if I will get away from there. I feel like the quarterback class is deep enough and I think they will find somebody they like at number four. No one is 100-percent sold on any of these guys when it seemed in the beginning that it would be a slam dunk. That is not the way that it is anymore."