Who: Tampa Bay Buccaneers
When: August 29 (Saturday, 7 PM)
Where: Raymond James Stadium
Preseason series history (Last meeting):* *3-3 (Browns 7, Bucs 6 in 2001 at
The stakes: The third game is always the most important on the preseason slate. Starting roles are carved out and final roster spots are won. If there's a can't miss preseason game, it's this one.
Matchup to watch: LB Lavonte David vs. Browns running backs. Cleveland's new offensive system will require running backs to make plays as receivers. Who better to practice against than David? Pro Football Focus ranks David as the best outside linebacker in the league.
Offseason storyline: Jameis Winston. The No.1 overall selection in the NFL draft brings a big arm, a savvy football mind and most importantly, a swagger to Tampa Bay. The Bucs have lacked a franchise quarterback since winning the Super Bowl with Brad Johnson back in 2002. Winston seems committed and has placed extremely high expectations on himself to return the Buccaneers to prominence.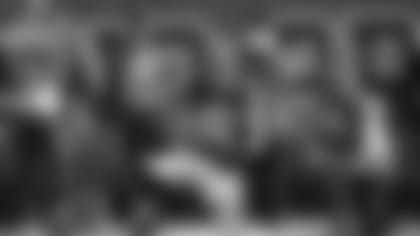 Biggest addition: DL Henry Melton. Lured away from the Cowboys, Melton may have only registered 15 tackles last season but his impact on film shows potential to be game-changing. Melton made the Pro Bowl back in 2012 with the Bears. He'll provide solid rotational depth or could supplant Clinton McDonald to earn the starting nod.
He gone: S Dashon Goldson. Signed in one of the Bucs' free agency splurges, the former 49ers Pro Bowl safety did not pan out and was traded away to the Redskins.
The star: DL Gerald McCoy. It seems like the 27-year-old only gets better with time. In the last two seasons, McCoy has registered a total of 17.5 sacks, an unprecedented number at the defensive tackle position. Offensive lines generally require some extra preparation now when facing Tampa Bay.
The X-Factor: The offensive line. Two rookies -- Donovan Smith and Ali Marpet -- are projected by NFL.com to land in the starting lineup protecting the new face of the franchise in Winston. Prepare for lots of blitzes, boys.
They'll make the playoffs if...: Winston wins the Rookie of the Year award; if the defense looks like a vintage Lovie Smith unit and if the NFC South has another subpar year.
The season will go south in a hurry if...: Offensive line issues hinder Winston's development; if the secondary doesn't vastly improve and if wide receiver Mike Evans endures a sophomore slump.
*Expert's take -- Scott Smith, Buccaneers.com: *"Jameis has a lot of charisma. And all of his teammates are asked incessantly about him. I think veterans have been slow to  immediately anoint the new guy as a leader. But I don't think it's anything but a matter of time until that's the case, because he lights up a room."