Desmond Bryant continues to prepare himself for life after football.
The veteran Browns defensive end spent the past week in the NFL's Business Academy, a four-day program at the University of Michigan's Ross School of Business.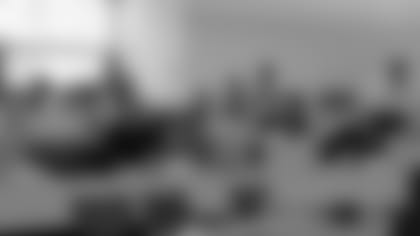 The program educates NFL players the fundamentals of business management, entrepreneurship, franchising and real estate while equipping them with the necessary skills to succeed in those fields in they so choose to enter them.
Bryant, a Harvard alum who spent four offseasons (2011-14) interning at a financial advising firm and spent summers in college working as a paralegal in Boston, and those gathered discussed different business strategies, assembling management teams and analyzing real estate projects. Bryant, who is entering his ninth NFL season and fifth in Cleveland, missed this past year because of surgery to repair a torn pectoral muscle.