The VIP experience for a Browns Field Seat Member begins well before you take in the up-close view from your seat above the grass at Cleveland Browns Stadium.
It starts as soon as you step out of your car, where valet service greets you beneath the stadium's concourses in the same area where players enter and exit for their workday. From there, it's a short walk to your private club, where an unlimited selection of food and drinks await to ensure you have the energy needed to be a part of the on-field action.
From there, you'll be escorted to your cushioned chair just yards away from the white out-of-bounds paint on the field. The seat, of course, is meant to be used as you please, but you may find it difficult to sit down as the rush of the pregame atmosphere hits you the same way it does all players who strap on the orange helmet.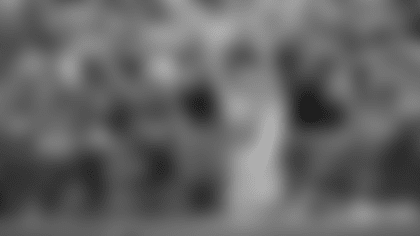 "You feel the ground shake," said Tony D'Amico, who owned a field seat in the 2022 season. "It's an incredible experience from the time you get there to the time you leave. It's just kind of this feeling of shock."
There truly is no experience for a fan quite like the one a field seat at Cleveland Browns Stadium offers.
No one else in the stadium is closer to the action. No one else's yells can be more audible to the players, especially when the play is happening closer to the seats. No one else has the same level of red-carpet hospitality rolled out from the moment they take their first step in the stadium to their last.
With a field seat, you feel just as important to bringing the energy to the in-game action as the players themselves.
"It actually makes you feel even closer to the team," said Ray Evans, a 2022 field seat owner. "To be able to sit down there and be that close to everything is like a dream come true. Most people never get to do something like that, so it's just fun — a lot of fun."
Fans in field seats never know what might happen near them on gameday.
For Robin Heiser, a 2022 field seat owner, the moment of celebrating a touchdown with players was when she realized just how insane the experience can be. One player literally ran up and embraced her with a hug after a touchdown last season.
"You're just celebrating at a different level when that happens," she said. "You're right there, right in front of the action, and you can literally touch the players. How can you put a price on that?
"It's raw, amazing and unscripted."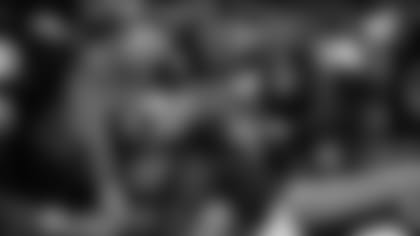 Nearly all Field Seat Members can recount memories of footballs flying into their row of seats, high-fiving the team during pregame or voicing words of encouragement to their favorite players — and getting their attention back.
"Myles Garrett and I made eye contact during the Pittsburgh game," Evans said. "It was late in the game, and I just yelled 'Let's go, Myles!' And I'm telling you, man, he looked up and made eye contact with me, and then he came in on a blitz on the next play and got the sack.
"I'm telling you, I know it. The fans make a difference."
The incredible experience isn't the only reason why the field seats are worth every penny — they can also be used as a surefire way to make memories and grow connections with not only friends and family but deepen and enhance business relationships.
Forget dining out or playing a round of golf. If you want to leave the people closest to your business with a memory of a lifetime, a game spent together in the field seats provides a 100 percent chance of an unforgettable time.
"It's so important to have fun with people you work with and give them a great experience," D'Amico said. "Just having that fun with them and seeing how blown away they are, I don't know how else to describe it."
For Evans, the opportunity to mingle with other field seat owners has helped him grow connections for his real estate business. The seats offer an opportunity to not only create memories with whoever you're with, but grow a relationship with others lucky enough to share a space in the true "who's who" sports space of Northeast Ohio.
"It's just a real fortunate opportunity," he said. "It feels like an exclusive club."
To own field seats is to own a level of stardom few sports fans get to touch. Imagine the look on your other friends and family member's faces when you show them a video of a Browns touchdown happening right in front of you.
Or when you describe to them the endless menu that's accessible at any moment throughout your gameday experience.
Or when you get to describe how fast Nick Chubb really looks up close — rather than on TV.
Those are all pictures only fans with field seats can paint.
"They're always impressed by it," Heiser said. "It's definitely an impressive place to be, and people want to be like, 'Oh, I want to be your best friend now.'"