The ball is safely in Barkevious Mingo's possession. There's no way he's giving that thing up.
With Denver facing a third-and-2 on the first series of Sunday's overtime, the Browns third-year outside linebacker made one of the biggest plays of his career when he dropped into zone coverage and picked off Peyton Manning. The first interception of Mingo's career put the Browns at the Broncos' 39-yard line and in prime position for an improbable victory.
That's what made Mingo's reflection on the play Monday bittersweet. The Browns couldn't capitalize, and the Broncos ultimately won, 26-23.
"The whole thing about playing the game is you get to correct those mistakes and come out and play again," Mingo said. "That is what we are aiming to do this week, and we are going to try to put an even better game together for this week."
With some help from Cleveland Browns Daily's Nathan Zegura, here's a breakdown of how Mingo made the potentially game-changing play.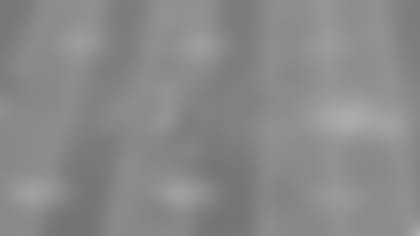 The Broncos need just 2 yards to move the sticks. They line up with two receivers at the top, one on the bottom and a tight end on the left side of the line. Manning, in shotgun, is flanked by running back Ronnie Hillman. The Browns show blitz with six players on the line of scrimmage. Mingo, in a four-point stance, is positioned across from Denver right tackle Michael Schofield.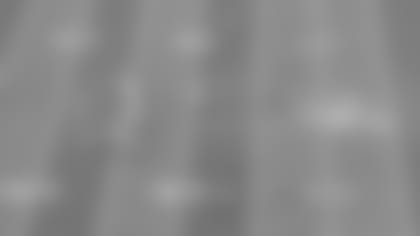 Shortly before the ball is snapped, Mingo gets out of his stance. He immediately retreats backward with three other players who initially showed blitz. The Browns rush three. Mingo is one of four who drops back to guard against underneath routes. Four defensive backs are behind them.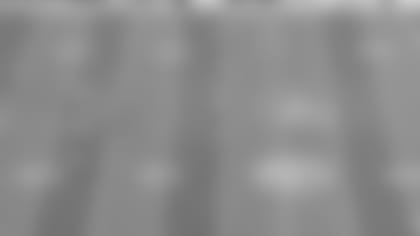 Manning wants to get the ball to Demaryius Thomas, who is matched up against Tramon Williams. Christian Kirksey and Mingo are in Manning's line of sight in front of Thomas. Kirksey has his eyes on Hillman, who swings out of the backfield and is looking for the short pass.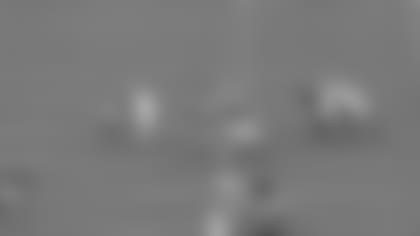 Mingo has the play read the entire time, but he's unsure of where the receiver is behind him. Manning attempts the throw, hoping to float it over Mingo's head with enough touch to get it to Thomas before Williams can charge and defend it. The athletic, 6-foot-4, 240-pound Mingo doesn't let it happen.
Mingo corrals the pass at the 46-yard line and returns it 7 yards.
"I thought he was going to throw a laser out there," Mingo said. "I didn't know where the receiver was at that point. I was just getting into my zone. He just lobbed it over the top and I was fortunate to come down with it."