Cleveland Browns wide receiver Josh Gordon broke the franchise's record for receiving yards in a single game, as well as an entire season, set multiple league marks for yards in two, three and four-game spans, and led the NFL in receiving yards in 2013, and he was recognized for his efforts Friday by the Associated Press.
Gordon and soon-to-be seven-time Pro Bowl left tackle Joe Thomas were named First-Team All-Pro by the Associated Press, while cornerback Joe Haden, center Alex Mack and safety T.J. Ward earned Second-Team status.
As a team, the Browns tied for the most All-Pro selections in the NFL this season.
"The Browns have a bunch guys who had pretty decent seasons," said Barry Wilner, pro football writer for the Associated Press. "This year was unique. Twelve of the 27 players who made the All-Pro team did not make the playoffs. That shows that the league has quite a bit of talent spread around."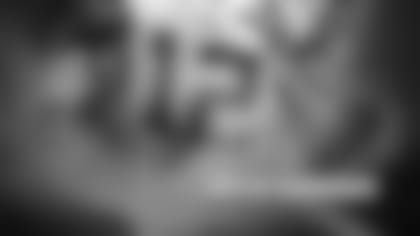 Gordon led the NFL with 1,646 yards, 117.6 yards-per-game average, longest reception (95-yard touchdown against the Jacksonville Jaguars), longest touchdown reception, catches of 20 or more yards (30), and catches of 40 or more yards (nine).
Gordon is the first Browns player ever to lead the NFL in receiving yards, and also the first NFL player since St. Louis' Torry Holt to lead in the league in yards and yards-per-game average. He finished the year with the sixth-best yards-per-game average and 10th most single-season receiving yards in NFL history.
After breaking and resetting the franchise record for receiving yards in back-to-back weeks (Nov. 24 against Pittsburgh and Dec. 1 against Jacksonville), Gordon totaled 151 yards and one touchdown, an 80-yard score, against the New England Patriots on Dec. 8, and now owns the NFL records for the most yards in a two-game (498), three-game (623) and four-game stretch (774). His back-to-back 200-yard receiving games against the Steelers and Jaguars were a first in NFL history.
"Without question, it's his breakaway ability," Wilner said of what separates Gordon from other wide receivers. "The way he can turn a short pass into a long touchdown or just a long play, the way that he can find room where there doesn't seem to be any room, that impresses me the most.
"He reminds me of Julio Jones, who is very dynamic at that too. Gordon's one of the most dynamic players in the league. The fact that he overcame the problems he had dropping the ball and running poor routes and really turning it around this year, that shows that for a bunch of years, he can be an All-Pro."
Thomas, who last week earned his seventh straight Pro Bowl invitation, something only one other offensive lineman, Richmond Webb of the Miami Dolphins, has been able to accomplish, has been named an All-Pro by the Associated Press five other times in his career.
He was a first-team selection from 2009-2011, as well as a second-teamer in 2008 and 2012.
Since being selected by the Browns with the No. 3 overall pick in the 2007 NFL Draft, Thomas has started each of the 112 games and taken 6,923 consecutive snaps. He is tied for the third-longest streak of consecutive starts among active NFL offensive linemen.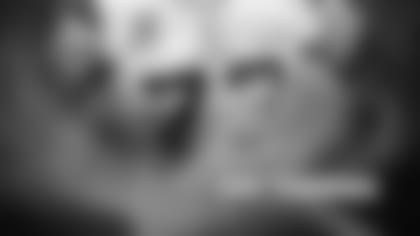 "When I talk to people around the league about Joe Thomas, he's always mentioned as one of the top three or four tackles. The consistency, the fact that he's there every game, every snap, he's a leader on the team.
"He's one of those guys that will probably play for a dozen years, make a whole bunch of Pro Bowls and All-Pro teams and five years after he retires, probably wind up in the Hall of Fame. I think he's that good.
Mack joined the Browns as a first-round pick in the 2009 NFL Draft, and has since started 80 straight games, and begun 4,998 consecutive plays for the team.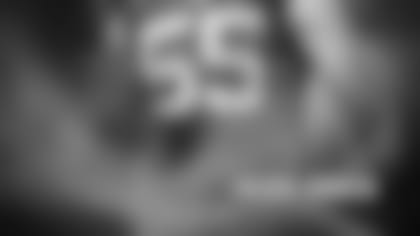 This is the first time Mack has received All-Pro honors from the Associated Press, and second time in his career, as he was named a Sports Illustrated All-Pro in 2010.
"Alex Mack got a lot of votes for center," Wilner said. "He finished second behind Ryan Kalil, and that's pretty impressive because there's a bunch of very good centers in the league. He's another guy we might see being on All-Pro teams or making the Pro Bowl."
Haden finished the 2013 season with career highs for total tackles (60), solo stops (54), and passes defended (21). He also intercepted four passes, which he returned for a combined 57 yards, including a 29-yard touchdown at the Cincinnati Bengals on Nov. 17.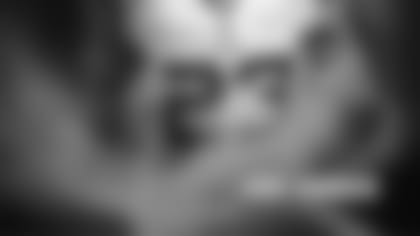 In his career, Haden has defended 68 passes in 57 career games, an average of 1.19 per game since the 2010 season. That is among the highest average of any NFL player with at least 50 career pass breakups since the start of the 1994 season.
Ward, like Haden, set career highs during the 2013 season, as he registered 129 total tackles, 96 solo stops, 33 assists, and 1.5 sacks for 12 lost yards. He also intercepted two passes, including one he returned for a 44-yard touchdown in a 37-24 win over the Buffalo Bills on Thursday, Oct. 3.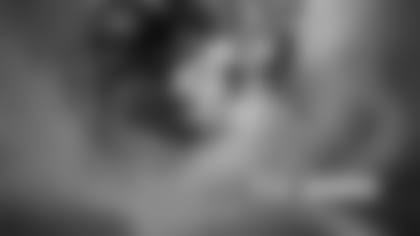 Ward also recovered a fumble, which he returned for a 51-yard touchdown against the Chicago Bears at FirstEnergy Stadium on Dec. 15.
"With T.J. Ward, I think people notice how hard he hits," Wilner said. "He's got some leadership skills back there. I think he's been a pretty good player for the Browns over the last few years."