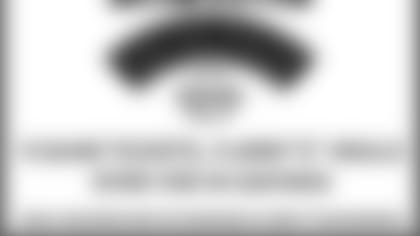 ](http://www.clevelandbrowns.com/news/article-5/Introducing-Cleveland-Browns-Value-Packs/841a8f71-4531-46af-943c-b17db24fca2a)Opening statement:
"Obviously, my hat is off to the Patriots. They played a heck of a game. We didn't play as well. As I told our guys, we are going to keep working because as I said earlier, I'm very envious of that team and their organization because of what they are. Someday, we are going to have that here. That is the plan. They play like a good group. They have a big time quarterback. They play good together, and they know how to play. That is what we are chasing. We have a ways to go. I get that, but to be able to play against an organization and a team that kind of demonstrates what you want to be someday, it was right there for us all to see. We have to grow from this, our team does. Obviously, there are some things I think we could have done better. I was disappointed in our ability to run the ball because I think we can run the ball better than that. I did, but at the same time, I knew they were going to do to everything they could to stop it and they did. My hat is off to them. They did a good job and that is how you win games. We have to keep getting better. We have to keep growing as an organization, as a football team, individually and collectively. We are not going to get frustrated by this. We are going to learn from this, grow from it and continue to get better. We understand. The part of seeing what it is going to look like in the future, it was right out there for us to see."
On QB Cody Kessler's status:
"Cody, right now, has a chest/rib type of deal that he is dealing with. He is going to be day to day. We will find out more about him this week as we go through the week. That is kind of where it is."
On the matchup difficulties with the Patriots TEs:
"It was tough. Obviously, those guys made a lot of plays. The matchup looked like it did. It wasn't as good on our side. Our guys fought extremely hard. We just have to continue to get better."
On respecting Patriots QB Tom Brady and if the Browns expected him to throw for 400 yards:
"Yes, I knew he potentially could. Not that he would, I knew he potentially could. Tom Brady is one of the best players in this league that probably ever played. Potentially, he can go do that not just to us, he has done it to a lot of people before. We all know that. It is disappointing it happened that way, but I'm not surprised by anything he does."
On if Kessler had X-rays and if they returned negative, if so:
"Yeah, that is what was given to me. That is exactly where it is right now – X-ray and right now, there is nothing broken. It will be day to day. It is a chest/rib situation, and obviously, we will find out more tomorrow."
On QB Charlie Whitehurst's status:
"Charlie came back in the game as you know. It is a knee, but he came back in the game and finished. I think that will be day to day but there is obviously a chance Charlie will be up and going."
On how close QB Josh McCown is to returning to play:
"He will get X-rays tomorrow. We will have a better idea about him tomorrow as we get through."
On why the Browns running game wasn't able to get going today:
"Because I think they were going to make sure they stopped it. They loaded up to stop it. We have to do better. Like I said, I was disappointed because I think we can do it a little bit better than what we did, but they did, they slowed us down like no team has this season so we have to go back to the drawing board. I take responsibility for that. We have to get that part better, and we will."
On how far away the Browns are from becoming the type of organization desired, as previously mentioned:
"I don't know that. We will not know that until the season is over. Obviously, we have a ways to go. Right now, we are not close, but I think our guys are improving in some areas and getting better. We just have to continue to get better collectively as a team and then we will look back and see exactly where we are. These are the games that you will point to to where we will make our biggest growth because I think when you play against an opponent that is as good as I think that team is because I think that is the best team we have played this season, you have a different barometer to look at and to judge everything by. I think I do. I think we all do. That is what the champions – because they have been – that is what the division champions look like – that is what they look like. That is what they play like. That is what we hope to be so that is what you are going to have to defeat as you move forward."
On the Patriots defender running between two Browns OL on the play that QB Cody Kessler got hurt and if that was a missed assignment:
"No, that is not their fault. That is on Coach Jackson. It is not on the players. It is on me."
On if there is anything Kessler should have done differently in the moment:
"No, I got guys on him pretty fast so no, that is not on Cody. That is not on the players. It is on me all the way."
On Kessler's TD drive:
"That was a heck of a drive by our football team. We had some mixed runs, even though they were not very successful. We had some things that I thought were starting to happen mixed with the pass. He made some good plays, and obviously, it ended in a touchdown drive. It was a good play by Hawk (WR Andrew Hawkins), a good throw by Cody and we were able to execute that play. You said it, there were some things that were starting to happen to get executed, and the next series, obviously, he got hurt so that is part of it too."
On if the Browns are open to using WR Terrelle Pryor Sr. at QB more often:
"We had a package for the game, and I thought the best thing to do was settle everybody down by doing something we practiced. We tried those things a couple times, and then I thought (QB) Charlie (Whitehurst) was good to go. Charlie went out there and battled as hard as he could. For a guy that probably takes two reps with the starters but is in the meetings and doing everything, he held on pretty well, and that is what you want from a guy that is a veteran who has been in the league that goes out there and tries to compete."
On what he would have done differently on the play Kessler was hurt:
"I would not have called it. That is it. Don't call the play. They had the right defense on at the right time. They won that battle."
On if it is tough to not be able to accelerate the timetable to where the Browns are the caliber of team desired:
"No, I'm not going to say it is tough. The reason why I wanted to say that is because I want… We have to understand that is where we are going, where we are trying to get to. Until you can get there, you have to keep reaching for it. You have to keep building to get there, and I think that is what we are attempting to do. We want to be one of the best organizations in football so there it was. That is what you have to look at to compare and contrast of where you are trying to go. It is a good eye-opener for all because that is where we want to be."
On if McCown may be available at Tennessee next week:
"I don't [know]. I won't know that until we get some more medical reports back for him. Hopefully, but we will see where it is this week."
On if Kessler needs an MRI tomorrow and if that factors into his day-to-day status:
"No, I was not told that. What I was just told is, like I said, nothing is broken. It is more of a chest/rib deal, and we are going to be day-to-day and kind of go from there."
On if Kessler tried to throw on the sideline after being checked:
"He tried. Yeah, just didn't and could not do it."