As the pain seered through Josh McCown's left shoulder, he thought of one thing that would hurt even worse as he pushed himself to keep playing.
"It think it is just not wanting to not be out there with your guys," McCown said after Cleveland's 25-20 loss to the Ravens. "I have a dad and an older brother who get up and go to work and sometimes they don't feel great and they go. They go and they grind. I have two little boys that are playing football now. They get hit and they get banged up, and I am trying to teach them what toughness means. For me, it is those things and just knowing the window for me right now and understanding that I don't want to miss snaps. [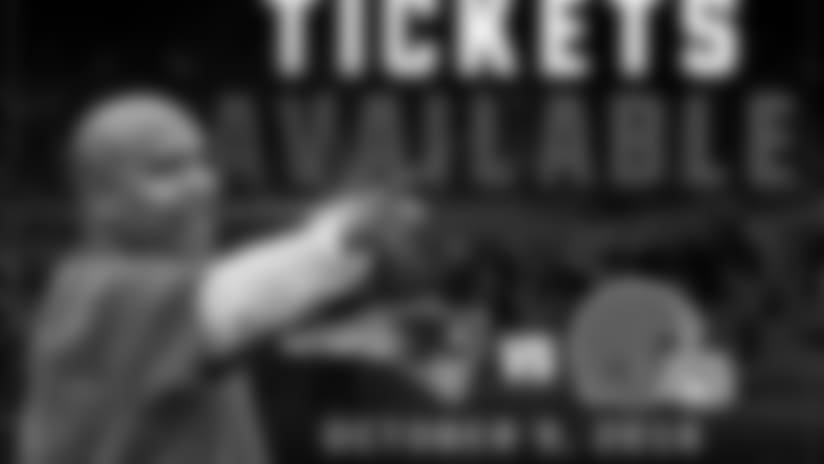 ](http://www.ticketmaster.com/FirstEnergy-Stadium-Home-of-the-Cleveland-tickets-Cleveland/venue/40971?camefrom=CFCBROWNSWEB_ARTICLES)
"I don't want to be out there without my guys. Unless it is going to fall off, let's try to make it work and make it go. That is my mentality."
McCown played through the pain starting with the Browns' third offensive possession of the game all the way to the end. He retreated to the locker room during the first quarter and watched rookie Cody Kessler warm up on multiple occasions, but he never missed a snap.
What lies ahead for McCown remains uncertain, as the veteran quarterback deferred all questions about his injured left shoulder to the team's medical staff. He anticipates he'll learn more about his status in the coming hours but hoped to be ready to rejoin his teammates on the field Sunday at Miami.
"My mindset is that everything will be all right and we will move ahead business as usual," McCown said. "It is just a matter of letting the doctors and trainers do their job, and my expectations are to play some ball."
McCown picked up where he left off from a productive 2015 season Sunday. He led a methodical, game-opening scoring drive that ended with a 31-yard touchdown pass to rookie Corey Coleman, handed off to Isaiah Crowell on a series-opening run that went for 85 yards and a touchdown and capitalized on prime field position following a Joe Haden interception, as he converted a key third down with a pass to Gary Barnidge and connected again with Coleman for a touchdown.
It was 20-0, and McCown was just a little more than 10 minutes into his first start of the season.
"We started off like a house of fire the first half," Browns coach Hue Jackson said.
The final 50 or so was a struggle for both McCown and the Browns' offense as a whole.
Four of the five possessions following Coleman's second touchdown ended with punts. Sandwiched in between was a McCown interception near the end of the first half that set up the Ravens with a late field goal that sliced Cleveland's advantage to 20-12.
"For us, who we are as a young team, there are things we have to learn and how to ride these waves back and forth and grab some momentum back and go put the ball in the end zone," McCown said. "We will have to look at the tape and see. I know, certainly, just as you look at the interception before half by me was one of the things that attributed to that, and that can't happen. I will speak for myself on the part I did in kind of losing some momentum, and I just can't do that."
Still, McCown and the Browns offense were in a position to win with less than a minute to play. McCown got the Browns moving with a 16-yard pass to Andrew Hawkins and put Cleveland at the 30 with 27 seconds to play with an 11-yarder to Coleman. His next pass was perfect, landing in the hands of Terrelle Pryor for a 20-yard gain to the 10-yard line, but offsetting penalties negated the play.
McCown's next and final pass of the game was intercepted at the 1-yard line.
"I know everybody wants to say we just threw it up and it is on Josh. It is not on Josh. At the end of the day, he has obviously got to protect the ball better, but again, I know he was trying to make a play and I take responsibility for all that," Jackson said. "The guy battled his tail off, and I know he played under a little duress from their defensive front. Also, he was battling a little injury but he fought as hard as he could."
That sentiment was universal in a Browns locker room that has all the respect in the world for a quarterback that never wants to leave their side.
"I'd go to war with that guy any day of the week," offensive lineman John Greco said. "He has proven himself as a leader each day, every year, every year that I've played with him. Keep fighting with that guy."