ClevelandBrowns.com has you covered with all the news, notes and quotes as the Browns go through 2021 Training Camp at the CrossCountry Mortgage Campus.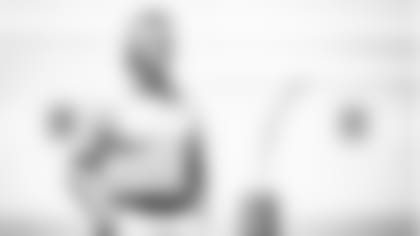 Haslams eager to see how renewed talent on Browns 'translates to wins'
July 31 (6:26 p.m.) - Dee and Jimmy Haslam are on the same page as Andrew Berry and Kevin Stefanski when it comes to their approach to the 2021 season.
Stefanski, the head coach, and Berry, the Executive Vice President of Football Operations and GM, have stressed that the talent the Browns have on paper won't get in the way of pushing them to improve from last season, when they finished 11-5 and punched a ticket to the playoffs.
On Saturday, the Haslams echoed those sentiments even further. Yes, there's optimism for another deep year in Cleveland, but optimism alone won't yield any success.
"On the hook, we look good," Jimmy said, "but it has to translate to wins, right? That's what we got to see happen now. It's exciting. It's fun to be at practice, exciting to see the athletes we have and exciting to see the staff we have."
The 2021 version of the Browns is arguably the most talented roster the Haslams have overseen since they took over as owners in 2012. The coaching staff received nearly full retention from the 2020 season, and the Haslams are confident that the continuity, one that not many NFL teams ever experience from one season to another, will push the Browns to even more success.
The Haslams credited that drive to Stefanski and Berry, who persevered through the COVID-19 obstacles last season to deliver the Browns' best season in decades. Now, Cleveland is on track for sustained success — and the Haslams are confident that the Browns' approach to 2021 will add another year of success for the franchise.
"I think they put together a good team" Jimmy said. "We are all realistic that, as Kevin continually preaches, there is a lot of work to do, but certainly feel directionally correct about where we are headed and how things are going."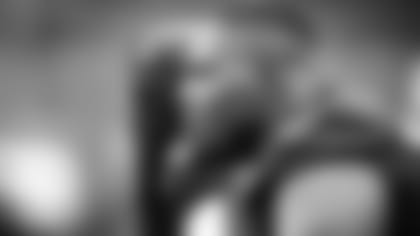 'Extremely powerful' Andrew Billings is leaner but strong as ever
July 31 (3:35 p.m.) — Andrew Billings arrived to training camp down 20 pounds and right where the Browns wanted to be.
Don't be fooled: The veteran defensive tackle's trademark strength hasn't gone anywhere. In fact, as he goes through his first Browns training camp — one year removed from opting out of the 2020 season — Billings continues to wow those around him with what Kevin Stefanski described as a "rare ability to move people."
"He's the strongest guy I've ever seen," defensive line coach Chris Kiffin said.
Billings has been known for his prowess in the weight room ever since his days at Waco (Texas) High School, where he broke Mark Henry's state record in powerlifting. Billings bench pressed 500 pounds, squatted 805 pounds and deadlifted 705 for a combined 2,010 pounds.
He's only gotten stronger in the days since.
"Andrew did a great job working on his body. He really did," Browns coach Kevin Stefanski said. "He is in a good spot. He is extremely powerful. You should hear the weight coaches talk about his power. He is in a good spot."
Billings signed with the Browns last year after spending his first four NFL seasons with the Bengals. He was one of five Browns players to opt out of the 2020 season because of the COVID-19 pandemic and was only able to rejoin the team for meetings and strength and conditioning at the start of the league year in March.
Billings is one of eight and one of the most experienced in a wide open defensive tackle competition.
"Andrew (Berry) and his crew did a good job of identifying guys who fit us – who fit our scheme and who fit our culture," Stefanski said. "It is a competitive group."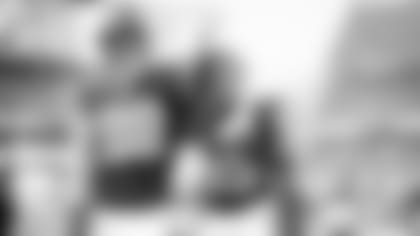 Browns might have 'three No. 1s' at tight end
July 31 (2:41 p.m.) - Browns might have 'three No. 1s' at tight end
Drew Petzing wasn't afraid to discuss the Browns' tight ends depth chart after four days of training camp.
Austin Hooper, David Njoku and Harrison Bryant headlined the group last season, and they all back, which has made Petzing's job of sorting through the rotations relatively easy to open camp.
"We are almost in a room of three No. 1s," Petzing, the Browns' tight ends coach, said Saturday before the fourth practice of training camp. "When you have three guys of that level of talent and they all do different things well, it is our job as coaches to put them in a position to go out and be a part of our success. I think they were last year, and they will certainly continue to be this year as we get going."
Hooper led the group last season with 46 receptions for 435 yards and four touchdowns, but the receiving numbers don't paint the full picture of the value each tight end brought in 2020.
All three were heavy contributors in the run game, which ranked third in the league and benefitted from having one of the top-ranked offensive lines. The tight ends certainly played a role in that, too, and were all frequently used in a playbook full of plays requiring two or even three tight ends on the field.
Expect more varying looks and packages this season. All three of the tight ends are strong candidates to benefit from a second season under head coach Kevin Stefanski, and it's not a stretch to believe each player will show improvement statistically as receivers compared to last season.
"I would say it's very rare," Petzing said on the group's versatility. "It's definitely a luxury that we don't take for granted. It's something we try to highlight as often as possible. It creates a ton of issues for the defense because no matter where that guy lines up, there are no tells and he can do all of the jobs. It certainly gives us a lot of advantages on offense we feel like."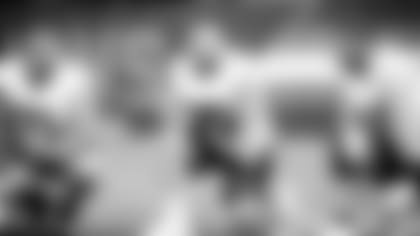 Joel Bitonio says LT Jedrick Wills Jr. 'has a chance to be in the upper echelon of left tackles'
July 30 (6:12 p.m.) - As Jedrick Wills Jr. went through his rookie season and attempted a transition from right tackle to left tackle, Joel Bitonio was always there to offer praise.
"He is going to try to do everything possible to put us in the best position to win," Bitonio said last training camp, when his interactions with Wills were only limited to Zoom calls. "That's really all you can ask from a rookie. He's dialed in."
Now, one year later, Bitonio is back with more praise, and he's not leaving any room for confusion about how high he thinks Wills can go in Year 2.
When Wills was selected 10th overall in the 2020 NFL Draft, some analysts believed he held All-Pro potential. Bitonio, who knew how it felt to play with an All-Pro left tackle for four seasons when he lined up next to Joe Thomas, believes Wills will take another leap toward that prediction soon.
"I think he has a chance to be in the upper echelon of left tackles," Bitonio said Friday before practice. "I don't know if it's going to happen this year or next, but I think if he just keeps working and improving, he has a chance to be really good."
Bitonio commended Wills' early abilities in pass protection, which is one of the hardest areas to master for a lineman when switching from one position to another.
Wills needed to re-learn an entire arsenal of moves in short — and COVID-19 congested — amount of time. Yet when it came to Week 1, Wills looked the part and ultimately played a role in helping the Browns build arguably the NFL's best offensive line last season.
Now, with another year under the coaching instruction of offensive line coach Bill Callahan, Wills could be one of the Browns' young players who takes the biggest leap in 2021.
"You saw that he was a first-round tackle – his athletic ability, the way he moves and how he can move guys," Bitonio said. "O-linemen taking that first to second year leap and having an offseason this year a little bit more than last year is going to be big for him. I think he can make big moves."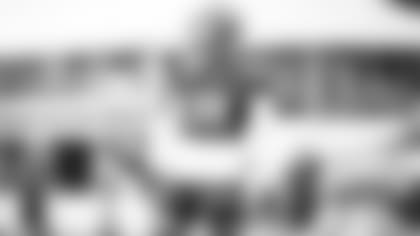 Denzel Ward bulks up, 'in a really good spot physically'
July 30 (5:52 p.m.) — Pro Bowl CB Denzel Ward is entering his fourth season in Cleveland with one number in mind: 17.
That's the new number of games on the regular season schedule, and Ward has done everything he can to prepare himself for the upcoming, extended grind that awaits. Part of that preparation included adding weight, roughly seven pounds of muscle. Ward said he's now 190 pounds, a weight he hit at one point during his time at Ohio State.
"Definitely spent a lot of work during the offseason getting my weight up, size up and still maintaining my speed," Ward said.
Ward's offseason work impressed Browns head coach Kevin Stefanski, who was pleased to field a question about the fourth-year cornerback Friday.
"He really is in a good spot physically," Stefanski said. "I think that is a credit to Denzel obviously, first and foremost, but it is a credit to the strength staff, to (Director, Performance Nutrition) Katy (Meassick) our nutritionist – they had a plan, and he has really stuck to it.
"Over the course of 17 games, you always have to think about how you are physically so I know that weight is a number but it is really about lean muscle mass, it is how he is eating, all those type of things. He takes it very seriously. I was proud of how he came in this season."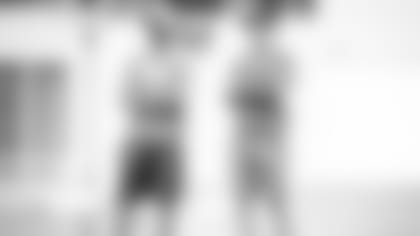 Berry says Browns have vaccinated over 90 percent of players and 100 percent of coaching staff
July 30 (2:04 p.m.) - Live Updates: Berry says Browns have vaccinated over 90 percent of players and 100 percent of coaching staff
Ever since the COVID-19 vaccination became widely available to the public, the Browns have encouraged and offered education to players, coaches and employees on why receiving a vaccination could help the team get back to normal.
According to the data Browns Executive Vice President and GM Andrew Berry shared Friday, those efforts appear to be working well.
Berry said over 90 percent of Browns players and 100 percent of the coaching staff have received COVID-19 vaccinations as the team heads into the thick of training camp. The numbers rank the Browns among the top half of teams in the NFL.
"A lot of people have been involved in making sure the right information is out there about the vaccine," Berry said. "We're excited to be out here and get going these next couple weeks as we prepare for the season."
Berry and head coach Kevin Stefanski have stressed that vaccination status will not create any friction among the team and that they'll continue to educate unvaccinated individuals on the benefits of receiving the jab. Players, meanwhile, have commended the Browns for maintaining a safe environment for all.
"The medical staff has done an outstanding job of being there for our guys and answering any questions they may have and continue to have," Stefanski said Thursday. "That is just what we are here for. Again, it is about player health and safety. We are here and respectful of any decisions."
John Johnson III says Grant Delpit, Ronnie Harrison Jr. 'can do everything'
July 29 (7:01 p.m.) - John Johnson III can count on one hand the amount of practices he's had together with Grant Delpit and Ronnie Harrison Jr., his two safety teammates poised to patrol the defensive backfield this season.
The Browns have only knocked out three minicamp practices and two training camp sessions since Johnson became Cleveland's first free-agent acquisition in the offseason. That limited time, though, has been enough for him to see that Delpit and Harrison are well-equipped to handle the versatile roles expected from the safety position this season.
"Both of those guys are smart players," Johnson said Thursday before practice. "Everyone knows that they can do everything. You can move them all around."
Versatility has been one of the top adjectives to describe the revamped Browns secondary this offseason, one that was headlined by the addition of Johnson after he emerged as one of the most reliable safeties in the league the last four seasons with the Los Angeles Rams. Johnson, Harrison and Delpit — a 2020 second-round pick who is returning from an Achilles injury that ended his rookie season — create one of the biggest reasons why there's plenty of optimism for a big season from the defense.
Johnson played every snap last season and was one of the top leaders for the Rams' top-ranked defense. Harrison and Delpit, meanwhile, have experience at all safety positions, from the deep third, to the box, to the slot. All three players will likely be asked to move around in hopes of stymying opposing offenses at the line of scrimmage.
Doing that, however, requires an exceptional football IQ and top-tier blend of speed, instincts and knowledge of the playbook.
From Johnson's early view, Delpit and Harrison have checked the boxes.
"Grant is sitting back from that injury, and he is going to be a big part of the defense this year," Johnson said. "Ronnie is just exceptional. I don't know how a team didn't lock him in for a long time. Hopefully, that will happen. We're just going to go out there and have fun. Hopefully, all three of us can put in a lot of work for the team."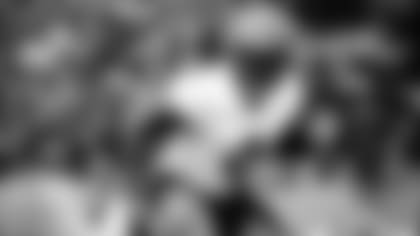 Anthony Walker, Browns LBs get the nod for on-field play-calling duties
July 29 (2:22 p.m.) - The on-field play-caller for the 2021 Browns defense has been set.
Anthony Walker and the other Browns linebackers who work in the center of the defense will hold the role, and the news comes with little surprise — Walker was an every-down player and held the same role for the Indianapolis Colts last season, and the Browns signed him in part because of how well-esteemed he's become as a leader.
Coach Kevin Stefanski confirmed the assignment Thursday before the Browns' second team practice of training camp.
"Anthony, as a MIKE linebacker, gets everyone lined up, and you have to be vocal and know what you're talking about," Stefanski said. "You have to be loud and demonstrative in how you do it, but you better know what you're saying as well."
Walker wouldn't have earned the role without his impressive statistical resume, too. He recorded 92 tackles last season and was eight tackles away from building three straight seasons with 100 or more tackles. Walker's former teammates raved about him on social media, both as a leader and a player, when his signing to the Browns was announced last spring.
The Browns clearly believe in Walker to command a defense that will have new starters across nearly every position in 2021, and Walker has clearly earned the quick trust of his new coaches to become a defensive staple in Cleveland.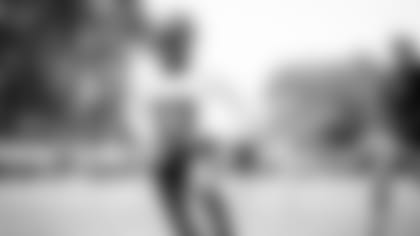 Baker Mayfield gives 'hats off' to Odell Beckham Jr. for impressive recovery
July 29 (1:17 p.m.) - Baker Mayfield has already seen what he needs to see from WR Odell Beckham Jr. in his first training camp back from a season-ending knee injury.
Beckham, who went down early in Week 7 last season with his injury, was back on the field catching passes from Mayfield on Wednesday in the first team practice of training camp. He wasn't wearing a brace, and he wasn't afraid to make cuts at full speed.
To Mayfield, Beckham's quick recovery — one that normally takes another couple months to complete — is one of the most impressive things he's seen from a professional athlete.
"Hats off to him," Mayfield said. "Normal people and normal athletes don't come back from an injury as quickly as he did. He worked his tail off to get to where he's at right now."
Beckham's speedy recovery means he and Mayfield can immediately begin to rebuild chemistry for their third season together in Cleveland. After the duo connected for four touchdowns in 2019, both players were eager to show big improvements in 2020, but Beckham's injury ended those plans early.
Despite Beckham's absence, Mayfield cruised in the second half of the season with 15 touchdowns and two interceptions, including his playoff performances. The stretch was one of Mayfield's best as a quarterback and offered a glimpse of the kind of year he hopes to have in 2021.
Beckham's return is one reason why he believes he can do it.
"This year, we have our backs up against the wall — the two of us together," Mayfield said. "I think we can relate a lot on those types of things. Having success is always sweeter when it's not just handed to you. It's not easy to get adversity and to battle through it."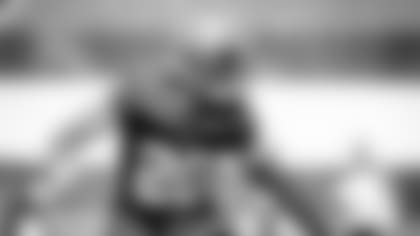 Greg Newsome II embracing early competition in CBs room
July 28 (6:20 p.m.) - Greg Newsome II wants the Browns to throw everything they possibly can at him for his first NFL training camp.
He knows he'll be asked to line up against top receivers in Jarvis Landry and Odell Beckham Jr. He knows he might be asked to play beyond the outside cornerback position at some point in 2021. He knows he'll be one of the most heavily used defensive backs of camp as the Browns test him to see how prepared he is for the NFL level.
And he knows he's entering training camp with an opportunity to become a Week 1 starter.
He didn't back down from acknowledging one of the top storylines that will circle him in coming weeks as the Browns begin training camp — Newsome, the Browns' 2021 first-round pick, is in a competition for a starting job, and he believes he can win it.
"Nothing is given, everything is earned," he said. "At this point, I'm trying to learn from some of those older guys like (CB) Greedy (Williams), (CB) Denzel (Ward) and CB Troy Hill, and just learn the coverages, go out there and try to compete as best as I can. Whatever coach needs me to do, that is what I am going to have to do."
Newsome will be up against Williams, a 2019 second-round pick who built a promising rookie season before missing all of last year with a shoulder injury, and possibly Hill, who has primarily excelled in the slot position but is capable of playing on the outside, too. The winner will play with Ward, the top veteran of the group, and earn first dibs on carving a big role with one of the most revamped defenses in the NFL.
But even if Newsome doesn't crack a storing role, he'll still have plenty of ways to see the field in 2021. Defensive coordinator Joe Woods wants to maximize all the Browns' secondary weapons, which might require Newsome to jump into the slot position.
"I didn't play a lot of inside in college, but I definitely practiced it," Newsome said. "I'm definitely capable of playing both."
The competition, though, is nothing new for Newsome. He faced it his senior year of high school as a safety at IMG Academy, where he grabbed an interception on his first play ever at cornerback and grabbed the starting job. At Northwestern, Newsome competed his way into a starter as a true freshman and held it despite enduring injuries each year in the program.
Nothing feels different to him as he begins to carve another path in the NFL. He's wearing a new jersey, new helmet and is facing his hardest competition yet, but the nerves — or lack of them — are the same.
"Competition is competition," he said. "Coming to a team like this that's in win-now mode and has a great (cornerbacks) room I'm going to be a part of, it's going to boost everyone's ability. The competition is going to be great."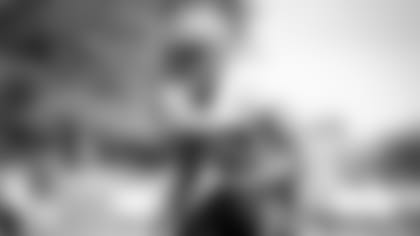 Browns without 3 players to begin training camp
July 28 (2:22 p.m.) - The Browns will be without three players on the first day of training camp Wednesday afternoon.
Coach Kevin Stefanski announced before practice that fifth-round rookie LB Tony Fields II will miss time due to a foot injury suffered in the first rookie and quarterback practices earlier this week. RB D'Ernest Johnson was also excused from practice due to personal reasons and rookie LB Jeremiah Owusu-Koramoah is on the reserve/COVID-19 list.
"(Fields) injured his foot — the opposite foot he injured before," Stefanski said. "He'll miss some time. I don't have a long-term update."
Fields previously missed practices during rookie minicamp and mandatory minicamp in May and June with a foot injury. When he returns, he'll compete for one of several open positions at the top of the linebackers depth chart.
The Browns placed no players on the Physically Unable to Perform List on Tuesday when all players reported to the CrossCountry Mortgage Campus for training camp.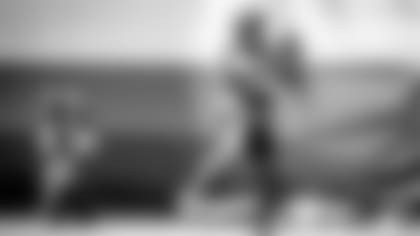 Jarvis Landry feeling refreshed, ready to attack 2021
July 28 (1:17 p.m.) — Jarvis Landry never quite felt like himself last season. That's changed in 2021, and his excitement is palpable entering his fourth training camp with the Browns.
The Pro Bowl receiver is feeling back to his old self now that he's gone through a much more normal offseason. On top of dealing with all of the restrictions during the onset of the COVID-19 pandemic, Landry was only able to focus on his rehab from hip surgery in the months leading into the 2020 season. That meant no time dedicated to increasing his speed and strength — a trademark of his regimented offseason workout program.
This year, though, has been refreshingly normal.
"Now I've had an opportunity to do that this year and pay more attention and be more detailed. That's helped me," Landry said. "It's giving me a lot more motivation and a lot more love for the game. That's something when you go through surgery, they don't tell you about the mental part.
"Having an offseason the way I had this year was very important to me."
From a team perspective, Landry's never been a part of a situation better than last year, when the Browns rattled off 11 wins and advanced to the AFC Divisional Round of the playoffs for the first time since 1994. Personally, though, it was his toughest season to endure. He admitted Wednesday he didn't quite feel like his normal self until the second half of the season.
"It was challenging and it was a lot of things going on in my head that I might have not shown on the field. But I had the right people around me," Landry said. "Everybody in the training room was supportive. They were here to make sure I was getting the things I needed. It still was tough because I knew I wasn't where I needed to be but I wanted to be there for the guys."
As tough as it was for Landry week in and week out, he still posted solid numbers — 72 receptions, 840 yards and three touchdowns — and led the Browns in most receiving categories.
The work for the Browns really gets going Wednesday, and Landry will be ready to attack it with much more confidence than he was able to at this time last year.
"Everybody is excited. Everybody is happy to be back," Landry said. "It is good to be back on the grass with the guys."