Coach Mike Pettine has made the mission for Week 5 crystal clear.
If the Browns want to beat the Ravens on the road for the first time since 2007, Cleveland's defense will need to wrap a blanket around Baltimore at the line of scrimmage and try to puncture holes in its AFC North rival's offensive game plan.
"The challenge is clearly on the front seven this game," Pettine said.
Cleveland's ranking of 31st in rush defense is cut and dry and a source of vexation for a Browns defense accustomed winning games on their lonesome just a season ago. Looking beyond the two intermediate pass plays that turned into backbreaking big gains, there were strides made last Sunday in San Diego.
Elusive Chargers running back Melvin Gordon was a non-factor on 12 carries for 38 yards and San Diego's 91 rushing yards were the fewest Cleveland has allowed all season. Four games into the year, nose tackle Danny Shelton (11 tackles) and edge rusher Armonty Bryant (12 tackles, 2.5 sacks) have been the front seven's standouts on film.
"Paul Kruger and Armonty Bryant, these are two guys coming off the edge that I think are among the best in the National Football League," said Ravens coach John Harbaugh, who coached Kruger for four seasons, including a Super Bowl win in 2013.
The compliments from Harbaugh are thoughtful, but this entire front unit needs to come together in a hurry. Pettine made his expectations clear to his defense during Wednesday morning meetings.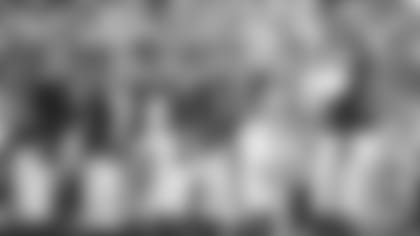 "We have to play well up front," Pettine said. "That was the challenge in the meeting this morning that this is an offensive line and a tight end group, they're big, physically. We have to focus on technique and winning one-on-one matchups.
"All the things we talk about get off the ball, knock our guy back, separate from a block violently, tackle. If we want to be successful on defense this year – this week – it starts up front."
Baltimore also may hold an uncharacteristic 1-3 record, but the Ravens are still armed with one of the league's best offensive lines and a Pro Bowl running back.
After a slow first couple of games, Justin Forsett now ranks 10th in the NFL in rushing yards on 4.2 yards per carry. In two games against Cleveland last season, the 29-year-old galloped for 182 rushing yards in a pair of Baltimore victories. He's coming off a 150-yard slashing of the Steelers last Thursday night.
 "He's very patient, very good in the zone scheme," Pettine said. "You look at it and you think 'Oh that's a 2-yard run' next thing you know its second-and-5.'
Where the Browns feel they may have an advantage is the secondary.
Quarterback Joe Flacco is 13-1 in his career against the Browns. That's unprecedented success. But his supporting cast is as unproven as it's ever been in his eighth NFL season, and his five touchdowns, five interceptions and 32nd ranking in quarterback rating paint a picture of inconsistency in Baltimore.
Flacco openly admitted on a teleconference the Ravens have missed the speed wide receiver Torrey Smith brought in opening up the offense. Steve Smith's back injury has reports listing him as week-to-week. First-round pick Breshad Perriman is recovering from a PCL injury, and promising young receiver Michael Campanaro was placed on injured reserve. Harbaugh said breakout tight end Crockett Gilmore "has a chance" to play against the Browns, but is still nursing a calf injury.
So against the Browns, Baltimore is going to have to roll with receivers Kamar Aiken, Marlon Brown, Darren Waller and rookie tight end Maxx Williams.
"We've had weeks on offense where we've been frustrated a little bit," Flacco said. "Part of playing quarterback is to be able to not make mistakes and to play well through those tough times."
If there were ever a time to snap the road losing streak at M&T Bank Stadium in Baltimore, this is the week.