Mock Draft season is a long one, and we've hit the part of the schedule when multiple analysts grow bored with projecting all the happenings in the first round. [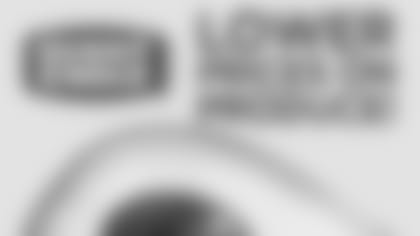 ](http://brow.nz/2jA5sHx)
In recent weeks, a number of outlets have gone beyond the first 32 picks. Instead of relaying those experts' picks for the Browns at No. 33 and No. 52, we're setting the stage for what the Browns could do based on their assessment of the available players.
We've got potential options at each position for 33 and 52 coming your way in this week's Mock Draft Roundup.
33: DeShone Kizer (Notre Dame) - The prototypically built signal-caller could very well fall out of the first round and become a Day 2 steal.
52: Nathan Peterman (Pittsburgh) - He's considered one of the most NFL-ready of this year's quarterbacks and had a nice week in Mobile at the Senior Bowl.
Dalvin Cook (Florida State) - Once pegged to the Browns at No. 12, Cook has a chance to slip into the second round.
Alvin Kamara (Tennessee) - He began his career at Alabama before thriving with the Vols as both a runner and pass-catcher.
Curtis Samuel (Ohio State) - He's drawn comparisons to Percy Harvin after rushing for 771 yards, catching 74 passes for 865 yards and combining for 15 touchdowns.
JuJu Smith-Schuster (USC) - He's got the size (6-2, 220) and big-game experience NFL teams covet.
Evan Engram (Ole Miss) - Some label him as a wide receiver but Engram is big and strong enough to fit the mold of a Jordan Reed-type tight end.
Adam Shaheen (Ashland) - He's been one of the draft's rising stars over the past few months. At 6-foot-6 and 278 pounds, Shaheen is one of the most impressive athletes in the entire draft.
Cam Robinson (Alabama) - If there isn't a run on offensive linemen near the end of the first round, Robinson could be the best player available to start Day 2.
Taylor Moton (Western Michigan) - He played both guard and tackle with the Broncos and projects as a guard in the NFL.
Malik McDowell (Michigan State) - One of the most polarizing prospects in this year's draft, McDowell is projected as high as mid-first round and as low as late second round.
Caleb Brantley (Florida) - At 6-foot-3, and 307 pounds, Brantley is considered a compact defensive tackle in the mold of Aaron Donald.
Charles Harris (Missouri) - A popular projection for the bottom half of the first round, Harris could be a steal to start Day 2 if he slips through the cracks.
Jordan Willis (Kansas State) - He was the Big 12 Defensive Player of the Year after piling up 17.5 tackles for loss and 11.5 sacks.
Quincy Wilson (Florida) - He allowed fewer than 40 percent of passes his way to be completed.
Fabian Moreau (UCLA) - A former running back, Moreau could slip down to 52 because of a pectoral injury he suffered at his Pro Day.
Obi Melifonwu (Connecticut) - He's an athletic freak who impressed as much as anyone at the Combine, enough so to draw some first-round projections.
Marcus Maye (USC) - He has the ability to play both free and strong safety.