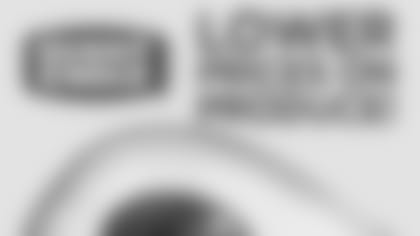 ](http://brow.nz/2jA5sHx)
The first tentpole event of the NFL draft calendar is in the rearview mirror.
With a productive Senior Bowl week in the past, NFL draft experts from coast to coast are shaking up their draft boards and projections. Some players saw their stock soar while others dropped.
Here's a collection of the latest mock drafts and who the experts are tabbing the Browns to pick at Nos. 1 and 12.
DE Myles Garrett - Texas A&M
RB Leonard Fournette - LSU
Of note: It's the first of many mock drafts pegging the Aggies pass rusher to Cleveland. It'd mark the first time since 2014 and just the fifth time since 2000 that the No. 1 pick would not be used on a quarterback.
RB Dalvin Cook - Florida State
Of note: A three-year starter, Cook enters the draft as, perhaps, the most versatile running back available. This past season, he ran for 1,765 yards and caught 33 passes for 488 yards.
OT Ryan Ramczyk - Wisconsin
Of note: Ramczyk comes from the same school as Joe Thomas but arrived via a very different path. A former Division III player, Ramczyk transferred to Wisconsin in 2015 and got on the field the next season. In just one year, he did enough to warrant some lofty draft projections.
QB Deshaun Watson - Clemson
LB Reuben Foster - Alabama
Of note: This is the lowest Foster is pegged in most mock drafts. The others typically have him landing with teams in the top 10.
Of note: Since the Browns returned in 1999, they've used first-round picks on running backs twice (William Green, 2002; Trent Richardson, 2012).
DE Jonathan Allen - Alabama
OLB Takkarist McKinley - UCLA
Of note: Both Allen and McKinley bypassed entering the draft as juniors and are set to benefit from it.
QB Deshone Kizer - Notre Dame
Of note: In his two years as a starter, Kizer threw for 4,809 yards and 47 touchdowns while rushing for 992 yards and 18 scores.
Of note: Texas A&M has been churning out first-round picks on a regular basis since 2011, placing at least one in the first round in each of the past six drafts. LB Von Miller (2011, 2nd) and OT Luke Joeckel (2013, 2nd) were the highest-selected of the bunch.
Of note: Tabor is slated to be the third Florida defensive back to land in the first round since Joe Haden went to the Browns at No. 7 overall in 2010.
Of note: In Miller's scenario, the Browns would be selecting the third quarterback in the draft behind Mitch Trubisky (2nd) and Kizer (3rd).