INDIANAPOLIS – It was sort of a surprise when the Browns drafted Chris Kirksey as early as they did in the 2014 NFL draft.
But the third-round pick was one of the steals of the draft out of the AFC. Kirksey was a vital piece in the middle of the defense, rotating with Craig Robertson and filling in for the injured Karlos Dansby.
Having a plethora of depth helped the Browns last season, but Cleveland could always use more. Here are five linebackers who could fit into Jim O'Neil's defensive scheme.
*Eric Kendricks (pictured above)
---
2014 stats: 145 tackles, 4 sacks, 3 INT
Big picture: Kendricks is the consensus best inside linebacker in the draft, according to draft experts. Kendricks leaves UCLA as the school's all-time leading tackler and won the Butkus Award as the nation's best linebacker. Kendricks should be a late first-round pick or early second and would be much higher in previous years, but the demand for inside linebackers is not as prevalent in today's NFL.
Scouts say:  Kendricks is an attacker who can run sideline to sideline and is almost always near the ball. He will be able to mark tight ends in man coverage in the pros, but don't expect many tackles for a loss.
Other notes: He is a "leap-year baby" born on February 29, 1992 … Dad, Marv, was a running back at UCLA and played in the CFL and brother, Mychael, is a linebacker for the Eagles … Interested in pursuing a career in the business world after the NFL … Was once repeatedly called out by a comedian at a show for his wild hairdo …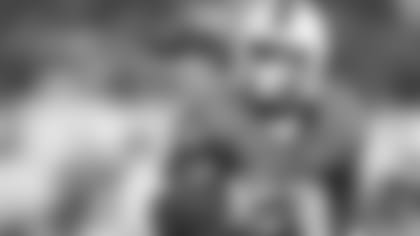 Bench press reps: 27 (most in his position group)
2014 stats: 110 tackles, 2 sacks, 1 INT
Big picture: Perryman's been labeled an old-school linebacker who wants to deliver big hits. There's a reason he chose to wear No. 52 at Miami – Ray Lewis. While Perryman knows he won't walk into the NFL playing like Lewis, teams are starting to notice his determined attitude. Perryman's impressive interviews have led to him being projected as an early second-round pick.
Scouts say:  Despite his size, he can level offensive linemen and become disruptive in stopping the run. Perryman isn't a speedy linebacker and can get tripped up in man coverage depending on the matchup. NFL.com compares him to longtime Browns linebacker D'Qwell Jackson.
Other notes: Plays with fire and emotion and nearly every teammate cited him as an inspirational leader … His draft stock was improved by staying an extra season with the Hurricanes, earning All-ACC honors … Grew up in Coral Gables minutes from Miami's campus … Played both inside and outside linebacker in the Hurricanes' 4-3 defense … NFL teams were disappointed in his 40-yard dash time.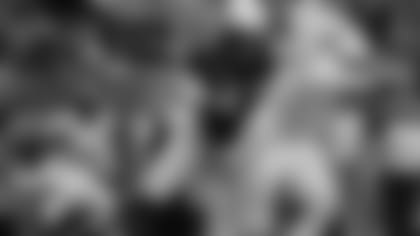 2014 stats: 136 tackles, 6 sacks, 4 INT
Big picture: Statistically, there's no more complete linebacker in the draft than Dawson, who can rush the quarterback and pick off passes. But at the Combine, his 40-yard dash time was alarming, and his weight was smaller than expected. Will Dawson be able to shed a bad impression in Indy and let the tape do the talking? Draft experts have him from anywhere in the second and third rounds.
Scouts say:  Dawson has to do a better job of using his arms as a tackler and he won't be able to freelance as much in the NFL as he did at TCU. But according to NFL.com, only 35.7 passes thrown his way went for completions, and in a quarterback league, his pass coverage skills will be sought.
Other notes: Was an athletic wide receiver at Skyline High School in Dallas and also competed as a hurdler on the track team … Wasn't recruited coming out of high school and went to Trinity Community College to hone his skills … Only became a linebacker at Trinity when a teammate surprisingly quit … Prides himself on film study, often staying at TCU's facility until midnight with the coaches.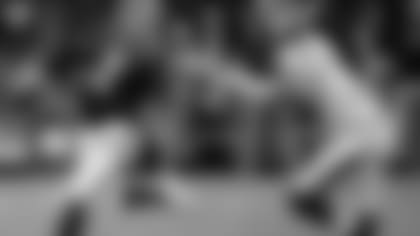 College: Mississippi State
2014 stats: 71 tackles, 3 sacks
Big picture: One word comes to mind when meeting McKinney: Tall. At 6-foot-4, the linebacker moves like an antelope and is precise enough to free himself of blockers. Raw technique and some unmistakable errors on film have McKinney slated for late second, or early third round, but he's probably the most intriguing name on this list.
Scouts say:  For as athletic as he is, McKinney isn't reliable in coverage – he's slow in recognizing play-fakes. But McKinney is coachable and he has the physicality to be an integral force in the right defense.  
Other notes: Was a two-star quarterback recruit coming out of high school … Became Mississippi State's first All-American linebacker since 1999 … Majored in industrial technology … Led the Bulldogs in tackles as a freshman, sophomore and junior … Thrived in an organized chaos defense instituted by Mississippi State defensive coordinator Geoff Collins.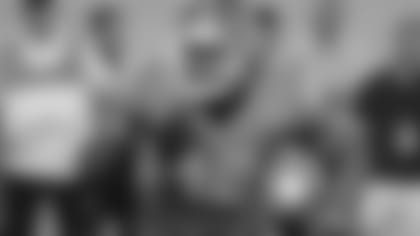 40-yard dash time: 4.56 (fastest in his position group)
2014 stats: 90 tackles, 2.5 sacks, 1 INT
Big picture: Anthony can defend the run between the tackles, drop back in coverage in the middle of the field and has prototypical size. The problem? He gambles and plays aggressively, often giving up big plays down the field. Anthony is considered a third- or fourth-round pick, right around where the Browns could consider adding more depth behind Dansby.
Scouts say:  Behind pass rusher Vic Beasley, Anthony was the heartbeat of Clemson's defense. He has NFL-ready tackling skills. Some scouts say Anthony is a "tweener," though, showing more of a skill set to be a pass rusher even though that's not what he was accustomed to doing with the Tigers.
Other notes: Graduated with a degree in sociology last December … In high school, he played catcher on the baseball team and power forward on the basketball team … His 40-yard dash time opened eyes, and MMQB.com reported an AFC scout saying, "That changes his scouting report from a two-down guy to a possible three-down linebacker."