INDIANAPOLIS – There are two wide receivers who have separated themselves from pack – West Virginia's Kevin White and Alabama's Amari Cooper — so much so, that most draft experts project they won't be available when the Browns pick at No. 12.
But there's a crop of other playmakers at the position who could end up being just as productive in the NFL.
DeVante Parker (pictured above)
Big picture: Parker managed to fly under the radar thanks to a foot injury that forced him to miss the first seven games of the season, yet he still posted 855 yards and five touchdowns. Parker is most dangerous after the catch, as he consistently made explosive plays in college.
Scouts say: Parker's frame isn't exactly imposing but he arguably has the best hands in the draft. He's able to box out cornerbacks in the red zone using body control in the air, making difficult catches look easy.
Other notes: Had only three drops in the last three seasons… If nabbed by the Vikings at No. 11, he'd reunite with quarterback Teddy Bridgewater …Very humble, relaxed personality … Stayed in school for his senior season, even though draft experts had him pegged as a late first-rounder last season … Averaged 19.8 points per game as a small forward on his high school basketball team.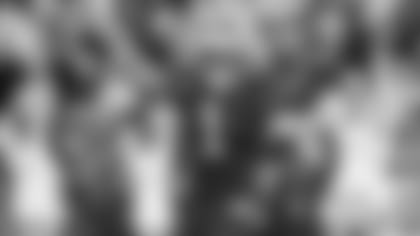 Big picture: Funchess played tight end his sophomore year, winning the Big Ten's award for Tight End of the Year. He made the transition to wide receiver in 2014 look seamless and became one of the few consistent components to Michigan's stammering offense … Funchess is projected as late first-rounder or early second.
Scouts say: Funchess' 20 drops in the last three seasons are ringing some alarm bells. His size and strength make it hard for cornerbacks to jam him at the line, though.
Other notes: Has a big, confident personality. When asked to describe his strengths, he said, "I got sneaky speed."… Michigan basketball coach John Beilein asked Funchess to try out for the basketball team … Outside of a three touchdown game to open the season against Appalachian State, Funchess only posted one more touchdown in 2014 … Listed Calvin Johnson, Andre Johnson and Brandon Marshall as NFL players he admires.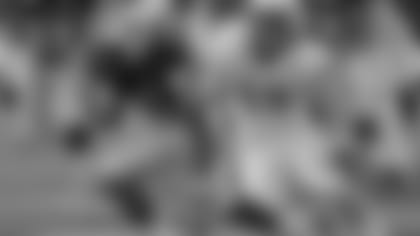 Big picture: Perriman is extremely speedy for a receiver of his size and he's rising up draft boards at the Combine. Perriman averaged a monstrous 20.9 yards per catch for the Knights.
Scouts say: Perriman's route running is considered a work in progress. He's known as a physical run blocker and an excellent leaper in traffic.
Other notes: His father, Brett, was a star at the University of Miami and was selected in the second round of the 1988 draft by the Saints, playing 10 years in the NFL … Caught a Hail Mary 51-yard touchdown pass to beat East Carolina at the buzzer in a pivotal AAC game … Has drawn comparisons to Julio Jones … Chose to go to UCF to play right away even though he fielded interest and offers from Miami and Florida State … Will not work out at the Combine because of a hamstring injury.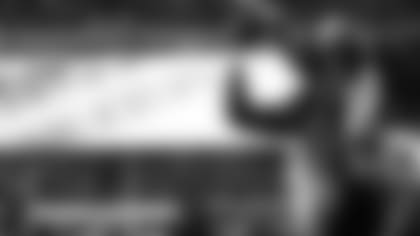 College: Oklahoma and Missouri
Big picture: When he was on top of his game in his sophomore season at Missouri, Green-Beckham was arguably one of the best receivers in the country. Multiple incidents at Missouri forced him out of the school and he was forced to sit out all season at Oklahoma. These character issues have pushed his draft stock down, but if he can figure out his personal life, he's got Pro Bowl potential.
Scouts say: His size creates automatic mismatch problems. Green-Beckham's stride is enormous when running deep routes. For his size, though, Green-Beckham isn't as strong as you would think.
Other notes: Persevered growing up in multiple foster homes … Took care of his brother, Darnell, who overcame leukemia … Won the Missouri Gatorade Track Athlete of the Year award in 2010 for sprinting …Widely regarded as the No. 1 recruit in the class of 2012.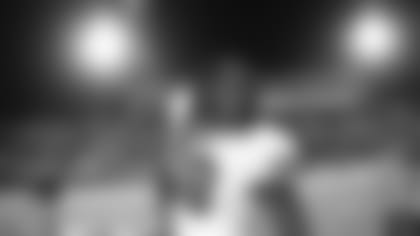 Big picture: Coates is attractive to teams because he was a reliable and dangerous deep threat at Auburn. The 206 yards and two touchdowns against Alabama speaks for itself.
Scouts say: His initial burst causes serious problems for cornerbacks, but issues with timing on routes and drops will push Coates to the second round, and possibly even the third.
Other notes: Coates said his 40-yard dash time has been consistently an eye-opening 4.3 during his training … A three-star recruit who originally committed to Southern Mississippi … Had foot surgery in 2011 and missed the entire season, but has not been a lingering issue … Majored in Public Administration and is fascinated with politics.
This article is part of the Road to the Draft series, driven by Liberty Ford.
Now's your chance! University Hospitals wants to send you and a friend to the 2015 NFL Draft! Enter for a chance to win >> bit.ly/1LrLV6e