Nick Chubb is bringing awareness to a cause with deep ties to his family for the NFL's "My Cause My Cleats" initiative in Week 13.
Chubb, the Browns' three-time Pro Bowl RB, will wear cleats on Sunday dedicated to the First Candle organization, which is committed to the elimination of Sudden Infant Death Syndrome and other sleep-related infant deaths through education, while providing support for grieving families who have suffered a loss. SIDS is the sudden and often unexplained death of an infant younger than 1 year old, and it's commonly related to sleep.
The idea for Chubb was inspired by his sister, Neidra, who's dedicated her life to bringing awareness to SIDS after she lost her own child, Junior, in 2018. She is part of the Board of Directors for First Candle.
"I'm just helping her anyway I can to help spread awareness and help raise money for anyone who's been through it," Chubb said. "My sister, her perspective is different. She wants to reach out to other women who have been through it and talk to them, let them know it will be OK and, after it happened, to be there for them. I'm helping her along with that. She's really strong and has been doing an amazing job."
Chubb's cleats are pink and white and include an illustration of his nephew. It also includes #MommyStrong, the hashtag used by First Candle and others looking to spread awareness for SIDS. Chubb hopes the cleats will inspire others to research ways to prevent SIDS.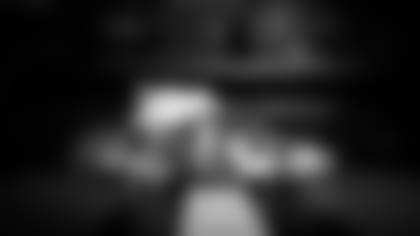 "It's to bring awareness to it because people haven't heard of it," Chubb said. "Before it happened, I hadn't heard of it. Now, I've learned so much through my sister and First Candle about what it is and how to prevent it.
"I feel like no one really knows about it. It's quick and can happen anytime you have an infant, and I just want to spread awareness for people to know you have to watch your children when they sleep or when they're laying a certain way to help prevent SIDS."