CLEVELAND, Ohio — ** A rough afternoon against the Patriots on Sunday was a reminder of where the Browns hope they're heading and the work it'll take to someday get there. [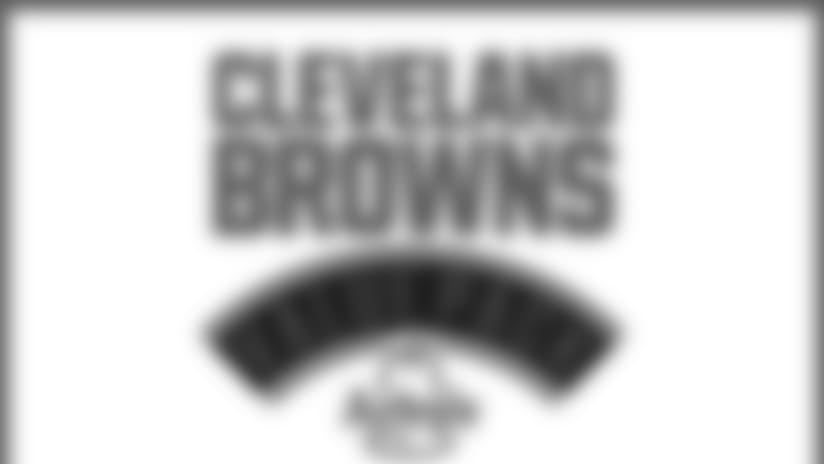 ](http://www.clevelandbrowns.com/news/article-5/Introducing-Cleveland-Browns-Value-Packs/841a8f71-4531-46af-943c-b17db24fca2a)
Head coach Hue Jackson made as much clear following a 33-13 loss to New England that watched one of the league's top franchises roll past a young and shorthanded Cleveland team at FirstEnergy Stadium.
"We want to be one of the best organizations in football so there it was," Jackson said postgame. "That's what you have to look at to compare and contrast of where you are trying to go. It's a good eye-opener for all of us because that's where we want to be."
It's something of a silver lining for the Browns as they're still searching for their first win of the season.
This latest setback — Cleveland's largest defeat this season — came against a New England team operating at full capacity. Jackson pointed to the Patriots, winners of four Super Bowls since 2001, as a "barometer."
"These are the games that you'll point to to where we will make our biggest growth because I think when you play against an opponent that's as good as I think that team is — because I think that's the best team we've played this season," Jackson said postgame.
"That's what the champions – because they have been (Super Bowl champions) – that's what the division champions look like. That's what they look like. That's what they play like."
In his debut following a four-game suspension, Patriots quarterback Tom Brady passed for 406 yards and three touchdowns on 28-of-40 throws.
"Tom Brady is one of the best players in this league that probably ever played," Jackson said. "It's disappointing it happened that way, but I'm not surprised by anything he does."
 The Browns, who have struggled to defend opposing tight ends, also had difficulty with New England's Martellus Bennett and Rob Gronkowski. The pair combined for 176 yards on 11 catches while receivers Julian Edelman and Chris Hogan found space against a relatively inexperienced Browns secondary playing without veteran nickelback Tramon Williams.
Cleveland, meanwhile, was unable to settle into a rhythm after rookie quarterback Cody Kessler left late in the first quarter with a chest/ribs injury. He did not return.
The Browns' top-ranked run game also couldn't find its footing, finishing with 27 total yards in an effort that Jackson tipped his hat to the New England defense.
"I was disappointed because I think we can do it a little bit better than what we did, but they did, they slowed us down like no team has this season," Jackson said, "so we have to go back to the drawing board."
For the Browns, who have found themselves battling past an array of injuries, Sunday's loss was what right guard John Greco described as a "humbling experience."
"We hate losing, the fans hate losing, so we've just got to keep fighting and keep digging and doing everything we can to right this ship and continue what we do well," he said. "We got away from it a little bit this week."
Cleveland travels to Nashville next week for the first of back-to-back road trips against the Tennessee Titans and then the Bengals. And in the meantime, Jackson said, the Browns aren't going to hang their heads.
"We're not going to get frustrated by this, we're going to learn from this, grow from it and continue to get better," he said.
"But we understand, because the part of seeing what it's going to look like in the future, it was right out there for us to see."