How much of an impact does the NFL Combine have on a player's draft stock?
That depends on who you ask, but it's clear some performances changed the minds of a number of NFL Draft analysts, who have significantly altered portions of their mock drafts since the annual Indianapolis extravaganza.
Here's our third look at how mock drafts are trending when it relates to the Browns.
12 - WR DeVante Parker (Louisville)
19 - OL Ereck Flowers (Miami)
Of note: Flowers is young and raw and has drawn comparisons to Greg Robinson, whom the Rams selected with the No. 2 pick in last year's draft. No one benched more than Flowers (37 repetitions of 225 pounds) at the Combine.
12 - WR Amari Cooper (Alabama)
19 - OLB Alvin "Bud" Dupree (Kentucky)
Of note: Cooper, who broke most of Julio Jones' program records during his three seasons with the Crimson Tide, hasn't done anything to hurt his draft stock but his name appears to be dropping from the lofty perch it was at when mocks first started rolling out. Cooper is considered to be a dynamic route-runner but doesn't have the same size as Kevin White or DeVante Parker.
12 - NT Danny Shelton (Washington)
19 - WR Jaelen Strong (Arizona State)
Of note: Most mock drafts anticipate Shelton to land with a team in the top 10 because he continues to check all of the boxes throughout the pre-draft process.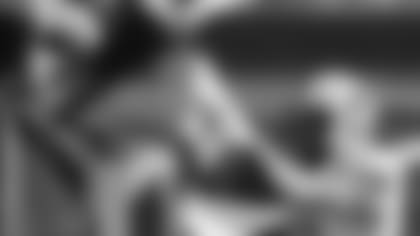 19 OL Andrus Peat (Stanford)
Of note: At the Combine, Peat was asked what he thought of his reputation that he's not mean enough. "I beg to differ on that," he said. "I feel like I'm a tough player so I don't know what to say to that."
19 - DT Malcom Brown (Texas)
Of note: Depending on where you look, Brown is either the No. 3 or No. 4 defensive tackle prospect in the draft behind USC's Leonard Williams -- a consensus top five pick -- and Shelton. Florida State's Eddie Goldman is the other battling for No. 3.
19 - OL La'el Collins (LSU)
Of note: Dupree was a star at the Combine and, in turn, has seen his names vault up mock drafts. He ran the fourth-best 40-yard dash among linebackers and was among the best in vertical leap and broad jump. He's said he'd have no issues playing as a 3-4 linebacker after playing as a 4-3 end at Kentucky.
12 - OT Brandon Scherff (Iowa)
Of note: When asked about adding to the offensive line at the Combine, Browns coach Mike Pettine offered praise to right tackle Mitchell Schwartz while simultaneously reminding reporters about Michael Bowie, the former Seattle tackle who sat out 2014 with a shoulder injury. Scherff has the potential to play any position along the offensive line with the exception of center.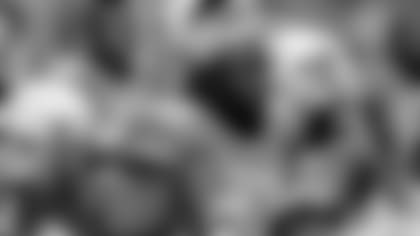 Of note: King said he wouldn't be shocked to see the Browns trade up to draft Cooper or Kevin White but said Parker is good enough to not feel forced to part with the No. 19 pick in an attempt to move up.
Of note: The 6-foot-3, 209-pound Parker told reporters at the Combine described his game like this: "I'm a big, physical kind of player. I go up and get the ball. I go in the middle. Anywhere, I go and get it."
Of note: A defensive end in Texas' defense last season, Brown said he'd have no problem adjusting to nose guard in a 3-4 if necessary. "You can put me anywhere," he said. "I already know how to play the positions. I played end, stand-up end, all that last year. I played nose the previous two years, freshman and sophomore years. I can do it all."
19 - TE Maxx Williams (Minnesota)
Of note: Williams didn't have the best performance at the Combine, but he's safely considered the best at his position in this year's draft class. It would mark the third straight year in which a tight end was selected in the first round.
Of note: Strong caught at least one touchdown pass in all but three games this past season. His best performance came against USC, when he finished with 10 receptions for 202 yards and three scores.
This article is part of the Road to the Draft series, driven by Liberty Ford.