Pro Days signal the end and beginning all at the same time. *[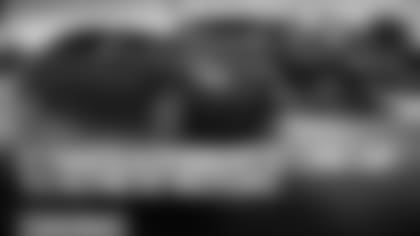 ](http://brow.nz/2kM2Egg)*
For Browns scouts and front office executives, Pro Day season serves as one of the final checkpoints before the draft. Players who were invited to the Combine get another crack at the various drills while those who didn't make the trek to Indianapolis get the biggest audience of scouts they'll ever have to make one last impression about their draft-ability.
"Pro Days are more for guys you haven't seen work out yet, guys who are the free agent types or maybe some guys that slip through the cracks that you've got to keep working on and are finally getting their shot to show what kind of athlete they are," Browns scout Pat Moore said. "It's the time and the place you find guys that maybe are better athletes than you thought they were on film or guys with good measurables and guys who stick. You have a better feel for who they are and kind of answer your questions on who they are as an athlete."
Pro Days were where the Browns saw tight end Seth DeValve and defensive back Trey Caldwell go through the gamut of Combine workouts for the first time. Both were Day 3 selections. Only a handful of the players Cleveland added as free agents following the draft participated in the Combine. Defensive back Tracy Howard, who played for a major program in Miami but fell through the cracks when it came to the Combine, impressed at his Pro Day, landed a contract with the Browns and was a member of the 53-man roster from start to finish in 2016.
And all of those Pro Days, which are attended by scouts who canvass the area throughout the season -- and, on certain occasions, top front office executives and Browns coaches -- end with a look toward the future. When the seniors and other departing players conclude their workouts, upcoming juniors will go through a similar set of workouts.
And so begins the next draft season.
"It's a quick process because you're gathering information on the juniors-to-be and evaluating the senior athletes but it's also a very necessary time," Moore said. "It's information overload. You're getting times and you're getting information. It's finalizing your draft year but it's starting your next draft year talking to juniors and getting that information."
"Maybe a player runs faster than what you'd expected him to run and now that leads you to maybe ask some questions, 'well, why did that happen?'" Browns scout Zac Bocian said. "Maybe he was injured in a game you were watching, maybe he's worked harder now in the offseason and maybe that leads to some questions about why wasn't he working harder before.
"It really is just a final piece to get an additional exposure around the team and meet with some additional coaches and start wrapping it up and putting it to bed."
For various reasons, here are the Pro Days over the next month that will garner the most buzz.
Alabama (Today) - The Crimson Tide always draws a big crowd for its annual, double-digit group of draftable prospects. This year's has even more intrigue because of top-rated linebacker Reuben Foster, who departed the Combine early because of an alleged incident with a medical employee.
Texas A&M (March 29) - Nearly every draft analyst is projecting the Browns to select talented defensive end Myles Garrett with the first overall pick. Will he feel the need to do anything else after his impressive showing at the Combine? Scouts, GMs and coaches will have to show up to find out.
Ohio State (March 23) - This is considered a down year for the Buckeyes even though they still have multiple players projected as first-round picks. Urban Meyer's football factory continues to churn out top-end prospects, and teams from around the league continue to make Ohio State's Pro Day one of the highest attended. The Browns, of course, have one of the shortest commutes.
Clemson (March 16), UNC (March 21) Notre Dame (March 23) - We've lumped the high-profile quarterback schools together because they'll surely garner plenty of attention. Browns coach Hue Jackson said he expects to log a similar number of miles for quarterback pro days to what he did last year. It'll be the final, on-field workouts for Deshaun Watson, Mitchell Trubisky and DeShone Kizer before a packed house of scouts.
Michigan (March 24) - Under Jim Harbaugh, the Wolverines are back in the business of churning out first-round prospects. Perhaps the most interest will surround do-it-all athlete Jabrill Peppers, who is projected to play safety in the NFL but has the skill set to help at linebacker or even on offense.
How many days until the draft?
Draft news you might have missed
TE Gerald Everett (South Alabama) -- Overshadowed by two tight ends on his own team at the Senior Bowl, Everett has been humming off the radar throughout the pre-draft season but is poised to make history. Whether he's a Day 2 or Day 3 pick, Everett will be selected, and when he is, he'll be the first player in his school's history to be drafted. After two seasons of junior college, Everett made the most of two years with the Jaguars, catching 100 passes for 1,292 yards and 12 touchdowns. At 6-foot-3, 239 pounds, Everett brings a good mix of size and athleticism to the table to whichever team plucks him out of Mobile, Alabama.
Only four of the 31 picks in last year's first round came from conferences outside of the Power 5 (Big Ten, Pac-12, Big 12, SEC and ACC). They were: QB Carson Wentz (No. 2), DB William Jackson III (No. 24), QB Paxton Lynch (No. 26), DT Vernon Butler (No. 30).