Xavier Cooper is always in pursuit.
As a 12-year-old boy, Cleveland's rookie defensive lineman played soccer in the suburbs of Tacoma, Washington. An attacking forward who had no problem mowing down merciless kids in his way, Cooper built a reputation in the community as a fearless daredevil.
"I kept getting bigger and got older, these soccer moms were saying, 'Hey, he can't be out there! He's way too big!'" Cooper told Cleveland Browns Daily on Friday.
The lionhearted passion Cooper plays sports with was eventually channeled into an activity that properly fit his robust size: football. And the Browns defensive coaches think Cooper's potential has barely scratched the surface.
As a redshirt freshman at Washington State, Cooper ended up starting nine games and earned all-Pac-12 honors. The Cougars didn't plan on playing him that much, but they simply couldn't take him off the field. Cooper's footwork and violent hands threw offensive linemen for a loop. He lived in the backfield so often, opposing offenses should've charged him rent. 
Cooper's production – 31.5 tackles-for-a-loss, 13 sacks in three seasons – showed a shell of the player the 300-pounder could become. The defensive scheme at Washington State, like most college programs, was basic. As a defensive tackle, Cooper had four different play calls he had to memorize. Here with the Browns, there are at least 32.
And, again, in interviews with the Browns brass before the draft, Cooper showed he was in pursuit – of becoming a dominant NFL player.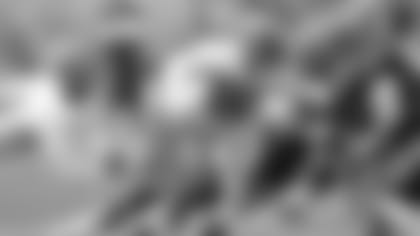 "I love the game, I'm passionate about it and I love getting better," Cooper said. "And that's the thing – at this level, you've got to love to get better.
"Because even when you are a ninth-year pro like Joe Thomas, he's still out there every day trying to get better. That's something I look up to because he doesn't have to do that – he wants to. And that's the beauty of the game."
The Browns defensive coaching staff grew enamored with Cooper in January when they took a deeper look at his film. Pegged as a third- or fourth-round pick by mock draft experts, Cleveland had a much higher grade for the prospect because he reminded them of a player the Browns defensive staff coached in Buffalo: Kyle Williams.
In one season in Mike Pettine and Jim O'Neil's defensive scheme, Williams morphed into a pass rushing phenomenon, posting a career-high 10.5 sacks in 2013. Both players are extremely close in size and heart – the ultimate compliment.
"I really felt like Cooper was a difference-maker," general manager Ray Farmer said last month. "The guy played with an unbelievable motor. He ran and hustled to the ball, showed that first step quick explosion to beat block and get up the field. I think the guy has got potential to be really, really good NFL player."
Cooper's next pursuit is regular playing time when the season opens in September, especially at FirstEnergy Stadium. When the defensive lineman made big plays at Washington State, Cougar fans cued up the chant, "COOOOOOOPPPPP!" The 23-year-old can't wait to make his formal introduction to the Dawg Pound with a monstrous sack on a third down.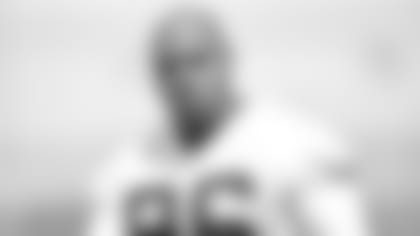 "I can tell the veterans are real high (with expectations)," Cooper said. "I can tell everybody is anxious and has something to prove. You can see it in the room. We are clicking well together.
"I love that we are trying to build this city and this franchise back up."