INDIANAPOLIS — **Sam Darnold won't throw at the NFL's annual scouting combine, but he still hopes to leave a lasting impression.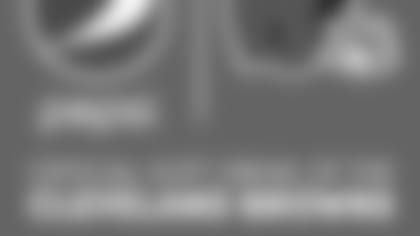 ](https://www.pepsi.com/en-us/)
"I felt like it was the best decision for me," the former USC quarterback said in a news conference Friday, adding the choice is not medically related. "I'm going to throw at my Pro Day and I think that's a good opportunity for teams to be able to look at how I can spin it."
Darnold, widely believed to be one of the best quarterbacks in this year's draft class, is firmly in the mix to be the first overall pick and embraced the idea of being selected by the Browns at that spot. It remains to be seen, however, if his decision not to throw gives prospective teams pause while his biggest competitors — UCLA's Josh Rosen, Oklahoma's Baker Mayfield, Wyoming's Josh Allen and Louisville's Lamar Jackson — have said they'll throw in Saturday's on-field workouts.
Browns coach Hue Jackson said Wednesday he'd respect Darnold's decision not to throw but made clear he'd like to see the 20-year-old participate in the drill. "We wish he would throw, would like to see him throw. But at the same time, there's going to be other times to have an opportunity to watch him work out and do those things," Jackson said.
"But do I wish he was throwing here this weekend? Yes, I do, to watch him compete with the other guys. But at the same time, that's not going to hinder us making a decision about what kind of player he is for our football team."
He also struggled with turnovers — especially fumbles — throughout his final season with the Trojans, a shortcoming he addressed in his news conference. "I'm aware how much I turn the ball over," he said, "and it's not OK."
Darnold, if drafted by the Browns, would be the first quarterback taken by Cleveland first overall since 1999.
"If Cleveland takes me No. 1, that would be a great opportunity, that goes for any team," he said. "Turning a franchise around is hard, but I'm always up for a challenge."