The Browns Play 60 Fall Challenge is starting September 29th!
The Play 60 Fall Challenge is a 6-week program designed to educate and motivate student's grades 2nd – 8th to be active before, during and after the school day for at least 60 minutes a day. In partnership with American Heart Association, the goal of the program is to allow schools to create an environment that is conducive for physical activity. Over the course of the challenge, students log their minutes of activity for the opportunity to win fantastic prizes!
Last year, over 6.6 million minutes of physical activity were recorded by students across Northeast Ohio through the 2013 Fall Challenge!  Central Middle School brought home top honors with students accumulating nearly 3 million minutes, while the top five (5) students all averaged over 10,000 minutes of physical activity!
Winning schools and top individuals in
the Fall Challenge are rewarded with one-of-a-kind Browns experiences, including game day recognition and a special trip with members of the Browns!To learn how your school can be a part of this year's Play 60 Fall Challenge, please contact the Community Relations Department at (440) 891-5000.
The Cleveland Browns Play 60 Challenge is in association with University Hospitals and the American Dairy Association Mideast and Fuel Up to Play 60.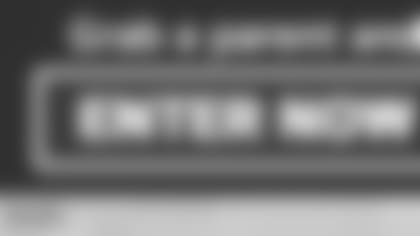 ](http://superkid.nflrush.com/)
This year's NFL PLAY 60 Super Bowl Contest has officially launched!
Create a video with your parents showing us why you would be the best NFL PLAY 60 Super Kid. The ultimate prize is you running the ball out to start Super Bowl XLIX!
Visit http://superkid.nflrush.com/ to enter