Rookie QB DeShone Kizer completed 22 of 47 passes for 242 yards with two touchdowns. He added 44 rushing yards and a score. He is leading the team this season with two rushing touchdowns. Kizer's 646 passing yards are the second-most by a Browns rookie through their first three games. [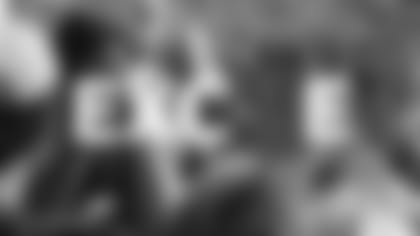 Most passing yards by a Browns rookie though first three games
*                         Player                        Year          Yards* 
1. Brandon Weeden 2012 677
2.   DeShone Kizer         2017             646                   3.   Colt McCoy               2010             529
Cody Kessler 2016 529
5. Bernie Kosar 1985 452
*                    *
Rookie TE David Njoku recorded two receptions for 12 yards and a touchdown. He leads the team this season with two receiving touchdowns.
LT Joe Thomas extended his streak to 10,131, the longest active streak in the league and believed to be the longest streak in NFL history. The 10-time Pro Bowler has started all 163 career games and hasn't missed an offensive play since being selected by the Browns with the third overall pick in the 2007 draft.
RB Duke Johnson Jr. led the team in receptions (six) and receiving yards (81). He also rushed for 23 yards and his first touchdown of the season. This marked the third time Johnson has amassed 100 scrimmage yards in a game. He has four career touchdowns (two rushing and two receiving).
WR Kenny Britt logged three receptions for 54 yards, including his first touchdown as a Brown. He has 31 career receiving scores.
LB Christian Kirksey recorded five tackles, half of a sack and a fumble recovery. He leads the team with 1.5 sacks this year and has 10 in his career.
RBIsaiah Crowell rushed for 44 yards. Crowell became the fifth Browns player and second running back to surpass 3,000 scrimmage yards since 1999. With 2,379 career rushing yards, he ranks ninth on the Browns all-time rushing list.
Browns scrimmage yardage leaders since 1999
*     Player                     Years        Pos.   Games  Rush Yards Rec. Yards  Scrim. Yards*
1. Kevin Johnson 1999-03 WR 73 -6 3,836 3,830
2. Dennis Northcutt 2000-06 WR 99 330 3,438 3,768
3. Braylon Edwards 2005-09 WR 62 7 3,697 3,704
4. Jamal Lewis 2007-09 RB 40 2,806 514 3,320
5.   Isaiah Crowell       2014-17     RB       51            2,379              631               3,010
Browns all-time rushing yardage leaders
Player                   Years              Games       Att.        Yards         TD 
6. Earnest Byner 1984-95 (7) 99 862 3,364 27
7. Ernie Green 1962-68 (7) 89 668 3,204 15
8. Jamal Lewis 2007-09 (3) 40 720 2,806 13
9.      Isaiah Crowell     2014-17 (4)         51            570         2,379          19
10. Bobby Mitchell 1958-61 (4) 50 423 2,297 16
DL Emmanuel Ogbah recorded his first sack of the season. He led the team in sacks last year.
DL Nate Orchard registered his first sack of the season. He has four in his career.
LB Joe Schobert led the team with eight tackles and recorded half of a sack.
Rookie DL Caleb Brantley and WR Jordan Leslie made their NFL debuts.
Rookie K Zane Gonzalez converted all four extra point attempts.
The Browns play the Indianapolis Colts in Week 3.