The Cleveland Browns are excited to welcome you home during the 2021 NFL Draft. looking forward to safely hosting the 2021 NFL Draft beginning Thursday, April 29 through Saturday, May 1. If you plan attend the Draft in person, this article will help you guide your way around town.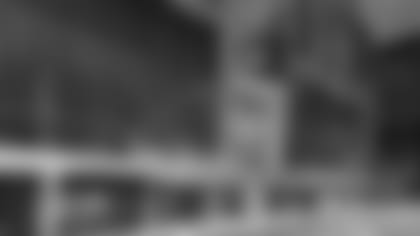 A block of rooms have been reserved for Browns Backers at The Westin Cleveland Downtown. The daily rate is $329.00. The rate is valid for Tuesday, April 27 – Sunday, May 2.
The Westin Cleveland Downtown
777 St. Clair Ave NE
Cleveland, OH 44114
Meet Cleveland Browns alumni Josh Cribbs and Eric Metcalf in the lobby of The Westin Cleveland Downton on Thursday, April 29 from 12:00 PM – 1:00 PM.
Visit the Browns Pro Shop at the Westin
Wednesday, April 28: Noon to 8pm 
Thursday, April 29: Noon to Midnight
Friday, April 30: Noon to 8pm
Saturday, May 1: 9am to 1pm 
All net proceeds from purchases go back to the Browns Foundation.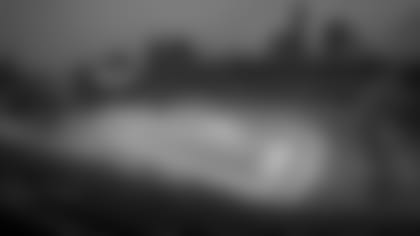 FIRSTENERGY STADIUM TOURS - SOLD OUT
Have you ever wanted to see the inner-workings of FirstEnergy Stadium? Now is your chance. RSVP here for free guided walking tours of FirstEnergy Stadium. Tours are available Tuesday, April 27th and Wednesday, April 28th during select times. Spots are limited and are booked on a first come, first serve basis.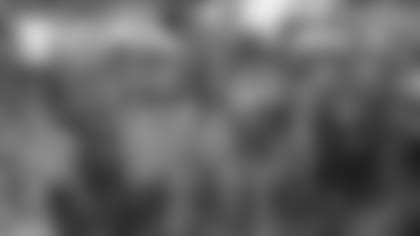 Presented by Bud Light Seltzer and hosted by Plank Road Browns Backers, socialize with other Browns Backers from around the world at the FREE Browns Backers check-in social on Wednesday, April 28th beginning at 6:00pm located at Plank Road Tavern (16719 Detroit Ave.) in Lakewood, OH. Food and drink specials, Pro Shop, free swag, Chomps and Eric Metcalf appearance, and raffle prizes all night long! Street parking is available.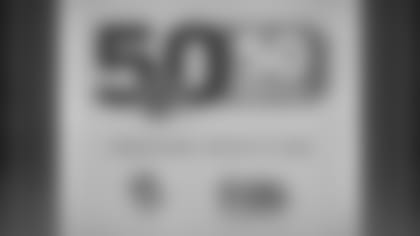 Be a part of the Cleveland Browns 75th Anniversary 50/50 Raffle, open online now through July 19. Fans will have a chance to win half of the raffle's net proceeds and the opportunity to win additional prizes: including autographed merchandise and season tickets! Lucky fans throughout Ohio can win big and support important youth organizations in our communities.
Fifty percent of the jackpot goes to the winner, and the other half benefits the Cleveland Browns Foundation Stay in the Game Network and Shoes and Clothes for Kids. Get your 50/50 raffle tickets today on the Cleveland Browns Mobile app or by clicking here.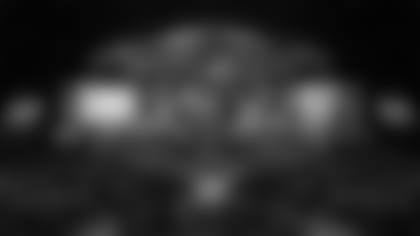 SUPER BOWL HALFTIME SHOW EXHIBIT
The Rock Hall will open an exhibit that will honor the dynamic history of the Super Bowl Halftime Show and its legendary performers. Fans can relive iconic halftime show moments spanning more than two decades through a variety of performance costumes and instruments on display, photographs and video clips. Artists featured include Bono, Prince, Lady Gaga, Stevie Wonder and Aerosmith. Click here to purchase your Rock and Roll Hall of Fame tickets.
PRO FOOTBALL HALL OF FAME
Located just a short drive from Cleveland, in Canton, Ohio, the birthplace of the National Football League, the Pro Football Hall of Fame was voted Best Attraction for Sports Fans in America. Guests will be captivated by the Super Bowl Theater, "A Game for Life" holographic experience, one-of-a-kind memorabilia, the 326 Bronzed Busts and more! A visit to the Pro Football Hall of Fame is surely a bucket list item for football fans young and old! Extended hours during the NFL Draft will be Thursday, April 29, 9am - 5pm; and Friday, April 30 - Saturday, May 1, 9am - 8pm.  Click here to save $5.00 on admission tickets.
BEST OF BOTH WORLDS: HALL PASS!
Want to visit bot the Pro Football Hall of Fame and Rock and Roll Hall of Fame? Click here for a Hall Pass that includes admission to both attractions.
Can't make it to Cleveland for the Draft? We have you covered. Stay up to date on the draft will all our special coverage:
Daily Browns Live | April 26-28, April 30-May1, May 3 at 3:00pm: Browns Live will talk news of the day, preview the draft from multiple angles, and interview national draft analysts, members of the Browns scouting staff and front office.
Cleveland Browns Daily | April 26 – May 3 at 1:00pm: Special draft content leading up to the Draft
Browns Draft Preview Show | April 26 at 7:00 PM: An in-depth draft preview with special guests Andrew Berry and Draft Analyst Dane Brugler
Best Podcast Available – Draft Preview | April 28 at 12:00pm: Preview show will provide fans with a complete breakdown of the Browns draft capital and a final analysis of what the team could do in the first round
2 Minute Drills | April 29 – May 2 at 9:00am: Daily videos posted every morning during the draft including a Day 1 preview and daily recaps
Draft Show 92.3 The Fan | April 29 – May 1 at varying time: The radio show will cover all three days of the draft with in-depth analysis of the Browns picks and guests, including Browns front office staff, current players, alumni, and more.
Browns Live: Virtual Draft Party | April 29 at 6:00pm: Interactive live show that includes a curated digital and media experience highlighting all things draft related.
Browns Countdown | April 29 at 7:00pm: Airing locally and on the website immediately following the Virtual Draft Party, the show will feature in-depth analysis and exclusive interviews from Kevin Stefanski and Andrew Berry.
Best Podcast Available – Review Show | May 3 at 12:00pm: Podcast will review and discuss the draft and free agency acquisitions.
Draft Review Show ESPN 850 | May 3 at 7:00pm: Ken and Nathan will give a complete recap and analysis of the Browns 2021 draft.
Masks and all COVID safety guidelines as required by the State of Ohio, City of Cleveland and the NFL will be enforced during this event. Time and details of the event are subject to change. By attending, attendee assumes all risks related to COVID-19.